Charity brands Government 'reckless' over use of council house sales to pay for extension of its right-to-buy policy
Shelter's analysis suggests that Birmingham will be the hardest-hit by the sell-off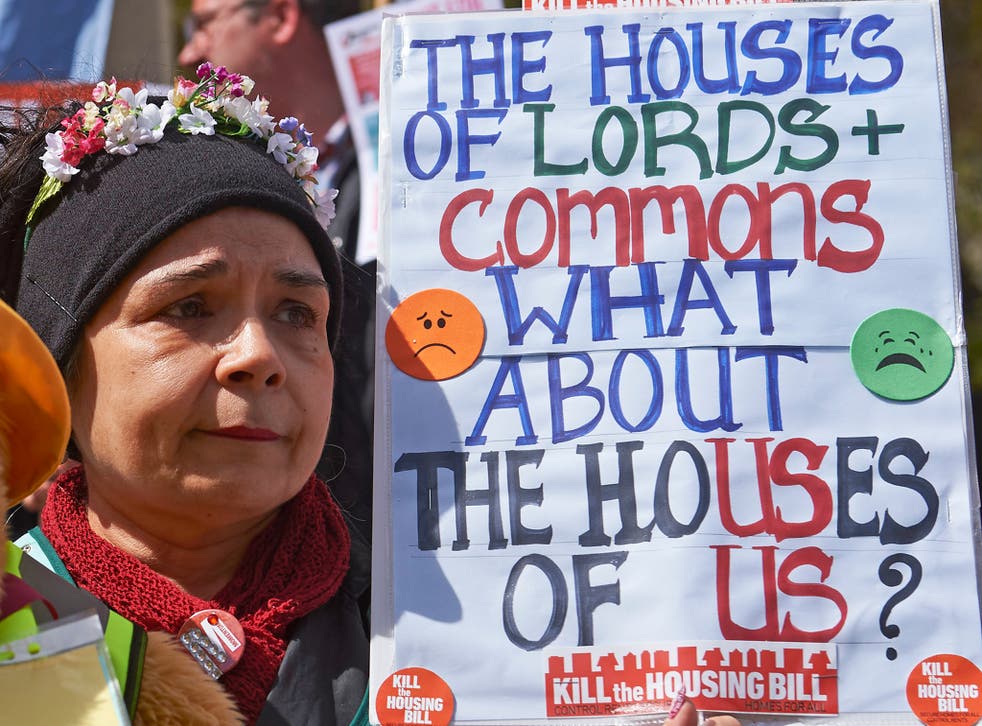 More than 20,000 council homes could be lost across England in a year to pay for the extension of the Government's right-to-buy policy to housing association tenants, a homelessness charity has claimed.
Shelter calculated that the average local authorities would have to raise £26 million from selling council homes to raise the estimated £4.5 billion annual cost of additional right-to-buy discounts.
But the figures were dismissed as "misleading" by the Department for Communities and Local Government, which insisted that every home sold will be replaced with at least one new "affordable" home - and two in London.
The row came as the Government's Housing Bill was expected to begin a period of parliamentary "ping-pong" as ministers seek to overturn a series of amendments demanded by the House of Lords.
Under the terms of the Bill, 1.3 million housing association tenants in England will be given the right to buy their homes at a discount - currently worth up to £77,900 outside London and £103,900 in the capital - funded by a new requirement for councils to sell of their most expensive properties when they fall vacant.
Shelter's analysis suggested that Birmingham would be hardest-hit by the sell-off, needing to raise £145 million a year from council house sales, followed by Leeds (£129 million) and the south London borough of Southwark (£122 million).
The world's least affordable cities for housing

Show all 10
In total, the charity estimates that the policy could force the sale of 23,500 council homes a year - enough to house the population of Oxford over a four-year period.
And it raised concern over the failure of the Housing Bill to guarantee a like-for-like replacement for the homes. Genuinely affordable properties could be replaced by "starter homes" costing up to £450,000 in London, said Shelter.
The charity's chief executive Campbell Robb said: "With millions of families struggling to find a home they can afford, forcing councils to sell-off huge swathes of the few genuinely affordable homes they have left is reckless.
"Whilst the small number of lucky winners from this policy will understandably be grateful for the chance to buy their Housing Association property, ultimately far more people will lose out and be left with no choice but expensive, unstable private renting.
"The Government is out of touch on this issue, and running out of time to help the millions of ordinary people crying out for a home that they can actually afford."
A DCLG spokesman said: "These figures are misleading. The truth is there are billions of pounds locked up in local authority housing assets so it's only right that when higher value homes become vacant they are sold to build new homes that better meet local needs.
"It means every home sold will be replaced with at least one new affordable home and two for one in London.
"We've also set out the most ambitious vision for housing in a generation, doubling the housing budget and investing £8 billion to deliver 400,000 affordable homes."
PA
Join our new commenting forum
Join thought-provoking conversations, follow other Independent readers and see their replies