Charlie Gard: Donald Trump 'to confront Theresa May over terminally ill baby boy'
The President has said he would be "delighted" to help the 11-month-old boy secure treatment in the US after UK courts ruled his life-support machine should be turned off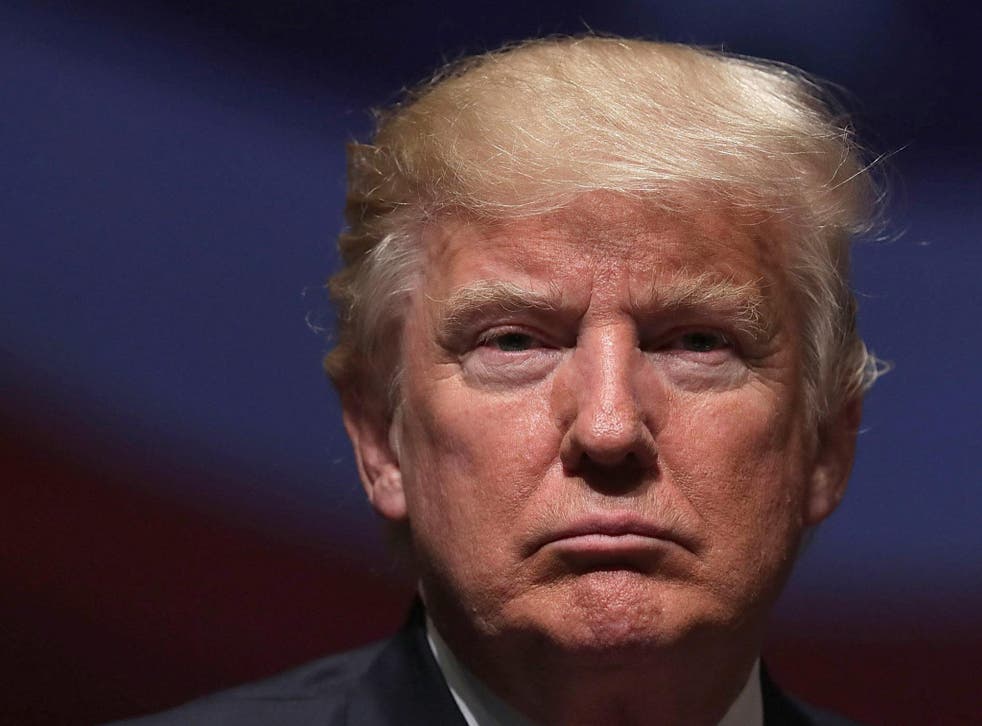 Donald Trump is reportedly planning to confront Theresa May over the case of terminally ill child Charlie Gard.
The White House is expected to raise the issue of the 11-month-old boy's treatment in a one-to-one meeting with the Prime Minister at the G20 summit.
The US President said this week he would be "delighted" to help Charlie, who is being cared for in London, after a UK court ruled his life-support machine should be turned off.
The Vatican also offered to treat the young boy amid growing international attention on a lengthy legal battle between his parents, who want to take him to the US for experimental therapy, and doctors at Great Ormond Street Hospital (GOSH.)
Downing Street is preparing for the subject to come up in a meeting with the President at the gathering of world leaders in Hamburg, the Daily Mail reported.
Their talks are likely to be dominated by the North Korea missile crisis and a post-Brexit trade deal, but Number 10 was said to be compiling a detailed briefing on Charlie's case in anticipation of questions from Mr Trump.
"The President is deeply moved by the heartbreaking situation facing Charlie Gard and his parents," a White House source told the newspaper.
"Although the President himself has not spoken to the family, members of the administration, assisted by British officials, have done so.
"President Trump has no desire to pressure the family in any way. However, he does want them to know that he is willing to provide assistance should they need any."
The President tweeted on Monday: "If we can help little Charlie Gard, as per our friends in the UK and the Pope, we would be delighted to do so."
But Foreign Secretary Boris Johnson said yesterday decisions on the boy's treatment should be "led by expert medical opinion, supported by the courts".
Charlie suffers from a rare genetic condition which causes brain damage and muscle depletion and no one can be certain whether or not he feels pain, GOSH has said.
Successive legal attempts by Charlie's parents failed as judges in the High Court, Court of Appeal and Supreme Court in London ruled in favour of doctors, while the European Court of Human Rights declined to hear the couple's appeal.
Doctors have agreed to give Charlie's parents, Chris Gard and Connie Yates, from west London, a few more days to spend with their son before his life support is switched off.
But the family said they had not given up hope and have been in touch with the White House after a US doctor offered to provide free treatment in a last-ditch attempt to save or extend the boy's life.
The Vatican's paediatric hospital has also offered to care for Charlie following an intervention from the Pope.
Charlie's mother said: "The support from the Pope and the President has given us hope. They are traditional men who believe in the family.
"They believe in our case and understand why we believe it is right to continue fighting so hard to save Charlie."
Vatican hospital offers to care for Charlie Gard after Pope and Donald Trump tweet support
But the British government has backed medics at the centre of the case and stressed any any decisions about the infant's care should be in his "best interests".
Mrs May told MPs on Wednesday: "It is an unimaginable position for anybody to be in and I fully understand and appreciate that any parent in these circumstances will want to do everything possible and explore every option for their seriously ill child.
"But I also know that no doctor ever wants to be placed in the terrible position where they have to make such heartbreaking decisions.
"I am confident that Great Ormond Street Hospital have and always will consider any offers or new information that has come forward with consideration of the wellbeing of a desperately ill child."
Join our new commenting forum
Join thought-provoking conversations, follow other Independent readers and see their replies