China warns North Korea it will not tolerate 'troublemaking'
Warning from nation's only major ally come as speculation mounts that missile tests are imminent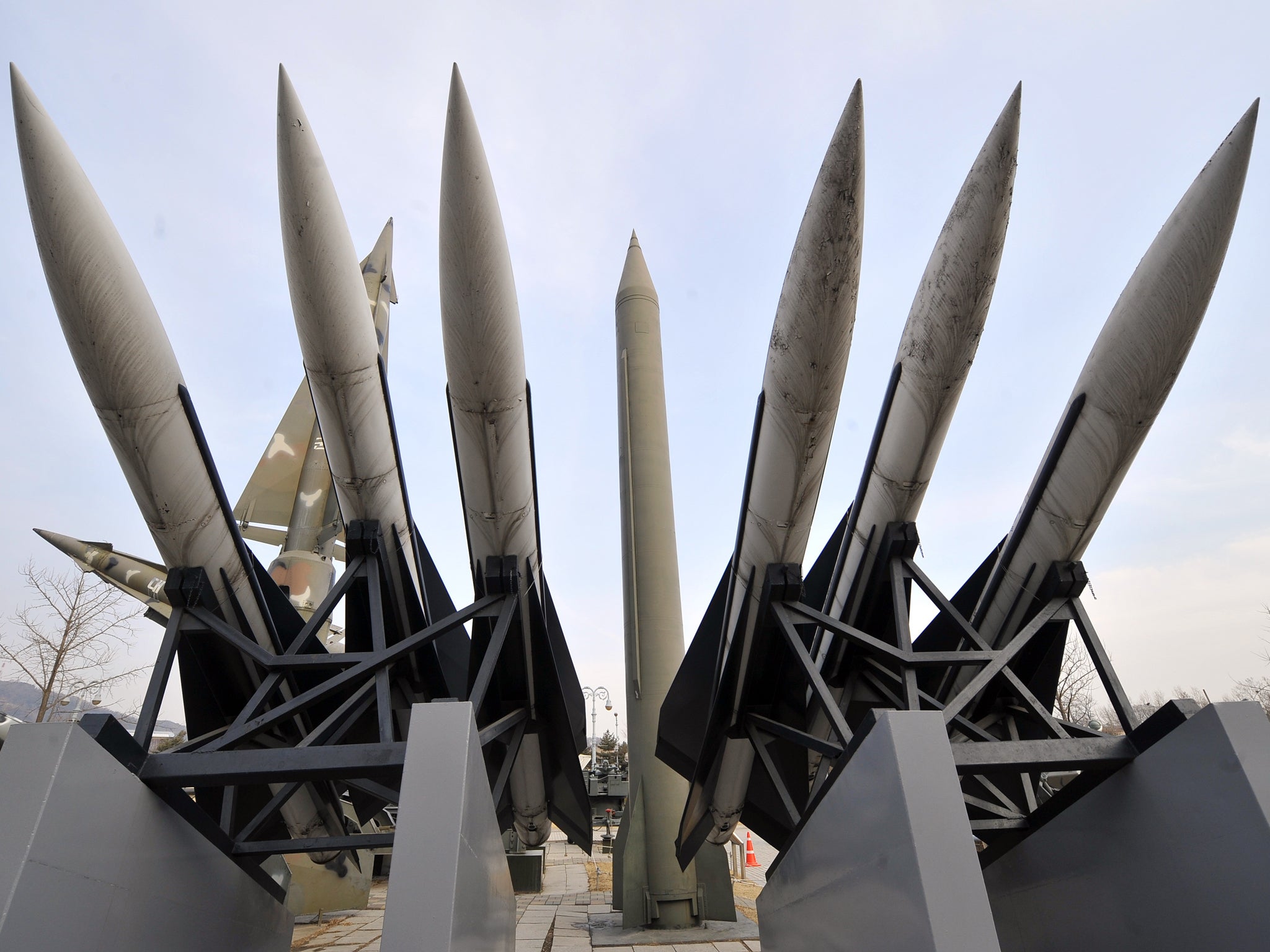 China has sent North Korea its strongest warning yet not to "misjudge" the crisis on the Korean Peninsula, telling Pyongyang it "cannot shirk its responsibility" for ratcheting up tensions.
The warning from North Korea's only major ally came as speculation mounted that missile tests are imminent. US and South Korean officials are playing a waiting game, saying the launch of mobile weapons could come "at any time", according to Pentagon sources quoted in the US media. South Korean intelligence claims launch preparations are complete for a short-range Scud missile in addition to the Musudan, which has a range of up to 4,000km. A Rodong, with a range of 1,300km, is also ready to launch from a coastal area, claims Seoul-based Hankyoreh newspaper.
Today the G8 group of foreign ministers met in London, after which they issued a statement condemning Pyongyang's threats in the "strongest possible terms". Foreign Secretary William Hague said: "If [North Korea] conducts another missile launch or nuclear test, we have committed ourselves to take further significant measures." His words echoed those of US Defence Secretary Chuck Hagel, who said North Korea had been "skating very close to a dangerous line".
Experts still believe war is unlikely but many fear the game of high stakes nuclear poker could result in miscalculation by either side. Pyongyang's warnings this week of "thermonuclear war" on the peninsula have sent South Korean, the US and Japanese military into high alert.
Beijing has added to the pressure on the North's young leader Kim Jong-un, 30, saying there was "no need" to engage in nuclear testing and missile launches. A front-page editorial in the People's Daily warned events might "not go according" to the North's expectations – echoing UN Secretary General Ban Ki-Moon's warning this week that the situation on the peninsula could become "uncontrollable".
China is by far North Korea's biggest trade partner and a major supplier of oil, aid and military technology. During the crisis it has exhorted "all sides" to calm their belligerent rhetoric, but it seems to be growing weary of the drumbeat of war next door. Foreign Minister Wang Yi said this week Beijing "does not allow troublemaking at [its] doorsteps."
China also took aim at Washington, saying "sanctions, pressure, and isolation against the DPRK initiated by the United States is one of the root causes of conflicts on the peninsula." The China Daily editorial said "any strong move" by America would worsen the crisis.
There is no sign Pyongyang is listening to the advice. In a speech to mark the first anniversary of Kim Jong-un's succession to First Secretary of the ruling Workers' Party after his father's death, a senior party official said the time had come to punish the US with "substantial military operations".
Nuclear poker: Missile alert
March 29 North Korea places its rocket batteries on stand-by for firing at US targets.
April 5 Two medium-range missiles are loaded on to mobile launchers.
April 9 Japan sets up missile defences at sites in Tokyo.
April 11 North Korea raises at least one missile into an upright firing position, according to US officials.
Join our commenting forum
Join thought-provoking conversations, follow other Independent readers and see their replies