Tory deputy chief whip Chris Pincher resigns over 'groping' claims
'I've embarrassed myself and other people, which is the last thing I want to do,' the MP said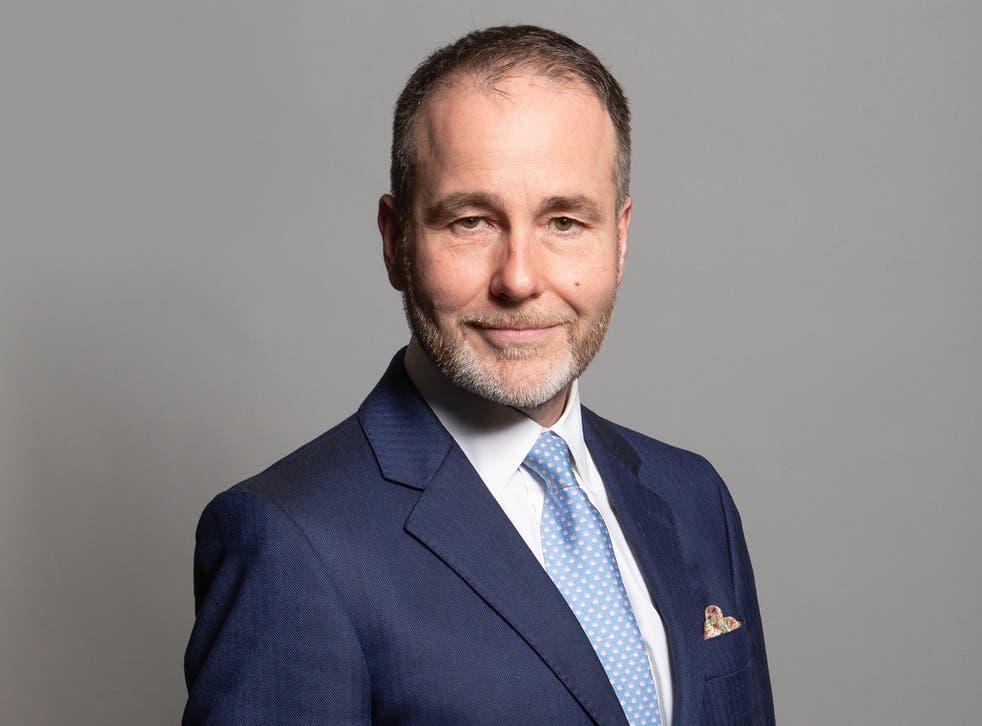 The Conservative Party deputy chief whip Chris Pincher has resigned after he is said to have groped two men while he was drunk.
In a resignation letter sent to Boris Johnson, he said he had "embarrassed himself and other people" by drinking too much at the Conservative Party's private members' club.
The alleged incident happened at the Carlton Club, in London's Piccadilly, on Wednesday night, according to The Sun.
The Tamworth MP said in his resignation letter: "Last night I drank far too much.
"I've embarrassed myself and other people which is the last thing I want to do and for that I apologise to you and to those concerned.
"I think the right thing to do in the circumstances is for me to resign as Deputy Chief Whip. I owe it to you and the people I've caused upset to, to do this.
"I want to assure you that you will continue to have my full support from the back benches, and I wish you all the best as you deal with aftershocks of Covid and the challenges of international inflation.
"It has been the honour of my life to have served in Her Majesty's Government."
The Metropolitan Police said it was not aware of any calls to the location where the alleged incident took place and there was no record on its systems of any related reports submitted on Thursday.
A Tory source reportedly said Mr Pincher would not face any inquiry or disciplinary actions. "The PM thinks he's done the decent thing by resigning. There is no need for an investigation and no need to suspend the whip," The Telegraph reported.
Mr Pincher was first elected as MP for Tamworth – in Staffordshire – in May 2010, and was re-elected in December 2019.
His resignation means the Conservative Party is now without a deputy chief whip and a party chairman.
Last week, Oliver Dowden resigned as the Tories' chairman after the party's double by-election defeat in Tiverton and Honiton and Wakefield.
In 2017, Mr Pincher was cleared of breaching the party's code of conduct after he referred himself to the Conservatives' complaint procedure.
He resigned as the assistant whip after he was accused of making unwanted advances toward former Olympic rower and Tory activist Alex Story, nine years before Mr Pincher became an MP.
Mr Pincher said at the time: "I do not recognise either the events or the interpretation placed on them... if Mr Story has ever felt offended by anything I said then I can only apologise to him."
He was later cleared of breaching the Conservatve Party code of conduct over the allegations.
Scores of MPs, from a number of parties, have been accused of sexual harassment in recent years.
In 2018, the Independent Complaints and Grievance Scheme (ICGS) was set up as an independent process with cross-party backing amid the so-called Pestminster scandal.
Last month, parliament's independent watchdog said around 15 MPs were being investigated for alleged bullying or sexual misconduct.
Register for free to continue reading
Registration is a free and easy way to support our truly independent journalism
By registering, you will also enjoy limited access to Premium articles, exclusive newsletters, commenting, and virtual events with our leading journalists
Already have an account? sign in
Register for free to continue reading
Registration is a free and easy way to support our truly independent journalism
By registering, you will also enjoy limited access to Premium articles, exclusive newsletters, commenting, and virtual events with our leading journalists
Already have an account? sign in
Join our new commenting forum
Join thought-provoking conversations, follow other Independent readers and see their replies