Boris Johnson lambasted for claiming Brexit can deliver even more than £350m a week to NHS
'Our NHS is in the middle of a winter crisis and Boris Johnson's solution is to return to the scene of his previous crimes'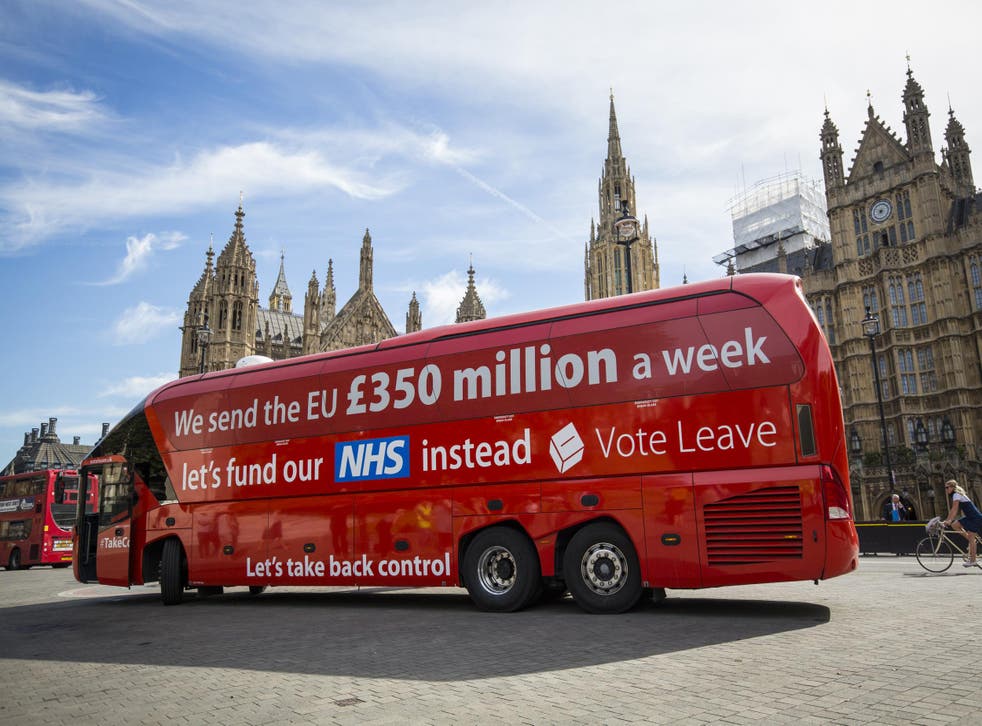 Boris Johnson has been accused of "returning to the scene of his crimes" after claiming Brexit can deliver even more than £350m a week to the NHS.
The Foreign Secretary not only repeated his much-mocked insistence of a bonanza for the health service from EU withdrawal, but argued the original figure was too low.
A higher figure could have been used because the UK's gross contribution will rise to £438m by 2021, when Theresa May's hoped-for transition period will have ended, Mr Johnson said.
"There was an error on the side of the bus. We grossly underestimated the sum over which we would be able to take back control," he told The Guardian.
And, piling fresh pressure on the Prime Minister to deliver the money, he added: "As and when the cash becomes available – and it won't until we leave – the NHS should be at the very top of the list."
But Labour MP Alison McGovern, a supporter of the pro-EU Open Britain campaign, said Mr Johnson's support for hard Brexit would leave the NHS "whistling in the wind for the extra resources it badly needs".
"Our NHS is in the middle of a winter crisis and Boris Johnson's solution is to return to the scene of his previous crimes and promise ever larger slices of pie in the sky," she said.
"Boris's cabinet cheerleading for leaving the single market and the customs union will lead to less money – not more – for public services like our NHS."
Brexit: the deciders

Show all 8
And Tom Brake, the Lib Dem Brexit spokesman, said Mr Johnson's claim that the UK will emerge with a lucrative trade deal from the EU had already been "exposed for what it is – a lie".
He said: "The UK cannot get a better deal than staying in the EU. Anything less will leave us poorer and with less influence."
The £350m-a-week for the NHS claim has proved to be the most controversial made by the official Vote Leave campaign, after polling suggested it was crucial in winning support for Brexit.
Statisticians have repeatedly pointed out it is misleading to claim that is the level of Britain's EU contribution, because it ignores a rebate and EU funding of projects in this country.
Mr Johnson also dismissed suggestions that he believed Brexit may not happen and that he opposed a further referendum on EU membership – although he claimed Leave would win by an even bigger margin.
It comes after former Ukip leader and leading Brexiteer Nigel Farage incurred the wrath of fellow campaigners by saying he was coming around to the idea of another vote.
Mr Johnson said: "I'm not convinced that the public is absolutely gagging for another Brexit referendum.
He added: "I think the result would be pretty much the same, or the result would be more heavy for Leave, I really do."
Join our new commenting forum
Join thought-provoking conversations, follow other Independent readers and see their replies