Claims that David Cameron regrets legalising gay marriage are untrue, says Downing Street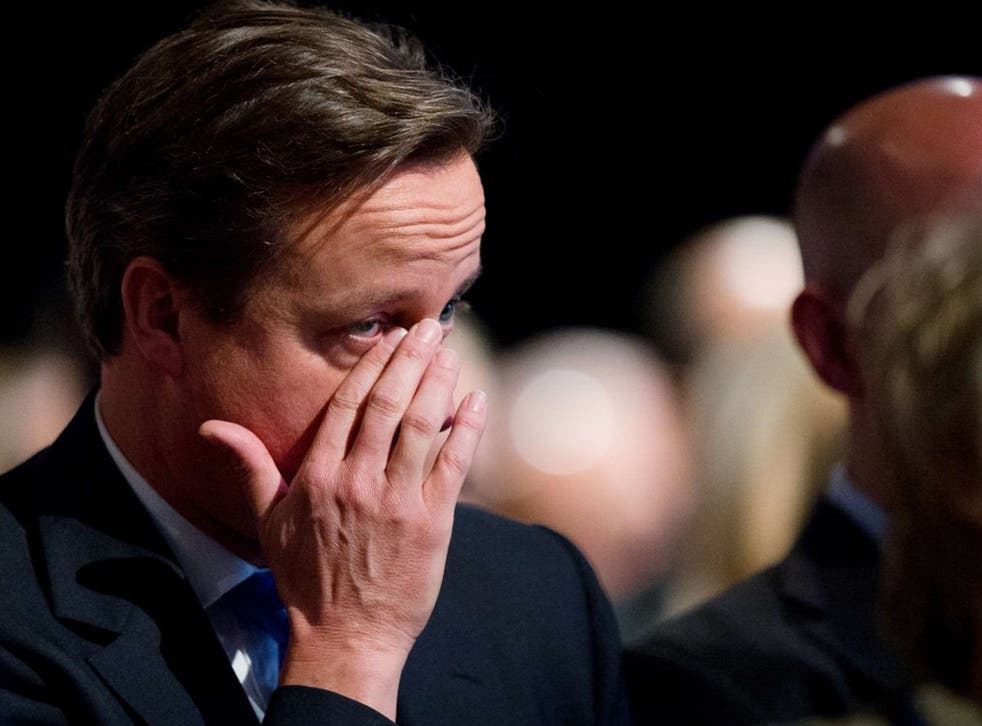 Downing Street today denied that David Cameron regretted his decision to legalise gay marriage because of the uproar it caused inside the Conservative Party.
But there are persistent claims that the Prime Minister is trying to send a signal to Tory grassroots members that he is sorry the measure alienated so many of them – and provoked some to defect to the UK Independence Party.
The allegation first surfaced in a new book about the Coalition,  "In It Together", by the journalist Matthew d'Ancona. He said Mr Cameron told an ally: "If I'd known what it was going to be like, I wouldn't have done it."
The Prime Minister denied the claim in a BBC interview last Sunday, saying: "I don't regret it and Britain is a more equal and fairer country for having done it."  But he admitted: "I don't  think I expected quite the furore that there was.  It's clearly been very difficult for some people to take on and I completely understand and respect that, back that."
Today the claim resurfaced when the Daily Mail said Mr Cameron told senior Tory activists at a private session at the party's Manchester conference he made a "terrible" mistake over gay marriage. One local Tory association chairman told the paper: "Cameron was repeatedly and often forcefully challenged over gay marriage.  He said he still believed that gay marriage was right but regretted the way he had forced it through Parliament. He was  effectively saying he wished he had left it well alone. We wished he had too."
Tory sources confirmed that the issue was raised when the Prime Minister addressed about 200 activists at  the annual meeting of the  party's National Convention  on Sunday. But they disputed the Mail's version of events, saying that gay marriage was raised by the first questioner, but no one else –and produced an audible groan from the audience. The sources  insisted  Mr Cameron repeated what he said in the BBC interview and  received a loud round of applause when he said he was a  "big believer" in gay marriage. He also said the issue was bound to arise in the next few years and so the Conservatives would have to take a view on it at some point.
A Downing Street spokesman said today: "The account of the meeting is totally incorrect. As the Prime Minister said at the weekend, he does not regret allowing equal civil marriage, and believes that Britain is a more equal and fairer country to having done it."
When the Marriage (Same Sex Couples) Bill passed the Commons, 136 of the 303 Tory MPs voted against it but it won the support of most Labour and Liberal Democrat MPs.  The first gay marriage ceremonies are expected next summer.
Labour accused the Prime Minister of sending mixed messages. Kate Green, the shadow Minister for Equalities, said: "Instead of regretting pushing through equal marriage, Cameron should be celebrating. For David Cameron and those around him to even think about apologising to his party for same sex marriage shows his weakness. His inability to lead his own MPs meant that it took Labour votes to get the legislation through - something that is a source of pride for us but, it seems, a source of shame to the Tories. It's shocking that David Cameron thinks that taking such an important step towards equality is the biggest mistake of his premiership."
Join our new commenting forum
Join thought-provoking conversations, follow other Independent readers and see their replies