Jeremy Corbyn appoints Labour's first shadow minister for climate justice
'We need to kickstart a green industrial revolution in the UK'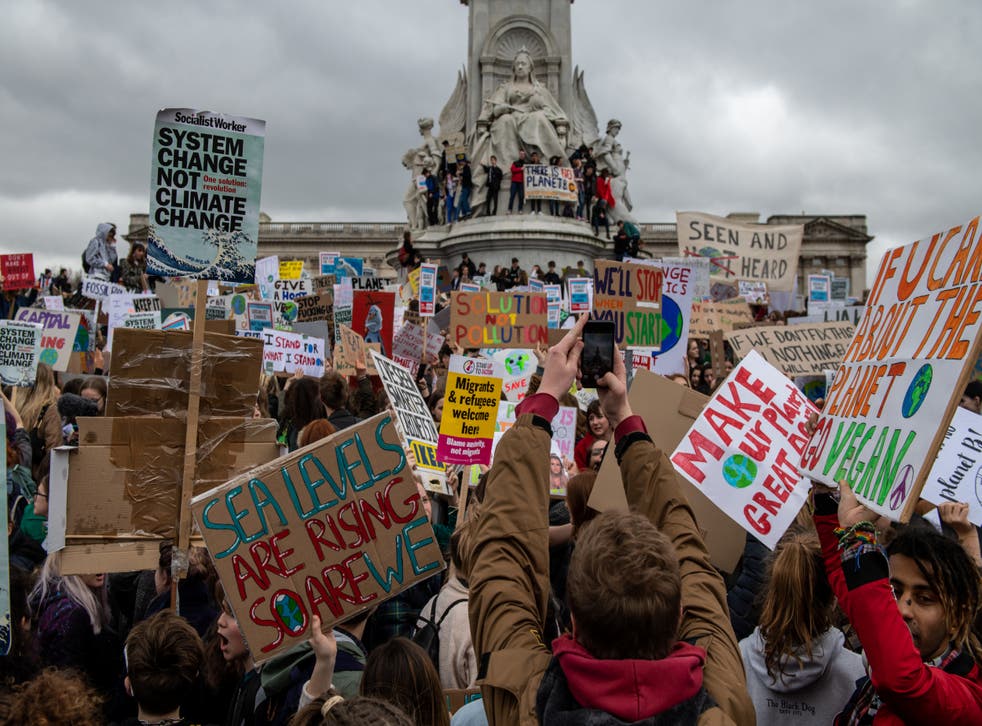 Jeremy Corbyn has created a new role on Labour's front bench, appointing a shadow minister for climate justice to liaise with young popular movements such as Extinction Rebellion.
The move comes after the UK parliament became the first in the world to declare an "environment and climate emergency" – a symbolic motion recognising the need to combat the climate crisis.
Earlier this year, Mr Corbyn and government ministers also met with the 16-year-old climate activist Greta Thunberg and at the time he pledged to continue "conversations with youth climate strikers".
Danielle Rowley, the MP for Midlothian, who was elected in the 2017 snap general election, will take up the position on Friday and is expected to hold a meeting with climate school strikers at Holyrood.
In the role, the party said, she will convene sessions with popular movements across the UK, including the school climate strikers, and discuss Labour's environmental policy with them.
In February, thousands of schoolchildren from across the country skipped classes and participated in climate strikes across the country.
Several months later, environmental protesters disrupted traffic under the banner of Extinction Rebellion and over 1,000 arrests were made by authorities.
UK news in pictures

Show all 50
Ms Rowley will also "demand the government step up" its action to lower carbon emissions, after Theresa May just last week introduced a legally binding target forcing the UK to end its contribution to climate change by the middle of the century.
In an attempt to piece together a domestic legacy, Ms May set the UK a target of net-zero greenhouse gas emissions by 2050.
But Downing Street made clear that it will be for the prime minister's imminent replacement and new government to determine the "precise direction" of climate policy.
"As a campaigner I'm really excited that I'll be working more closely with the climate movement, including the inspiring youth climate strikers, to urgently move the issue forward," Ms Rowley said.
She continued: "Since parliament declared a climate change emergency and adopted the 2050 net-zero target the government has not introduced a single practical measure that will help the UK to lower its emissions."
"As a priority, I will be using my position to push them to immediately ban fracking, stop blocking onshore wind and extend free bus travel to under-25s."
"We need to kickstart a green industrial revolution in the UK informed by diverse voices both within and outside the climate movement."
Register for free to continue reading
Registration is a free and easy way to support our truly independent journalism
By registering, you will also enjoy limited access to Premium articles, exclusive newsletters, commenting, and virtual events with our leading journalists
Already have an account? sign in
Register for free to continue reading
Registration is a free and easy way to support our truly independent journalism
By registering, you will also enjoy limited access to Premium articles, exclusive newsletters, commenting, and virtual events with our leading journalists
Already have an account? sign in
Join our new commenting forum
Join thought-provoking conversations, follow other Independent readers and see their replies