Coalition's tax and benefits changes hit low income families harder than any other group
Middle-income, working-age households without children however are much less affected by benefit cuts than other group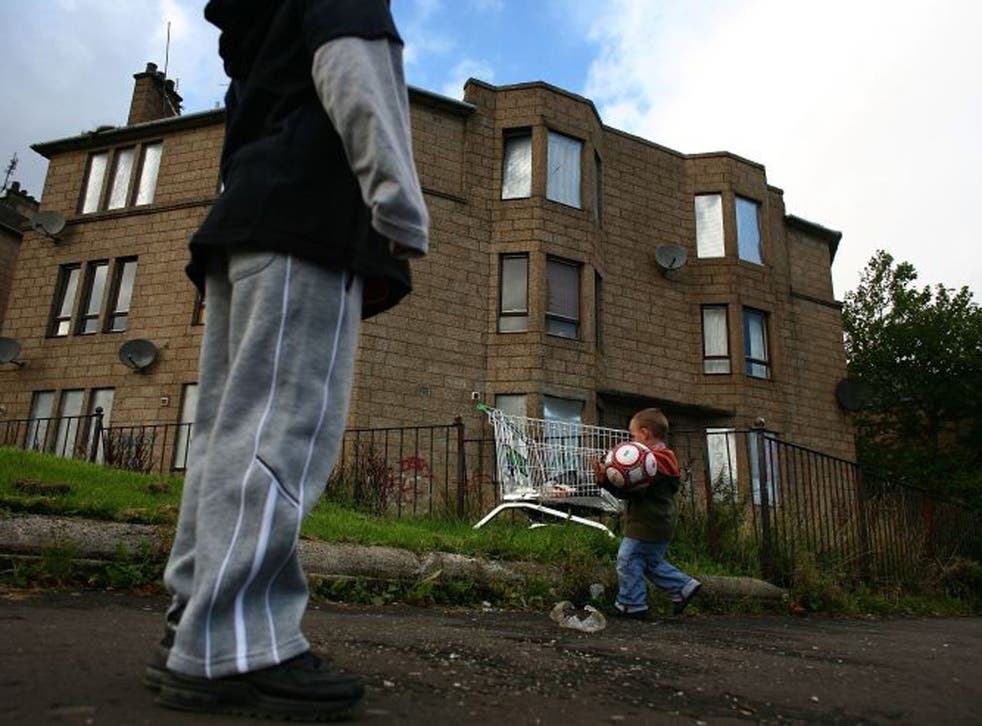 Low income families have been hit hardest by the Coalition's tax and benefit changes since 2010, according to the respected Institute for Fiscal Studies (IFS) think tank.
Its report published today will undermine George Osborne's "all in it together" mantra. The bottom 10 per cent of households with children have lost the most in both cash terms and proportionally than any other group from the Coalition's decisions. This is mainly because of cuts to means-tested benefits and tax credits.
The richest tenth have also lost out significantly, according to the IFS. But middle income households have emerged "relatively unscathed" from the Government's austerity measures, calling into question Ed Miliband's warnings about the "squeezed middle."
Middle-income, working-age households without children have gained significantly from the Coalition's large increases in the personal allowance and are much less affected by benefit cuts than other groups.
But the picture is different for middle and higher income families with children, whose loss of tax credits and child benefit has more than offset income tax cuts.
In pictures: Chancellor George Osborne delivers his Autumn Statement

Show all 8
The IFS said the Government had significantly raised the financial incentive to work for most groups. However, cuts to in-work benefits have undermined this effect for lone parents and people with children whose partner is not in paid work.
James Browne, a senior research economist at IFS, said: "Low-income households with children and the very richest households have lost out significantly from the changes as a percentage of their incomes. Increases in the tax free personal allowance have played an important role in protecting middle-income working-age households, meaning that those without children have actually gained overall."
Labour seized on the IFS finding that households had been left an average of £1,127 a year worse off. Cathy Jamieson, a shadow Treasury minister, said: "Families with children have been hit hardest of all by David Cameron's choices - a clear betrayal of his promise to lead the most family-friendly government ever.
For all the government's claims, this report shows that they have raised tax by over £13.5bn a year. And for millions of working people the rise in VAT and cuts to things like tax credits have more than offset changes to the personal allowance."
Labour pointed out that the very richest lost the most when the IFS included the impact of the previous Labour Government's introduction of a 50p top rate on earnings over £150,000 in its calculations.
A Treasury spokesman said: "The IFS confirms that the richest have lost the most from the Government's changes to taxes and welfare. Fairness is at the heart of our approach to reducing the deficit.
UK income inequality is now lower than when this Government came into office and the recovery is being felt across the country. But the only sustainable way to raise living standards for all is to keep working through the plan that is securing a better future across the country."
Register for free to continue reading
Registration is a free and easy way to support our truly independent journalism
By registering, you will also enjoy limited access to Premium articles, exclusive newsletters, commenting, and virtual events with our leading journalists
Already have an account? sign in
Register for free to continue reading
Registration is a free and easy way to support our truly independent journalism
By registering, you will also enjoy limited access to Premium articles, exclusive newsletters, commenting, and virtual events with our leading journalists
Already have an account? sign in
Join our new commenting forum
Join thought-provoking conversations, follow other Independent readers and see their replies