Command and control contract for Britain's armed nuclear police outsourced to Capita
Capita will provide support for firearms commanders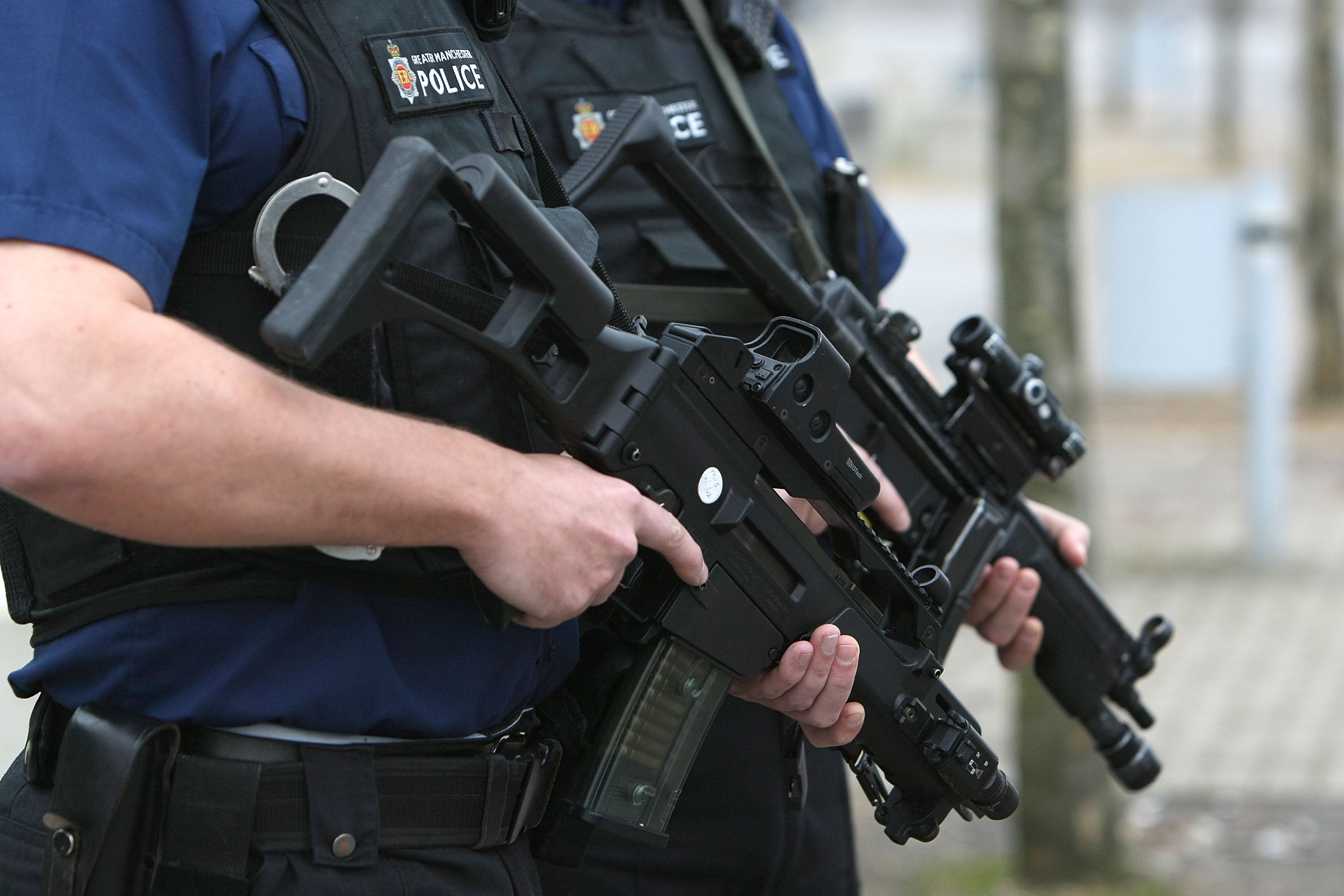 A contract for the command and control centre of Britain's heavily armed nuclear police is being outsourced to the private company Capita.
The outsourcing giant is to play a technology support role at the command centre of the Civil Nuclear Constabulary, a heavily-armed special police service that protects nuclear power plants, waste dumps, and nuclear material in transit.
The deal will see Capita provide specialist support staff for the command centre's systems and provide "enhanced support" to firearms commanders.
Most of the CNC's officers are trained in the use of firearms and its officers are routinely equipped with assault rifles in their regular line of duty.
The force is not involved in Britain's Trident nuclear weapons system, which comes under the jurisdiction of the armed forces.
Last year it was reported that a Capita-run army recruitment project beset by IT disasters and missed targets had made the firm over £100m of public money in a two-year period.
In February of this year the Independent also revealed that Whitehall officials were looking into concerns regarding a contract taken by Capita and the outsourcing giant's effect on smaller suppliers.
A spokesperson for the Civil Nuclear Constabulary said: "After the usual procurement procedures, the CNC has awarded the contract to supply a replacement command and control system to Capita.
"The new system will provide enhanced support to our firearms commanders, all of whom are trained and accredited to the national standards as required by our College of Policing license".
Which countries have nuclear weapons?
Show all 14
The command centre project is expected to be completed in 2016/17. The force's command and police staff will remain in-house with Capita's acting in an IT support role for the newly installed command and control system.
Separately today the Royal Navy is investigating claims by a whistle-blower that there is a "complete lack of concern for security" at Britain's military nuclear bases – which are not covered by the civil nuclear police.
The Independent reported in March that there had been over 400 "widespread" nuclear safety events relating to a "poor safety culture" at the military compound.
In 12 of these cases the problems involved an "actual or high" risk of unplanned exposure to radiation or contained release of radiation within a building or submarine, according to information released by ministers at the time.
A spokesperson for Capita did not provide a comment on the command and control contract but said they were not aware of any Cabinet Office investigation into previous government contracts.
Join our commenting forum
Join thought-provoking conversations, follow other Independent readers and see their replies