Concentrix sent a million 'spam' letters, fishing for tax credit errors, figures show
One MP said the letters were 'threatening' and hit people who had done nothing wrong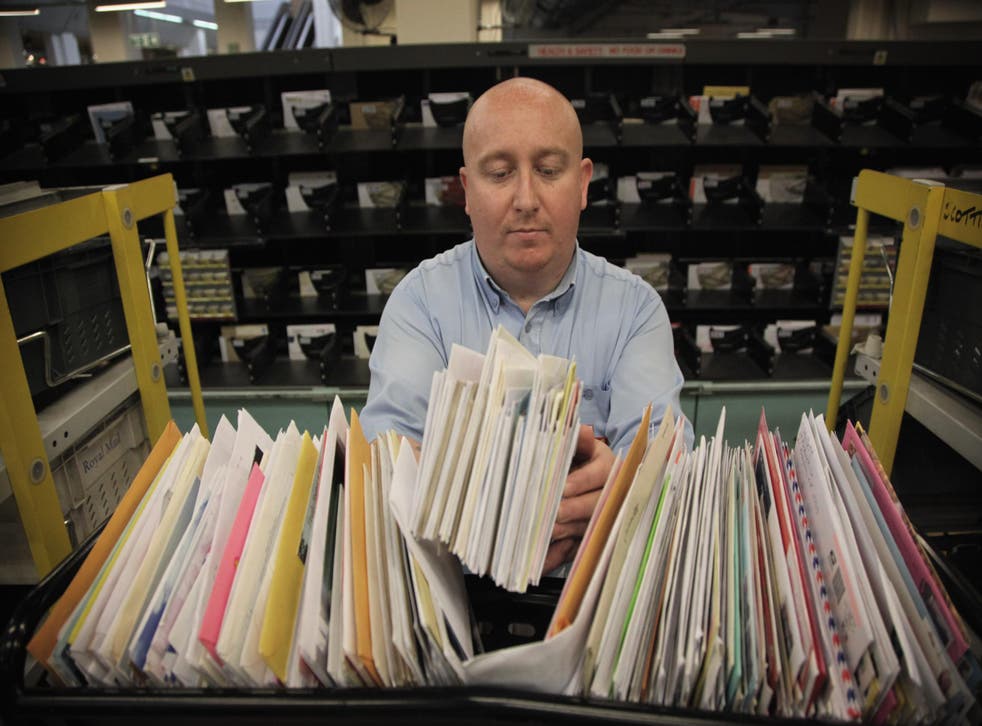 The private contractor in charge of rooting out fraud and error in the tax credit system sent out a million "spam" letters to people who had often done nothing wrong, new figures show.
Her Majesty's Revenue & Customs (HMRC) announced earlier this week that it would not renew Concentrix's contract next year after reports emerged of apparently innocent people having their tax credits stopped due to errors by the firm.
Now figures seen by The Independent suggest that Concentrix took what one MP calls a "blanket approach" to finding errors, sending "threatening" letters to around a million people in just 22 months and asking them for proof of their circumstances.
The statistics, obtained by Labour MP Helen Goodman, show Concentrix sent a total of 947,000 letters from November 2014 to August 2016. The letters include 381,000 asking for proof of single status, 254,000 asking for evidence of hours worked, and 312,000 asking for evidence of childcare.
"It is disgraceful that a government contractor is harassing individuals for 'proof' when there is often nothing to suggest they have done anything wrong," Ms Goodman told The Independent.
"These letters can be threatening and cause huge stress by placing the burden on individuals to provide a raft of paperwork they may not possess, which leaves them fearing they will lose money they rely on.
"What Concentrix is issuing is the most harmful sort 'spam'. Sending one million letters in 22 months suggests that Concentrix is taking a blanket approach and shifting the onus onto members of the public, rather than doing their job and conducting proper investigations.
"It is a waste of taxpayer money and distressing to those it affects. If Concentrix was not competent to fulfil their contract, HMRC shouldn't have outsourced it to them."
Concentrix said in response to the claims that it was contractually obliged to act in a certain way by HMRC, who it signed a three-year contract with.
"Concentrix was contractually obligated to contact individual tax credit claimants based on information provided by HMRC," a spokesperson said.
"The case volumes handled by Concentrix are set by HMRC and agreed with them in advance. Concentrix would be penalised heavily if it failed to adhere to HMRC policies and procedures.
The most ridiculous reasons people had their benefits sanctioned

Show all 16
"We recognise that the re-evaluation of individual tax credits claims can be difficult for all concerned. We adopt a rigorous process at every stage to ensure we manage this process responsibly."
The Independent understands from sources close to the case that Concentrix was obliged to open hundreds of thousands of cases a year. Concentrix has opened a million over 22 months.
Figures reported by The Independent earlier this week show the firm was failing on 120 out of 1625 minimum performance indicators set out in the contract – yet has still already been paid £15.8m in commission.
With the contract only set to end in May 2017 the company will still reap tens of millions of pounds in payments from the three-year contract – despite a so-called "payment by results" system. The total contract pays a total of between £55m and £75m depending on performance indicators met.
Announcing the non-renewal of the contract, HMRC chief executive Jon Thompson said: "We want to reassure customers who have had their tax credits stopped that we will prioritise their cases, and make sure that they are processed as quickly as possible."
"While it's right that we ensure that tax credits customers only receive the money to which they're entitled, it is vital that those customers have a high level of service.
"That's why we have decided not to extend our contract with Concentrix and HMRC is redeploying 150 staff so that customers can get through to advisers and resolve any issues about their claim."
A HMRC spokesperson said: "This was not a randomised mass mail out - letters were targeted according to risk. Where there was evidence to suggest that a claim might not be correct, Concentrix wrote to claimants to seek further information and confirm their eligibility."
Register for free to continue reading
Registration is a free and easy way to support our truly independent journalism
By registering, you will also enjoy limited access to Premium articles, exclusive newsletters, commenting, and virtual events with our leading journalists
Already have an account? sign in
Join our new commenting forum
Join thought-provoking conversations, follow other Independent readers and see their replies