Tory-DUP pact under threat as Theresa May faces possible legal challenge over Good Friday Agreement
High court judges could be asked to consider whether Government in breach of  'rigorous impartiality' as part of Good Friday Agreement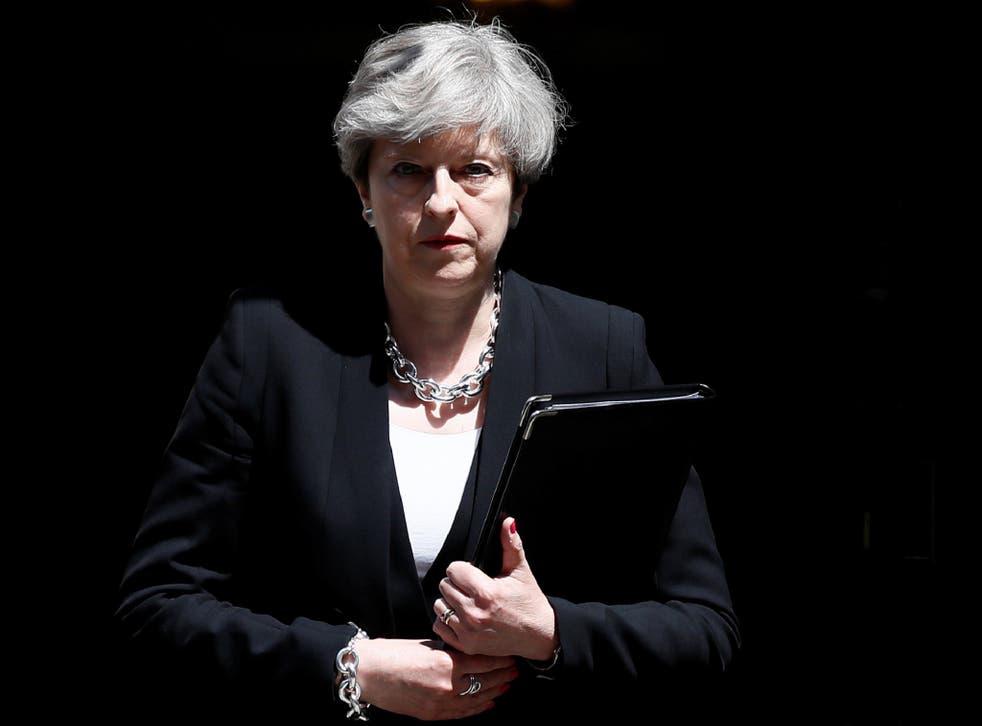 Theresa May's deal with the Democratic Unionist Party will reportedly face a legal challenge on the grounds it breaches the Good Friday Agreement.
A legal team with experience making constitutional challenges is preparing a judicial review in anticipation of the controversial pact with the northern Irish party being announced, according to the Guardian.
If the challenge is lodged, high court judges would be asked to consider whether the Government would be in breach of its commitment to exercise "rigorous impartiality" as part of the Good Friday Agreement.
Why the DUP is so controversial
In subsequent agreements, the Government has cast itself as an independent arbitrator in negotiations between the local parties.
However the Government's adherence to that position will clearly be brought into question if its control of Parliament is dependent on a deal with the DUP, endangering ongoing talks to try reach a power-sharing deal in the region.
The case, which could be brought to the Supreme Court because of its constitutional significance, follows cross-party warnings that the deal could jeopardise Northern Ireland's peace process.
UK news in pictures

Show all 50
The Prime Minister said the Government was still in talks with the party to define a confidence and supply arrangement. Transport secretary Chris Grayling said the deal could be announced after the Queen's speech on Wednesday.
The deal would mean the DUP's 10 elected MPs would back the Government on confidence votes and budget or supply votes, preventing Ms May's party from being brought down by motions of no confidence.
Ms May said the Government remained committed to the Good Friday agreeement, saying: "On reaching such an agreement we will make sure that the details of that are made public so that people can see exactly what that is based on.
"As a UK Government we remain absolutely steadfast in our commitment to the Belfast Agreement, its successor agreements."
However, a number of leading politicians have warned Ms May the agreement would be in breach of the Good Friday Agreement.
Sinn Fein's Gerry Adams said: "We told her very directly that she was in breach of the Good Friday Agreement, and we itemised those matters in which she was in default in relation to that agreement."
It is believed the legal challenge will focus on subsection five of article 1 of the 1998 Good Friday agreement which states that the UK and Irish governments "affirm that whatever choice is freely exercised by a majority of the people of Northern Ireland, the power of the sovereign government with jurisdiction there shall be exercised with rigorous impartiality on behalf of all the people in the diversity of their identities and traditions and shall be founded on the principles of full respect for, and equality of, civil, political, social and cultural rights, of freedom from discrimination for all citizens, and of parity of esteem and of just and equal treatment for the identity, ethos and aspirations of both communities."
Join our new commenting forum
Join thought-provoking conversations, follow other Independent readers and see their replies