Conservative manifesto: Theresa May announces UK will remain part of European Convention of Human Rights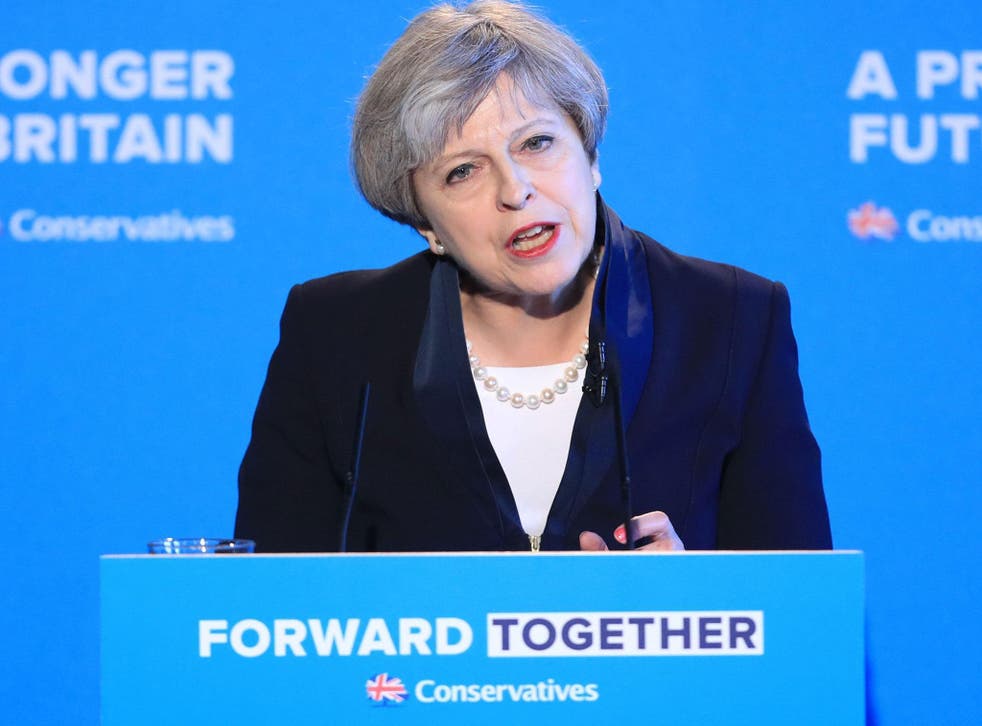 Theresa May has said the UK will remain signatories to the European Convention of Human Rights for the next Parliament.
The Prime Minister was reportedly planning to make the case to leave the ECHR a central aspect of her 2020 election campaign before she called for an early election.
Critics warned the move would have weakened citizens' rights.
General Election polls and projections: May 18
Ms May previously said the ECHR frustrated her plans while Home Secretary to deport hate preacher Abu Qatada.
The Good Friday Agreement, a key aspect of the Northern Ireland peace process, also depends on the ECHR leading critics to warn withdrawing from the Convention would be "playing with fire".
The ECHR protects freedoms such as the prohibition of torture, slavery, the right to a fair trial and freedom of expression.
The Conservative Party manifesto ruled out repealing or replacing the Human Rights Act "while the process of Brexit is under way," although it said consideration will be given to the UK's "human rights legal framework" when Brexit concludes.
It also rules out a Scottish independence referendum until after Brexit is complete and aims to maintain "as frictionless a border as possible" between Northern Ireland and the Republic of Ireland.
UK General Election 2017

Show all 47
The manifesto said: "As we leave the European Union, we will no longer be members of the single market or customs union but we will seek a deep and special partnership including a comprehensive free trade and customs agreement.
"There may be specific European programmes in which we might want to participate and if so, it will be reasonable that we make a contribution.
"We will determine a fair settlement of the UK's rights and obligations as a departing member state, in accordance with the law and in the spirit of the UK's continuing partnership with the EU.
"The principle, however, is clear: the days of Britain making vast annual contributions to the European Union will end."
Register for free to continue reading
Registration is a free and easy way to support our truly independent journalism
By registering, you will also enjoy limited access to Premium articles, exclusive newsletters, commenting, and virtual events with our leading journalists
Already have an account? sign in
Register for free to continue reading
Registration is a free and easy way to support our truly independent journalism
By registering, you will also enjoy limited access to Premium articles, exclusive newsletters, commenting, and virtual events with our leading journalists
Already have an account? sign in
Join our new commenting forum
Join thought-provoking conversations, follow other Independent readers and see their replies