Conservative MP claims he can't get a haircut because refugees are 'going on holiday'
His comments caused outrage in the House of Commons
Roisin O'Connor
Tuesday 08 September 2015 18:06 Comments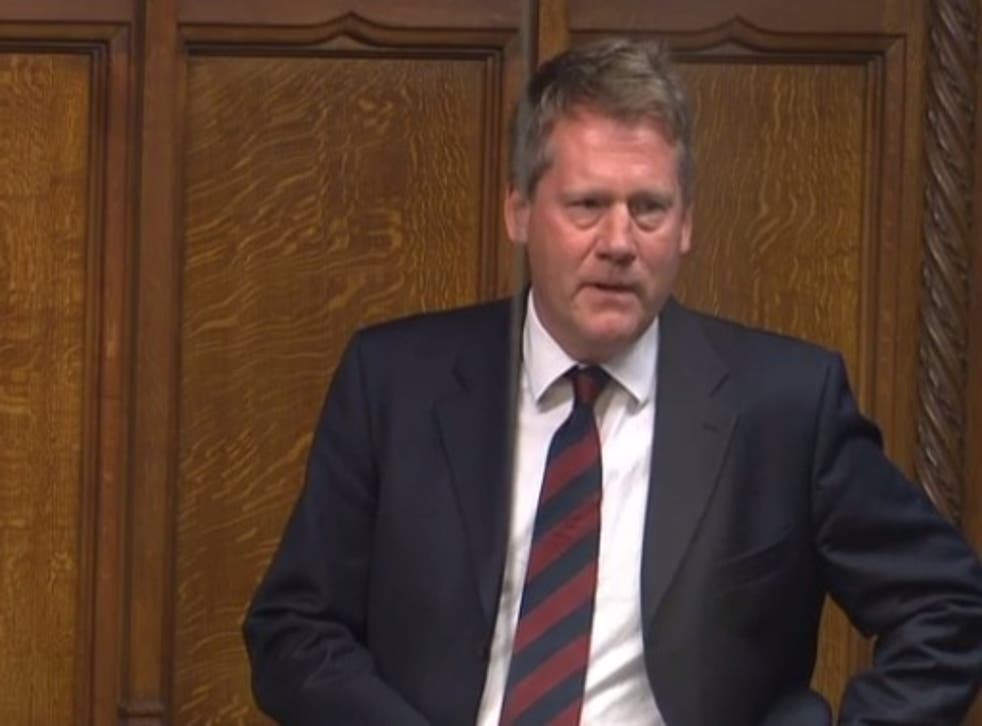 A Conservative MP caused uproar in the House of Commons after he claimed that refugees "going on holiday to the places they fled from" are preventing him from getting a haircut.
Adam Holloway, the MP for Gravesham, was speaking during an emergency debate called by Yvette Cooper on the refugee crisis.
He said: "It's quite possible to be a refugee and an economic migrant, and I think that's one of the appalling truths, if you like, of the Syrian bodies that are being washed up on the beaches.
"They previously got to safe countries and now they're choosing to come in Europe…
"We have people in this country who have come here, have claimed asylum, and then they go back on holiday in the places they've claimed asylum from.
"I couldn't have my hair cut the other day for that reason."
Downing Street has reportedly distanced itself from the backbench MP and ex-journalist after he made his comments, which drew cries of protest in the Commons.
In the same debate Mr Holloway said that European countries offering asylum to refugees fleeing to the West were "bonkers" and said this was not a xenophobic position.
Stella Creasy criticised him for his comments, saying: "It's not a pull factor. It's fleeing for your life that's making people take this risk."
Germany's vice chancellor Sigmar Gabriel today said the country could take roughly half a million asylum seekers for several years to come.
In Finland, the country's prime minister opened his home to asylum seekers and pledged to take 30,000 refugees by the end of 2015 – more than the UK is planning to take over five years.
Register for free to continue reading
Registration is a free and easy way to support our truly independent journalism
By registering, you will also enjoy limited access to Premium articles, exclusive newsletters, commenting, and virtual events with our leading journalists
Already have an account? sign in
Join our new commenting forum
Join thought-provoking conversations, follow other Independent readers and see their replies