Conservative Party conference: David Cameron accidentally says Tories 'resent' the poor
The slip-up sparked a flurry of '#FreudianSlip' tweets
Kashmira Gander
Thursday 02 October 2014 10:24 Comments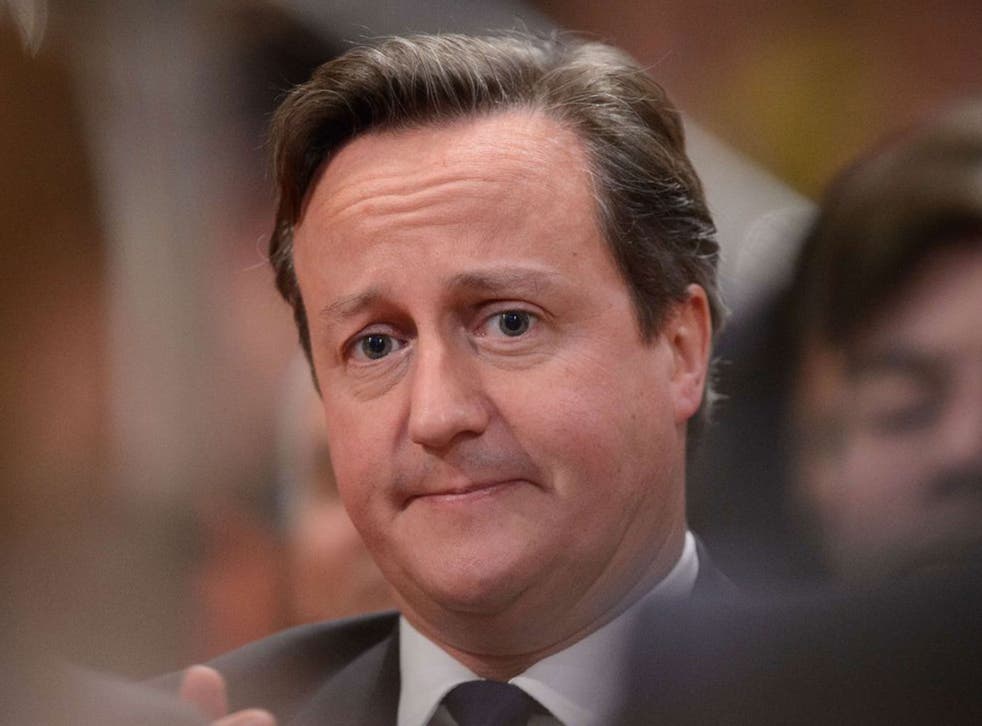 Prime Minister David Cameron's attempt to deliver a rousing speech at the Conservative Party conference backfired when he accidentally said the party 'resents' the poor.
In a speech which appeared to be an attempt to dispel the 'nasty party' label at a conference which has at times been made heavy with the talk of austerity, Mr Cameron tried to say that his party "represents" poor children who grow up on housing estates.
But instead, he said the Tories "resent the poor". The slip-up quickly saw a barrage of tweets using #FreudianSlip appear on Twitter.
Named after psychoanalyst Sigmund Freud, the term is used to name an error in a person's actions, including their speech, which is interpreted as an interruption by the person's subconscious and a reflection their true feelings.
"This party is the union for the young woman who wants an apprenticeship.
He went on to say: "For the teenagers who want to make something of their lives. This is who we resent."
The gaffe comes as the Conservatives likely want to distract from a number of defections to Ukip this week. Today, Arron Banks, a multi-millionaire and former Tory donor, defected to the euro-sceptic party. His move came a day after Richard Barnes, Boris Johnson's former right-hand man, and William Cash Jnr, the son of a Eurosceptic Tory MP, both jumped ship.
Two MPs, Douglas Carswell and Mark Reckless, already left the Conservative Party to join Ukip, forcing other right-wing backbenchers who support leaving the European Union to pledge their loyalty to Mr Cameron.
Register for free to continue reading
Registration is a free and easy way to support our truly independent journalism
By registering, you will also enjoy limited access to Premium articles, exclusive newsletters, commenting, and virtual events with our leading journalists
Already have an account? sign in
Join our new commenting forum
Join thought-provoking conversations, follow other Independent readers and see their replies