Conservatives and Labour deny plans for flat income tax and 'death tax' after released recordings cause uproar
Tory policy head Oliver Letwin and Labour's Andy Burnham made comments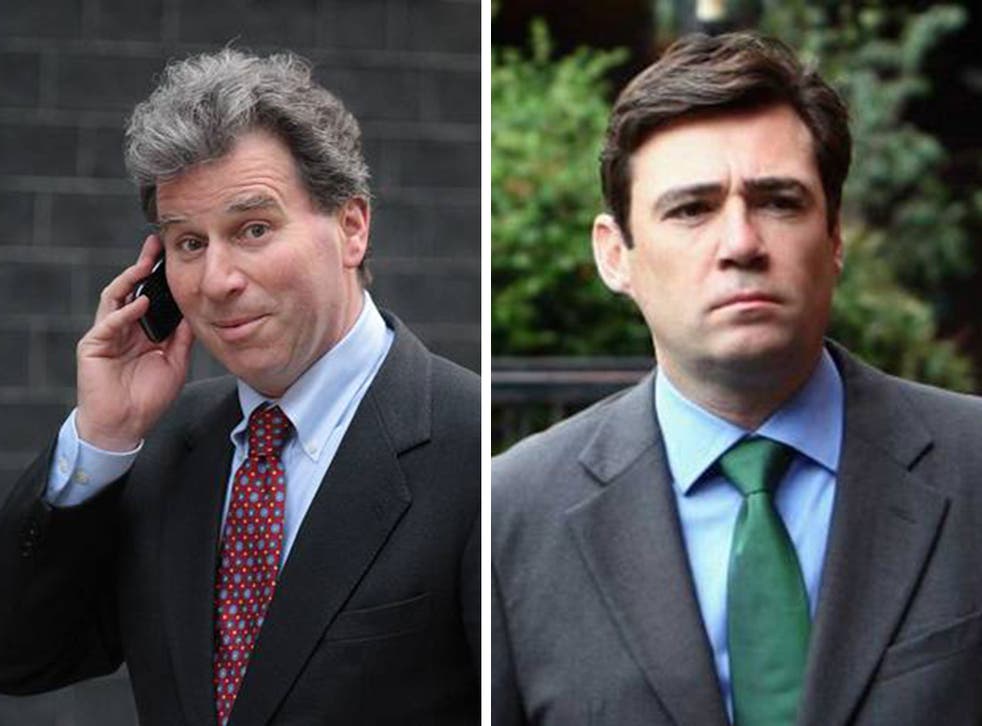 Labour and the Conservatives are both denying controversial plans for a "death tax" and flat rate of income tax after recordings emerged of senior ministers appearing to support the policies.
Recordings of the shadow Health Secretary, Andy Burnham, and the Minister for Government Policy, Oliver Letwin, emerged at the same time despite being made several weeks ago.
Mr Letwin was asked about a universal rate of income tax at an event held by Politeia, a right-wing think tank, earlier this month.
The Tory MP told the meeting that the changes made to corporation tax could be extended to income, meaning the lowest-paid workers would give up the same proportion of their income as the country's highest earners.
In the recording obtained by the Mirror, he said: "In 2010, indeed now, we were not in a position to take a large fiscal cut. There may come a time when the situation is different and that discussion will no doubt open up."
Despite the suggestion coming from the head of party policy, the Conservatives furiously denied the move was being considered.
"There will be no flat tax. We oppose it. Full stop," a spokesman said.
Labour MPs greeted the slip with glee, with Chris Leslie, the shadow chief secretary to the Treasury, telling Sky Mr Letwin had "let the cat out of the bag" and pointing to George Osborne's support for the concept back in 2005.
But his party was also forced to reject claims it had resurrected proposals for a 15 per cent "death tax" on estates to fund social care.
The shadow Health Secretary, Mr Burnham, was recorded at the Fabians' Summer Conference last month, the Telegraph reported.
After being asked whether a tax on estates was being actively considered by Labour, Mr Burnham said: "I still think the best way to do it is to go for the solution that you discussed [tax on estates] but there is a debate to be had on whether that is acceptable to the public.
"But I think it is, because the cost of social care is as unfair as pre-NHS health care. It seeks out the most vulnerable and makes them pay with everything they've got."
The Labour MP argued the levy would help people protect their homes but Conservatives claims it would lead to people selling their homes as the only way for carers to pay the "death tax" after losing a relative.
A spokesman for the party said: "This is not Labour policy. We have made clear we want to improve social care and we are consulting on how that is best done."
Join our new commenting forum
Join thought-provoking conversations, follow other Independent readers and see their replies