Conservatives back HS2 rail link plans as rebellion fades
The project will see a high-speed line cut through Tory heartlands in the Chilterns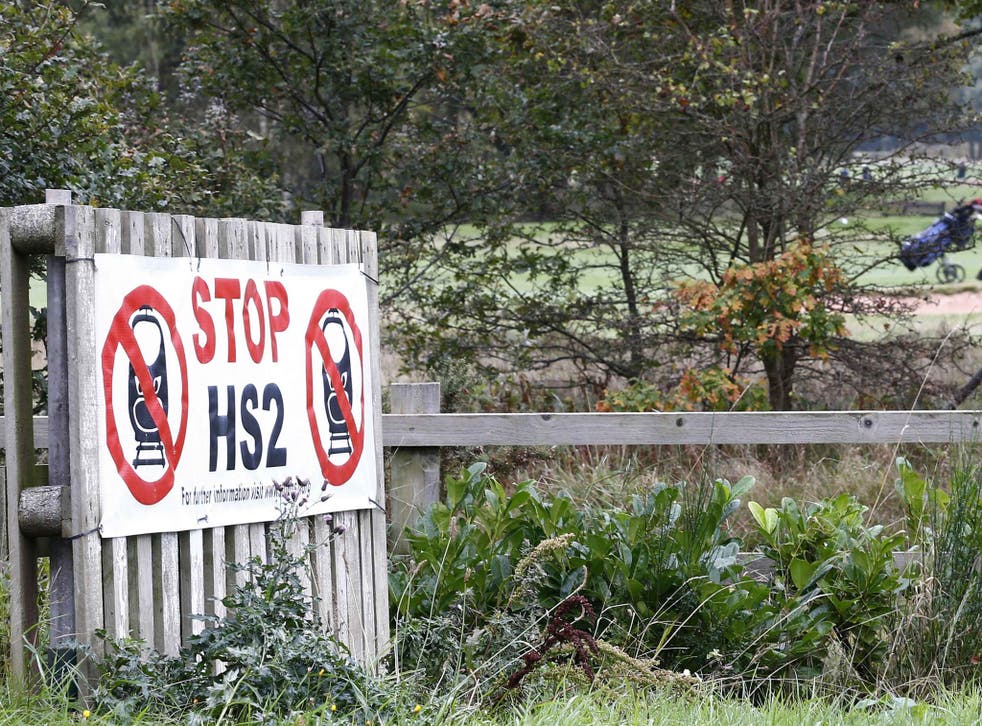 Plans to build a high-speed rail line linking London, the Midlands and the North of England were backed by MPs overwhelmingly as a Tory rebellion against the scheme faded.
Eighteen Conservatives voted against approving funding for the Government to prepare the HS2 route and to buy property and land that would vanish under the planned track.
The crucial test will come next spring when legislation giving the go-ahead to HS2 comes before Parliament.
Ministers used the vote to urge Labour to express its unambiguous support for the £50bn scheme.
David Cameron said: "We do need some national consensus about this. We need everyone to get behind it. I'm absolutely sure it is an essential piece of work."
The Labour leadership has sent conflicting signals over its stance on HS2, with shadow Chancellor Ed Balls saying he would not be prepared to write a "blank cheque" for the project.
But Mary Creagh, the shadow Transport Secretary, appeared to indicate Labour would support HS2 if it remained on budget.
A study into how the project could benefit Scotland will be launched by the Department of Transport today (Fri). Options will include extending high-speed routes north of the border and upgrading existing lines.
Supporters of HS2 say it could eventually cut rail journey times between London and Glasgow and Edinburgh to three hours.
Patrick McLoughlin, the Transport Secretary, told MPs: "This is the point when the debate starts moving from 'if' to 'when'.
"Just this week with the storms that hit the south and the east, we have seen how crucial our railways are to national life. "When trains are crowded and disrupted, life for hard-working people gets more difficult. That's why the new north-south line isn't some expensive luxury."
But the former Tory Cabinet minister Cheryl Gillan, a staunch opponent of HS2, argued it would prove an "expensive toy". She said: "I remember we once had something else that went fast - it was called Concorde - and look what happened to that."
In the end the Tory revolt was smaller than the last time the High Speed Rail (Preparation) Bill was in the Commons, when 21 Conservatives opposed the project.
Other Tory rebels last night included the former ministers Christopher Chope and David Davis. Eleven Labour MPs also voted against the Bill, which now passes to the House of Lords.
Phase one of the controversial project will see a high-speed line cutting through Tory heartlands in the Chilterns between London and Birmingham with a completion date of 2026.
Then a Y-shaped extension taking in north east and north west England is due to be finished by 2032/33, with the whole scheme costing £42.6 billion plus £7.5 billion for the 1,100-passenger trains which will run at 225mph.
Join our new commenting forum
Join thought-provoking conversations, follow other Independent readers and see their replies