Tories vent anger at falling short of majority: 'we didn't shoot ourselves in the foot, we shot ourselves in the head'
MPs lament 'amazing own goal' that leaves Britain with hung parliament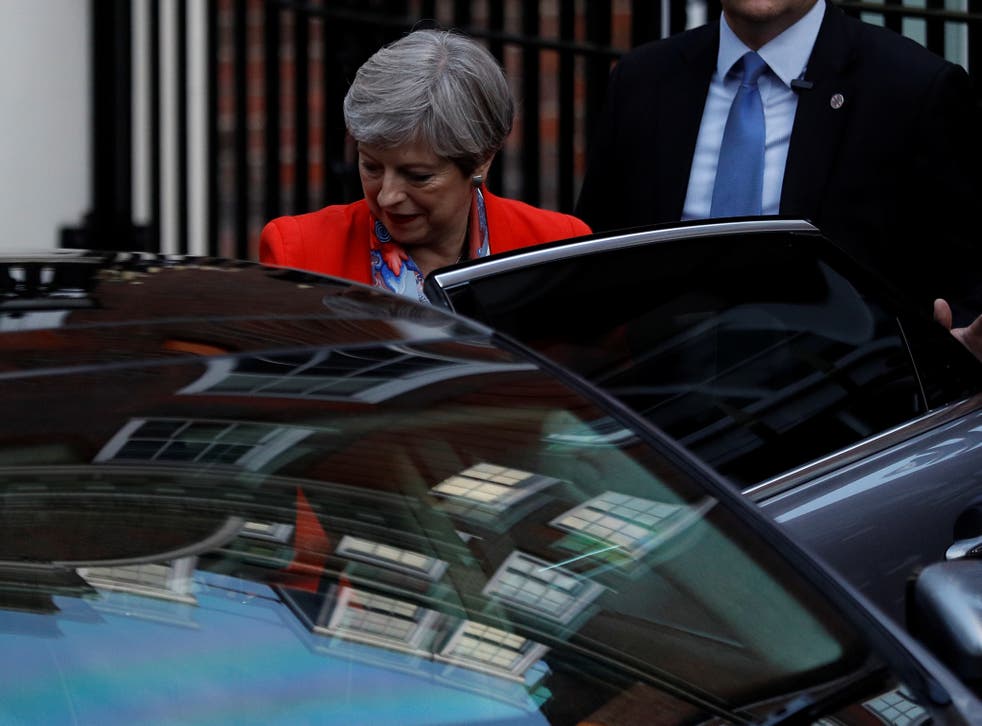 Conservative politicians and activists are venting their dismay at the "absolute disaster" facing the party following shock losses in the general election.
MP Nigel Evans said the Tory campaign had been "hijacked by ourselves", after the party's poorly-received social care policies took a "full frontal assault" on their core vote.
"It was an amazing own goal, we didn't shoot ourselves in the foot, we shot ourselves in the head," he told BBC Radio 5 live.
"The grand design at the beginning has been shot off course, and we did it ourselves."
Tory MP Anna Soubry also spoke out against Theresa May's "dreadful campaign", calling for the prime minister to "consider her position."
Ms Soubry took her seat of Broxtowe in Nottinghamshire with almost 26,000 votes, a majority of just 863 ahead of Labour's Greg Marshall, way down from her 2015 majority of 4,287.
UK Election Day 2017

Show all 38
"It was a dreadful campaign," she told BBC News. When asked to explain what she meant by that, she added: "Well, where do you want me to begin?"
The MP said the party "actually had some very good policies", but criticised the "appalling" way they were presented and the "deeply flawed" U-turn on social care costs.
Two of David Cameron's former communications chiefs, Andy Coulson and Craig Oliver, also hit out at the party's performance.
"It's degrees of chaos, but it's chaos," Mr Coulson told ITV. "The campaign has not been a success, I don't think anyone can argue otherwise."
Mr Oliver said there would be a "big, big post-mortem" to understand why Ms May decided to "take those gambles" on unpopular manifesto pledges.
Join our new commenting forum
Join thought-provoking conversations, follow other Independent readers and see their replies