Conservatives plan to change definition of refugees and reduce asylum claims to UK, manifesto reveals
Rights groups warn more people have been forced to flee their homes than ever before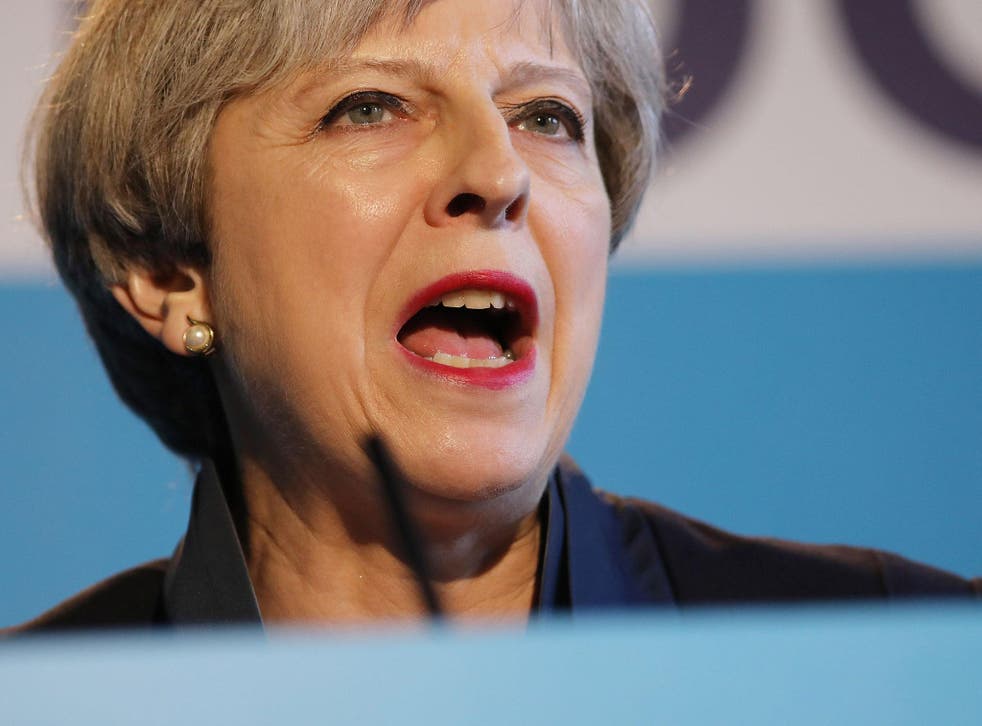 Theresa May wants to change the international legal definitions of asylum and refugee status, the Conservatives manifesto reveals.
The Party's manifesto pledges to reduce the number of asylum claims to the UK but "ensure Britain remains a place of sanctuary for refugees and asylum seekers".
It argues the current system is "geared towards people who are young enough, fit enough, and have the resources to get to Britain, rather than those who are most in need of our help."
The manifesto claims the Government will offer asylum and refuge "to people in parts of the world affected by conflict and oppression, rather than to those who have made it to Britain."
Theresa May says there is no 'Mayism' as Tory manifesto launches
It continues: "We will work to reduce asylum claims made in Britain and, as we do so, increase the number of people we help in the most troubled regions.
"We will continue to work with other countries in Europe, and the United Nations, to review the international legal definitions of asylum and refugee status."
The legal definition of a refugee is enshrined in the Refugee Convention, which sets out the rights of individuals who are granted asylum.
Maurice Wren, chief executive of the Refugee Council, said: "Almost 66 years ago in the aftermath of the horrors of the Second World War, the UK led the international community in drafting the Refugee Convention.
"In doing so we made a promise that never again would refugees be left without anywhere to go or without the protection they needed.
"Now, when more people have been forced to flee their homes than ever before, is not the time to break that promise.
Refugee crisis - in pictures

Show all 27
"Instead the next UK Government should aspire to do everything in its power to welcome and enable more refugees to rebuild their lives in safety here, and encourage other countries to do likewise."
Ms May also supported a change in the international definition of what counts as a refugee when she was Home Secretary.
She said some refugees and asylum seekers were more deserving than others and so narrowing the scope of people allowed would allow help to be more targeted.
Speaking at the Conservative Party manifesto launch in West Yorkshire today, Ms May also said the UK will remain signatories to the European Convention of Human Rights for the next Parliament.
The ECHR protects freedoms such as the prohibition of torture, slavery, the right to a fair trial and freedom of expression.
Register for free to continue reading
Registration is a free and easy way to support our truly independent journalism
By registering, you will also enjoy limited access to Premium articles, exclusive newsletters, commenting, and virtual events with our leading journalists
Already have an account? sign in
Register for free to continue reading
Registration is a free and easy way to support our truly independent journalism
By registering, you will also enjoy limited access to Premium articles, exclusive newsletters, commenting, and virtual events with our leading journalists
Already have an account? sign in
Join our new commenting forum
Join thought-provoking conversations, follow other Independent readers and see their replies