Conservatives pile pressure on to Theresa May to improve performance as she heads to China
Conservative donors are also said to be unhappy with the Prime Minister's leadership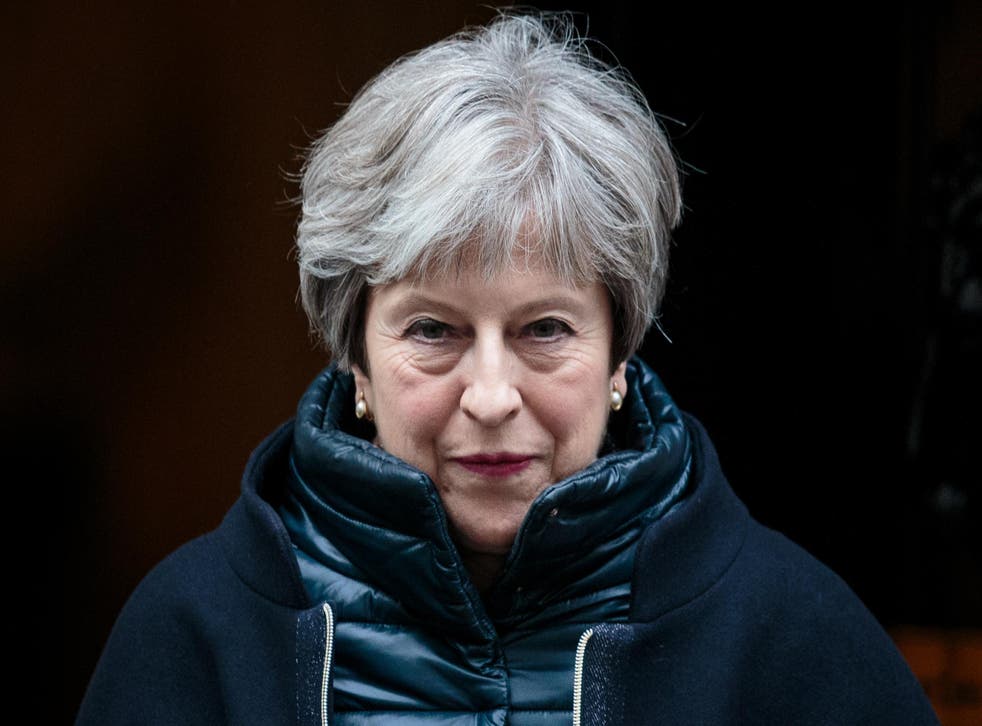 Theresa May was under pressure from both wings of her party as Tory MPs demanded more "big ideas" to help voters and a tougher line on Brexit.
A group including ex-Conservative ministers wrote an article highlighting a lack of vision in housing, education and health policy, while a leading Brexiteer called on Ms May to ensure the UK rejects negotiating demands from Brussels.
Their interventions follow renewed speculation about Ms May's leadership, and came amid reports of growing discontent among party donors.
As the Prime Minister headed to China for a major visit on Tuesday, her International Trade Secretary Liam Fox called on his colleagues to stop backbiting.
The Prime Minister had been dogged by claims that she has lost sight of the domestic agenda amid gruelling Brexit negotiations, last year's botched reshuffle and concern over Jeremy Corbyn's popularity.
Ex-ministers Nick Boles and Robert Halfon joined forces with Tory MP Sir Nicholas Soames to write an article in The Sun in which they called for bold action to help "hard-working families".
They wrote: "These are the people a modern Conservative Party must stand for and fight for.
Angela Merkel 'ridicules Theresa May in secret press briefing'
"Those who Theresa May said were 'just about managing' and pledged to help in her first speech as Prime Minister."
Their proposals included making National Insurance into National Health Insurance, to pay directly for health and social care services, a better focus on vocational education and a £50bn house-building revolution.
Meanwhile, the right of the party was still reeling from EU proposals for the Brexit transition period published on Monday, with leading MP Jacob Rees-Mogg calling on Ms May to push back harder.
He told BBC Radio 4: "This will be the first time since the Norman conquest that the UK has accepted rules imposed by a foreign power without having any say over them.
"That's a really big constitutional issue."
Reports emerged on Tuesday that a significant number of donors had openly signalled they are unhappy with the party's leadership at a dinner last week.
UK news in pictures

Show all 50
With Ms May's grip on power apparently loosening, MPs from the hard-Brexit wing of the party turned on Chancellor Philip Hammond last week after he said there should only be "modest changes" to Britain's relations with the EU after withdrawal.
But Trade Secretary Dr Fox, who travels to China with Ms May today, called for calm among his warring colleagues and for them to unite behind the PM instead of triggering a leadership contest.
He said: "It doesn't help us for people to be involved in this sort of briefing…over the weekend against individual colleagues, because nothing that would happen would change the parliamentary arithmetic [in favour of a hard-Brexit]."
Register for free to continue reading
Registration is a free and easy way to support our truly independent journalism
By registering, you will also enjoy limited access to Premium articles, exclusive newsletters, commenting, and virtual events with our leading journalists
Already have an account? sign in
Join our new commenting forum
Join thought-provoking conversations, follow other Independent readers and see their replies