Conservatives did not once use social media to encourage voter registration, study finds
Labour far more active online as party seeks to capitalise on widespread assumption that greater numbers of young people casting ballots will work in its favour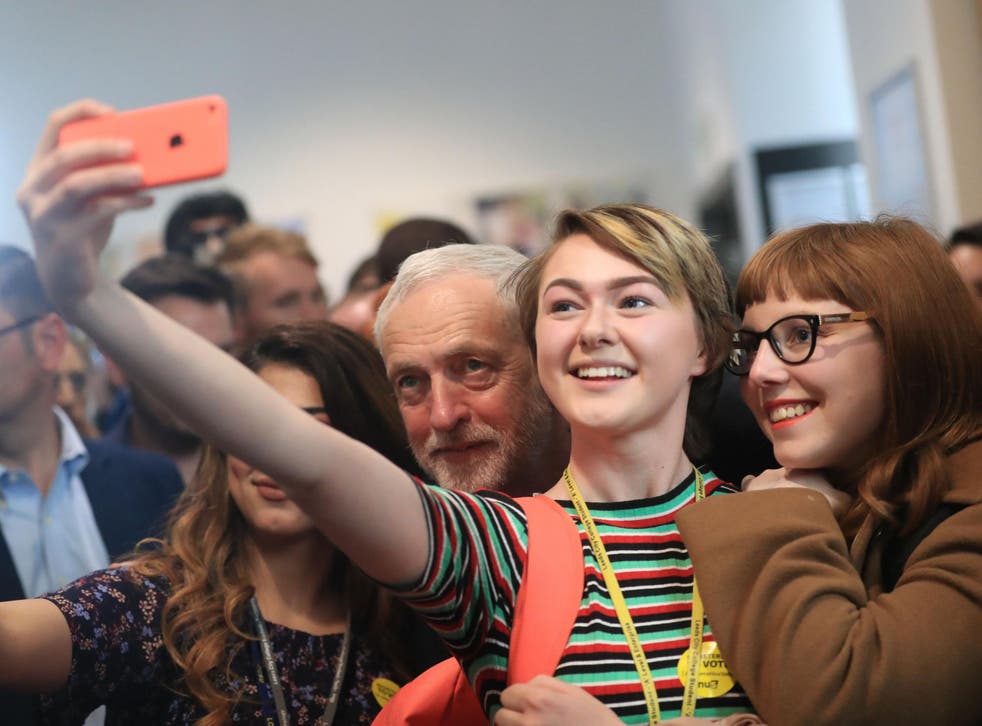 The Conservative Party and Theresa May did not once use their social media platforms to encourage people to register to vote in the week before the deadline, an analysis by the Press Association has found.
In the week up to the cut-off, Labour were by far the most active party in encouraging social media users to register, urging people to sign up in more than a third (36%) of their posts on Facebook and Twitter overall.
More than a quarter (26%) of Jeremy Corbyn's posts on the platforms urged users to register during the same period (Wednesday 17 May to Tuesday 23 May).
His most popular message on the topic during that period claimed his team had "looked through Theresa May and the Conservatives' Facebook and Twitter pages, and they have not put out a single message encouraging people to register to vote." This is not entirely true, however.
On 5 May, the Conservative Party posted a message to Facebook urging British citizens living abroad to register, with a link to overseas voting registration. It is the only message from either the party or their leader encouraging voter registration in this election.
This accounted for 0.4% of all posts on both platforms.
Prior to that, the last message on Facebook in which the Tories encouraged people to register to vote was in April 2016, and they have not encouraged the electorate to register on Twitter since 2010 - two general elections ago.
Mrs May's social media accounts have never been used to encourage voter registration.
Meanwhile, Labour's posts were the most popular among Twitter and Facebook users for the second week running.
Posts by the official accounts for the party and Mr Corbyn across Twitter and Facebook received more shares or positive reactions on average than any of the other parties or their leaders.
Both proved to be more than twice as popular on Twitter and more than five times as popular on Facebook than their respective counterparts, the Conservative Party or Mrs May.
On Facebook, the Conservative Party was less popular than every major party except Plaid Cymru in terms of average positive reactions per post over the period. This came in the week of the launch of their election manifesto, which was released on Thursday May 19.
Both leading parties took a less personal approach to their social media campaigns than in previous weeks. The Conservative Party had previously mentioned Mr Corbyn or Mrs May in 84% of posts across Twitter and Facebook, but this proportion fell to 47% this week, with similar posts by Labour falling from 22% to 14%.
UK General Election 2017

Show all 47
With the launch of their manifesto, the Conservatives slightly increased their discussion around key policy issues, like healthcare and policing.
The Tories mentioned healthcare, the NHS or social care in 5% of posts over the period, compared to Labour's 14%.
Labour did not mention Brexit at all across the week, a topic which featured in 30% of posts from the Conservatives.
Copyright Press Association
Join our new commenting forum
Join thought-provoking conversations, follow other Independent readers and see their replies