Construction of new homes must rise fivefold to meet Right-to-Buy pledge, MPs warned
National Audit Office says Government vow to replace homes sold under scheme 'does not necessarily mean like-for-like'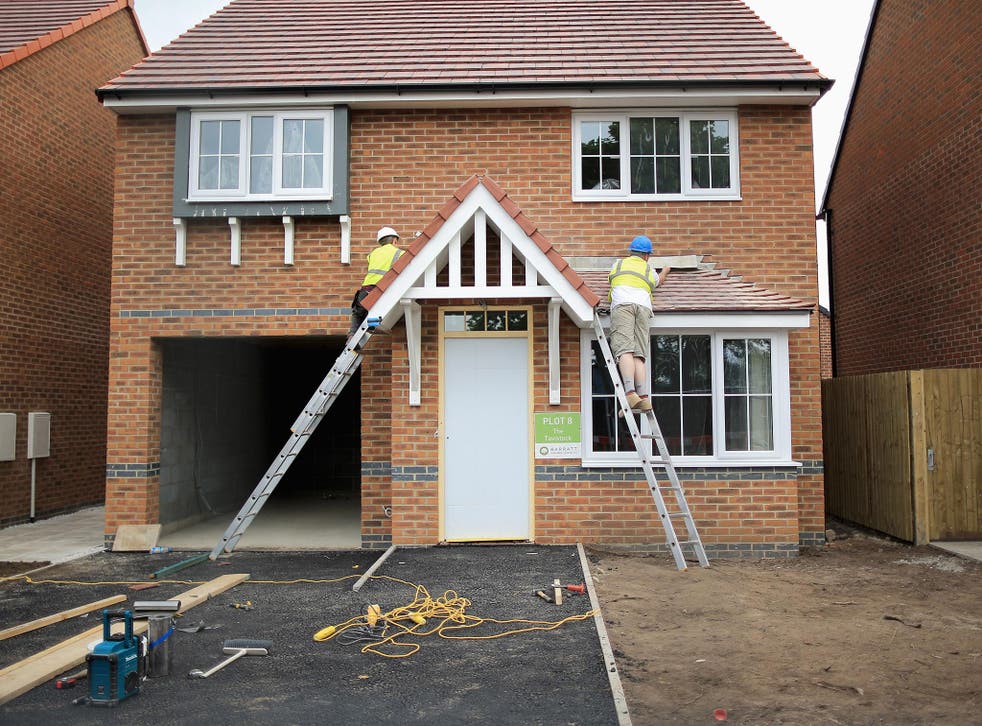 The construction of homes to replace those sold through Right-to-Buy needs to increase "fivefold" to meet the Government's one-for-one pledge, a government spending watchdog has warned MPs.
The National Audit Office (NAO) also highlighted that a Government vow to replace homes sold under the scheme "does not necessarily mean like-for-like". Replacement properties, it says, can be "a different size, and built in a different area, compared to those that have been sold".
The warnings are contained in an NAO report prepared for the powerful powerful Public Accounts Committee (PAC). MPs on the committee are examining what impact the Housing and Planning Bill will have and whether it will achieve value for money. The Bill, currently being scrutinized in the Lords, proposes giving 1.3m housing association tenants the right to buy their properties at discounted prices. The plan will be financed through the sale of "high-value" council homes when they fall vacant.
The government has also pledged a new replacement for each home sold by housing associations as well as additional homes for those sold off by local authorities, with at least two additional affordable homes for each one sold in London where there are acute shortages. Councils have three years to replace homes sold.
But the NAO report warns MPs the "pace of replacements will also need to accelerate to keep pace with the target in subsequent years".
"To meet the target of replacing the roughly 8,512 homes sold in 2014/15 by the end of 2017/18…would require quarterly housing starts to reach around 2,130, a five-fold increase on recent figures of approximately 420 per quarter," the report states.
UK news in pictures

Show all 50
The NAO is also critical of the Departments assessment of the impact of its policy. It warns the DCLG impact assessment "when reviewed against good practice ….has weaknesses."
It fails to give alternative options for achieving its aims or a summary of other options considered at an earlier stage. It adds that while it identifies a number of groups who might be affected by the bill "it does not seek to quantify the costs or benefits, and it omits some potential impacts".
"Additionally, though dependent on certain assumptions, the impact assessment does not state those assumptions clearly, use evidence to justify them, or sensitivity analysis to consider the potential impact of uncertainties relating to them," the NAO concluded.
The government has said secondary legislation will be used to define what "high value" is when determining how much each local authority will pay to fund the sale of housing association properties.
The DCLG had not responded to a request for comment by deadline.
Join our new commenting forum
Join thought-provoking conversations, follow other Independent readers and see their replies