Corbyn's 'cabal' of top aides sabotaged election campaign, says Labour leader's close friend
Exclusive: Adviser says 'people who'd never negotiated anything more than an extended tea-break were left in charge', reports Rob Merrick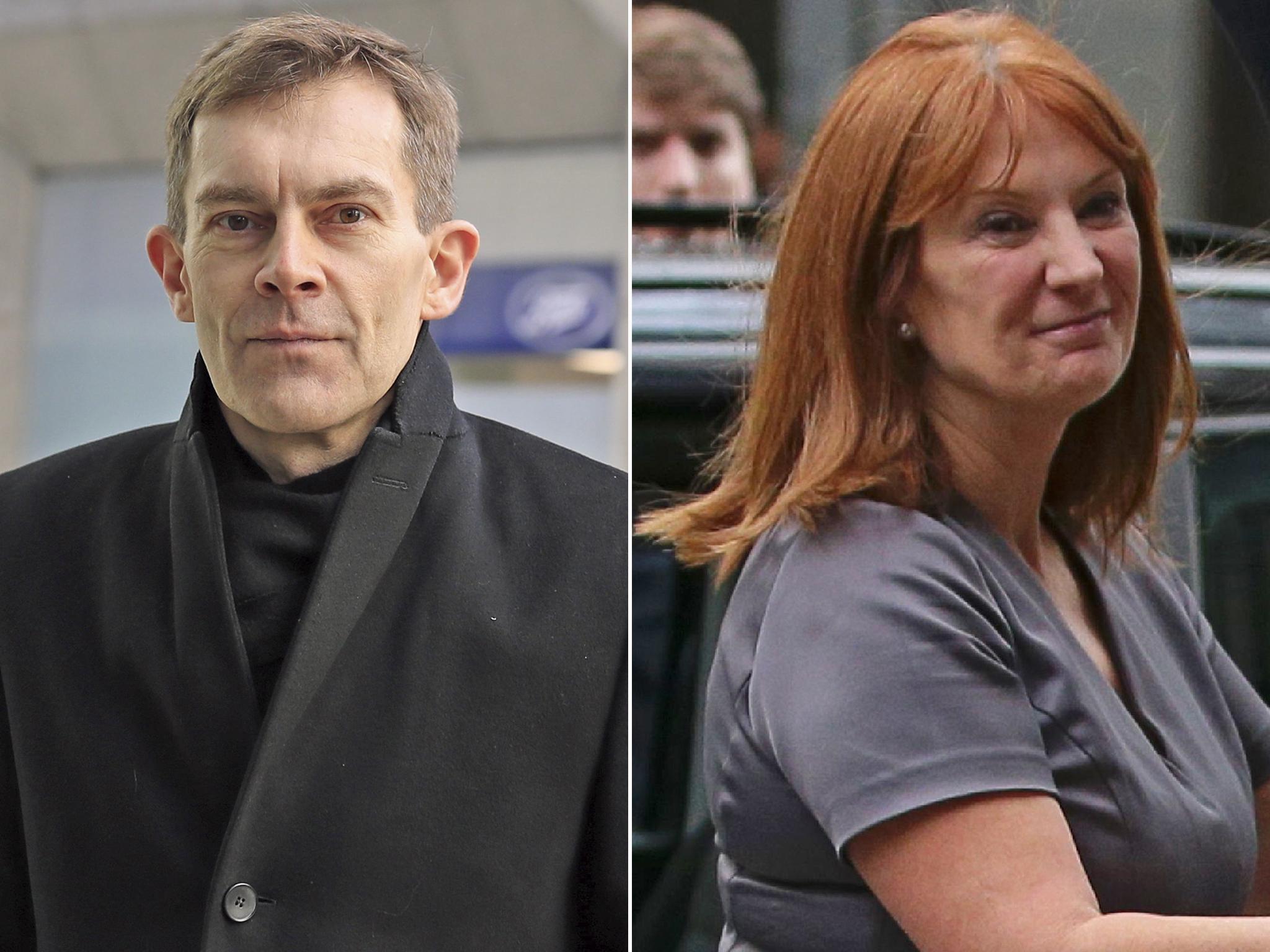 A close friend and adviser of Jeremy Corbyn has revealed how a "corridor cabal" of his top aides sabotaged Labour's election campaign, blaming them for the party's catastrophic defeat.
The explosive post-mortem heaps responsibility on the key allies – director of communications, Seumas Milne; chief of staff, Karie Murphy; and Andrew Murray, a veteran communist – for organisational chaos and for "suffocating" the leader himself.
It carries huge weight because it was written by left-winger Alan Simpson, a former Socialist Campaign Group MP and flatmate of Mr Corbyn, who returned to frontline politics to advise him on sustainable economics.
It also follows an internal report that was widely ridiculed for excusing Mr Corbyn and claiming his Brexit policy, backing a new referendum, played the "decisive role" in handing Boris Johnson victory.
In stark contrast, Mr Simpson accuses the leader's closest aides of "catastrophic misjudgement and ill-focused organisation" and an "obsession" with controlling both the leader and his message.
"Jeremy will inevitably carry much of the blame," reads Mr Simpson's submission to an independent review into the election disaster.
"But Labour's deeper problems lie more in the cadre of senior advisers surrounding Corbyn. None should be allowed within a million miles of Labour's rebuilding.
"People who'd never negotiated anything more than an extended tea-break were left in charge of the policy sifting process."
Even Mr Corbyn's acknowledged strength – his "campaigning zeal" – was turned into a negative by his office's "siege mentality", it argues.
"Goodness knows how many rail miles Jeremy clocked up, but it never became the 'leadership' peg the public were looking for," Mr Simpson wrote.
"Within the Loto [Leader of the Opposition's Office] comfort zone, activity passed for strategy, when there was none.
"Instead of leading a mass movement, with a hugely empowered, devolved power base, Jeremy ended up with a corridor cabal."
The battle to replace Jeremy Corbyn as Labour leader
Show all 8
Speaking to The Independent, Mr Simpson said, of the team led by Mr Milne, Ms Murphy and Mr Murray: "This faction took control of everything that came through Jeremy's office – they ended up not protecting him, but suffocating him."
The former MP for Nottingham South has impeccable pro-Corbyn credentials as an opponent of the wars in Iraq and Afghanistan and, in the 1990s, of Tony Blair's abolition of Clause IV.
His verdict, which he sent to the review being carried out by Ed Miliband and others in the Labour Together group, also castigates the leader's team for such failures as:
Pursuing the election in December instead of leaving the prime minister to "wallow in the Brexit mess" until the spring or summer of 2020. "The trouble is that many of those closest to Corbyn always looked as if they wanted Brexit anyway," Mr Simpson wrote;
Failing to bring in well-known outside figures with fresh ideas – as David Cameron successfully did – to boost public support for policy shifts;
Blocking an eye-catching proposal to shift funding from private to public transport – "Germany's 10 per cent cut in rail fares shows how popular such radical changes can be";
Blocking radical proposals on the environment and on 'greening' energy through decentralised distribution.
"The most repeated shadow-ministerial complaint was about delays in getting radical policy proposals through the Loto soup," Mr Simpson said.
A manifesto pledge to nationalise the Big Six energy firms – rather than set up rival local networks to achieve a gradual shift – was inserted at the last minute without even the agreement of John McDonnell, the shadow chancellor, The Independent also understands.
Since the election debacle, there has been growing anger that Mr Milne and Ms Murphy have retained their positions even as Labour has shed many other staff and is drawing up proposals for other departures.
Mr Corbyn also faces a backlash for nominating Ms Murphy for a peerage, which is expected to be confirmed in an announcement this month.
She has faced allegations of bullying and questions over her role in the handling of Labour's antisemitism scandal, which is still under investigation by the Equality and Human Rights Commission (EHRC).
Mr Murray, a longstanding friend of Mr Corbyn and chief of staff to Len McCluskey, the head of the powerful Unite union, has since returned to that role.
Join our commenting forum
Join thought-provoking conversations, follow other Independent readers and see their replies