People with flu and Covid face 'serious risk of death', Public Health England warns
'People still think that the flu is just like a cold. It's not. The flu is an extremely unpleasant condition'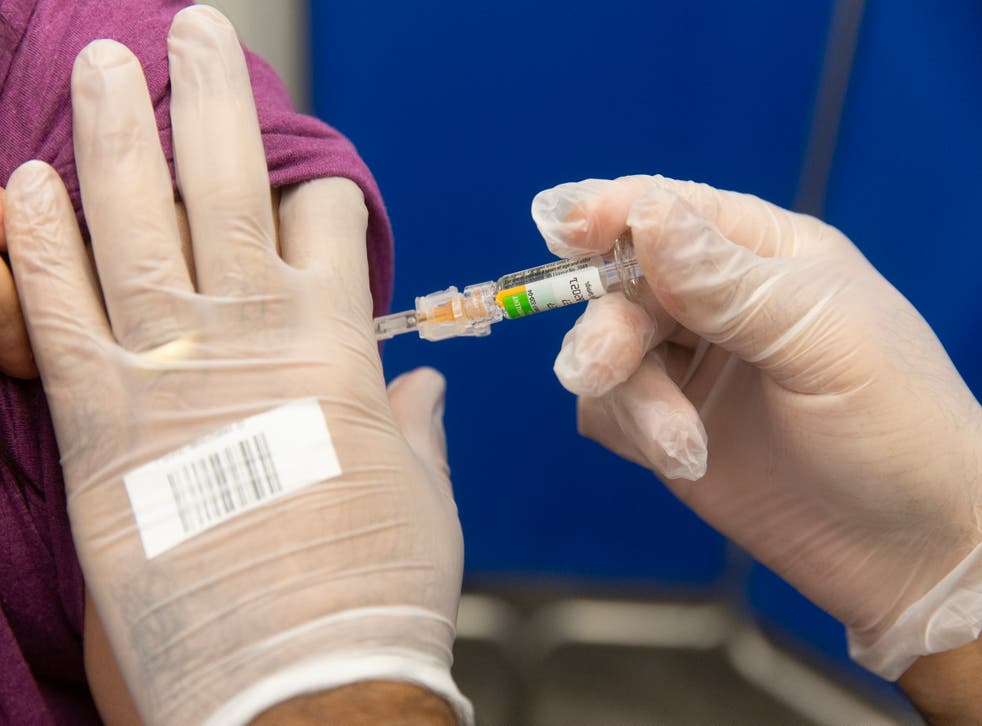 People who have been infected with both the flu and Covid-19 face a serious increase to their risk of death, Public Health England has said, as researchers urge the public "not to be complacent" ahead of the influenza season.
The nation's flu vaccination programme is set to be expanded to make as many as 30 million people across England eligible for the jab amid concerns influenza could circulate alongside Covid-19 across the UK.
Now a study has shown that those infected with both viruses during the first peak of the pandemic had a significantly higher rate of death.
While the number to have experienced both were relatively small — with the UK's flu season typically ending at around March when the virus began to surge - the risk of death among those infected with both was found to be nearly six times greater compared to that of the general population.
PHE researchers assessed data from almost 20,000 people tested for both influenza and Sars-Cov-2 between 20 January and 25 April.
UK news in pictures

Show all 50
Of those 58 were found to have contracted both viruses. Overall 43 per cent of those with co-infection died, compared to 27 per cent of those who tested positive for the virus that causes Covid-19.
PHE said those who died also tended to be older, according to the research.
Flu usually kills around 11,000 people each year in England, leaving many more hospitalised as healthcare professionals are inundated with cases. Meanwhile those who are susceptible to the effects of the flu are also more at risk from Covid-19, according to officials.
PHE's medical director Professor Yvonne Doyle, said: "We're encouraging anybody who is eligible to accept their flu vaccination this year, particularly with the winter we're going to face.
"People still think that the flu is just like a cold. It's not. The flu is an extremely unpleasant condition.
"If you're in a risk group, it can be really dangerous, and it can kill you.
"The vaccine is good, it's safe, and it does protect people. So it's worth having it."
On theories on competing viruses, Prof Doyle said that the first peak of the pandemic coincided with the end of the flu season last year so the full interaction between the two viruses is not yet fully known.
But she added: "If you get both, you are in some serious trouble. And the people who are most likely to get both of these infections may be the very people who can least afford to in terms of their own immune system or their risk for serious outcomes.
"Please protect yourself against flu this year.
"This campaign will... reinforce the importance of taking flu seriously and not being complacent about that."
Professor Jonathan Van-Tam, the deputy chief medical officer for England, added: "We want to deliver the most extensive flu programme possible. And we will have enough vaccine this year for 30 million people in total.
"And this obviously is very important in a year where we face the possibility that flu and Covid-19 and may at some point this winter, circulate together and at the same time."
He said that alongside the PHE data, there have been studies in mice which found "bad outcomes" among those infected with both flu and Covid-19.
"There are multiple, plausible reasons why it's a very bad idea to have Covid-19 and flu at the same time. And of course, that possibility is real for this winter," he said.
Register for free to continue reading
Registration is a free and easy way to support our truly independent journalism
By registering, you will also enjoy limited access to Premium articles, exclusive newsletters, commenting, and virtual events with our leading journalists
Already have an account? sign in
Register for free to continue reading
Registration is a free and easy way to support our truly independent journalism
By registering, you will also enjoy limited access to Premium articles, exclusive newsletters, commenting, and virtual events with our leading journalists
Already have an account? sign in
Join our new commenting forum
Join thought-provoking conversations, follow other Independent readers and see their replies