Coronavirus: Rishi Sunak warned time is running out to prevent 'catastrophe of mass unemployment'
'This pandemic isn't scheduled to end in October so neither should state support for jobs,' says TUC general secretary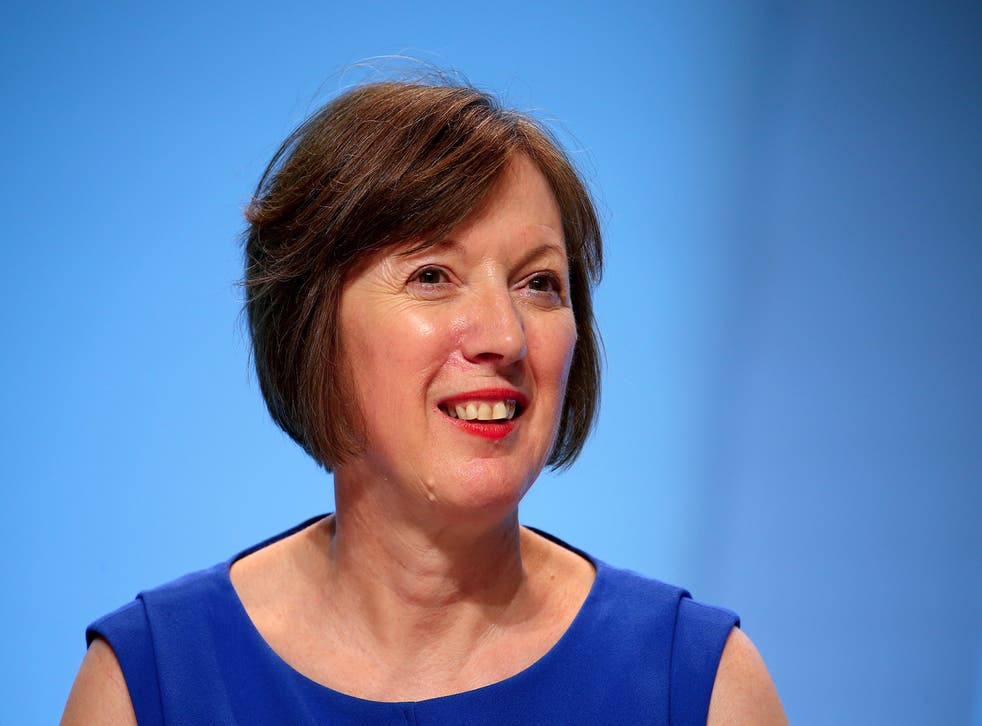 Leer en Español
Rishi Sunak has been warned time is running out to prevent a "catastrophe of mass unemployment", as he faces renewed calls to scrap plans to end the furlough scheme next month.
Frances O'Grady, the general secretary of the Trades Union Congress, will appeal to the chancellor on Monday, telling him the country is on course for a "tsunami" of job losses without continued state intervention.
Her remarks come as the Treasury prepares to close the job retention scheme (JRS), which has paid the wages of millions of workers in the private sector since the lockdown was imposed, at the end of October.
But with fears of a second wave of the virus mounting and localised lockdowns a distinct possibility in some areas of the UK, the union boss will tell delegates at the TUC's annual congress: "This pandemic isn't scheduled to end in October so neither should state support for jobs."
Last week, Boris Johnson insisted he would "do everything we possibly can to support those who cannot work" due to the impact of the pandemic, but insisted the government cannot "keep people suspended in animation" on furlough.
Addressing the TUC's virtual conference, Ms O'Grady will say: "From this Thursday it will just be 45 days before the JRS ends. That's the notice period that companies have to give if they intend to make mass redundancies."
In a direct appeal to the chancellor, Ms O'Grady will add: "If the government doesn't act we face a tsunami of job losses. So my message to the chancellor is this: we worked together once before. We are ready to work with you again – if you are serious about stopping the catastrophe of mass unemployment."
"Rishi Sunak: stand by working families – don't walk away."
Ms O'Grady's remarks were echoed by the Commons Treasury Committee in a report last week, urging the chancellor to "carefully consider" an extension of the furlough programme alongside targeted financial support to those unable to work.
Former prime minister Gordon Brown also urged the government to "change course", adding: "They have got to send a signal that employment really matters. We are facing a tsunami of unemployment. The Office for Budget Responsibility says unemployment will double in the next few weeks. So, it will be about three million at least."
Asked if that meant keeping the furlough scheme beyond the end of October, Mr Brown said: "That means keeping people in the labour market if at all possible.
"Probably by some incentive like in France and Germany for part-time work, which is going to go through in these countries right through 2021."
Mr Brown added: "We have to rethink what we were planning for the post-October situation. The 31 October cliff edge is going to be so damaging for lost jobs."
Register for free to continue reading
Registration is a free and easy way to support our truly independent journalism
By registering, you will also enjoy limited access to Premium articles, exclusive newsletters, commenting, and virtual events with our leading journalists
Already have an account? sign in
Register for free to continue reading
Registration is a free and easy way to support our truly independent journalism
By registering, you will also enjoy limited access to Premium articles, exclusive newsletters, commenting, and virtual events with our leading journalists
Already have an account? sign in
Join our new commenting forum
Join thought-provoking conversations, follow other Independent readers and see their replies