Council funding crisis could have 'catastrophic consequences' for vulnerable children, children's commissioner warns
Anne Longfield says shortfall means councils risk being unable to meet legal duty to provide vital care for young people at risk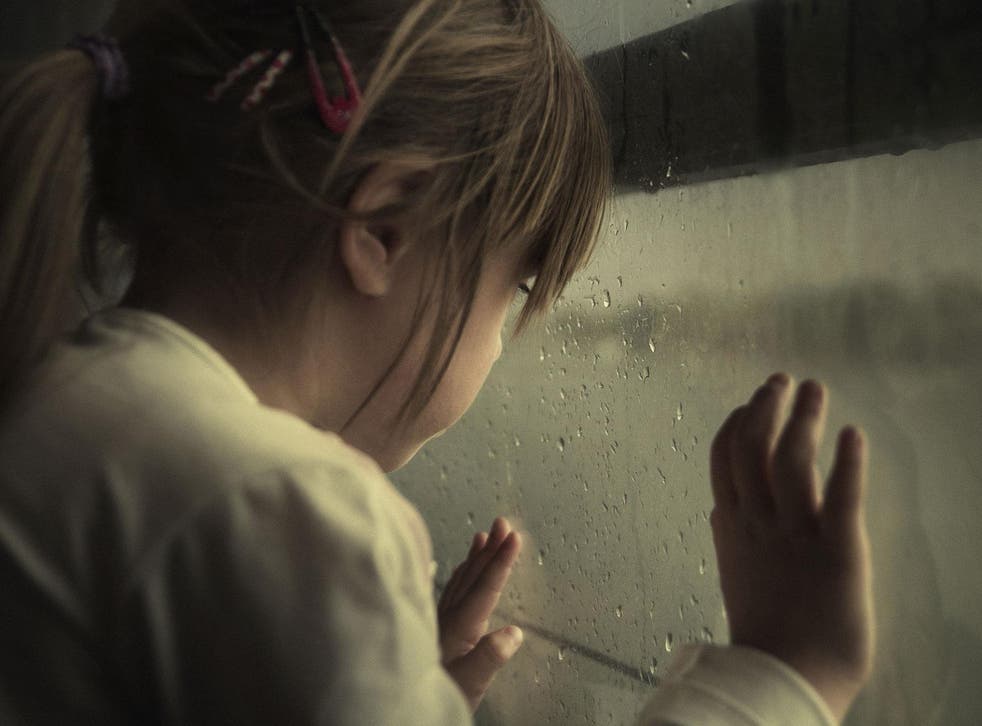 Local council funding cuts could have "catastrophic consequences" for vulnerable children, the children's commissioner has warned, as another cash-strapped Conservative authority said it was drastically scaling back services.
Anne Longfield called on government ministers to intervene to ensure children and young people are not put at greater risk by the crisis.
It comes as Tory-run East Sussex County Council announced it would have to slash services to the bare legal minimum, saying it was facing the prospect of bankruptcy within three years.
Only the most vulnerable people will be given access to services, it said, while families and voluntary groups will be asked to take care of the rest.
Northamptonshire County Council has adopted a similar approach since declaring itself bankrupt earlier this year.
Ms Longfield said the funding shortfall could prevent councils from providing vital care for vulnerable children.
Local authorities have a legal duty to provide children's services but many have warned they do not have the resources to meet their obligations.
Ms Longfield told the BBC Radio 4's Today programme: "I'm extremely worried that the financial difficulties that Northamptonshire County Council are facing will mean that they are not going to be protecting the services for the most vulnerable children, which could have catastrophic consequences for those children."
She said analysis by the Institute for Fiscal Studies showed half of all spending on children's services goes on the 70,000 children in care. When care for young people on child protection registered is included, the total rises to 80 per cent, she said – "leaving very, very little for any others".
Ms Longfield said: "Councils have been warning for some time that they are not going to be able to meet their statutory requirements.
"I can see and hear every day from families and children who simply can't get help."
UK news in pictures

Show all 50
She said children at risk of being abandoned by councils included those living in families with "severe mental health problems, domestic violence in the household" who were not getting "any form of substantial help".
She warned: "If you don't help children when the problems aren't at crisis point then the crisis is going to be developing and also it is going to be much more costly when it gets to that point."
The Local Government Association has estimated that the funding gap for children's social care will reach £2bn by 2020 and warned that services are "being pushed to breaking point".
Councils overspent on children's services by £605m last year – up from £365m the year before – in order to meet their legal duties to protect children.
Theresa May and Jeremy Corbyn clash over local councils at PMQs
Tory MP Chris Philp, a Commons aide to Housing, Communities and Local Government secretary James Brokenshire, insisted councils were being given more money.
He told Today: "Of course we have had to save money as a country because we had an enormous deficit eight or nine years ago and we haven't completely got rid of it.
"But one of the areas that local councils across the country have quite rightly protected are children's services.
He added: "If you look at the amount of money being spent on children's services, the National Audit Office reported in March this year that actually real terms spending on children's services has gone up by about 3 per cent across the country, so councils have very sensibly and wisely particularly protected children's services, and that's definitely the right thing to do."
Over the next two financial years "the spending power that local authorities have in real terms is going to go up by about £2bn," he added.
Register for free to continue reading
Registration is a free and easy way to support our truly independent journalism
By registering, you will also enjoy limited access to Premium articles, exclusive newsletters, commenting, and virtual events with our leading journalists
Already have an account? sign in
Register for free to continue reading
Registration is a free and easy way to support our truly independent journalism
By registering, you will also enjoy limited access to Premium articles, exclusive newsletters, commenting, and virtual events with our leading journalists
Already have an account? sign in
Join our new commenting forum
Join thought-provoking conversations, follow other Independent readers and see their replies