Councils' anger over decision to scrap hardship fund set up to help vulnerable
LGA claims axing of crucial safety net will  see vulnerable families left destitute
Nigel Morris
Monday 24 February 2014 01:10 Comments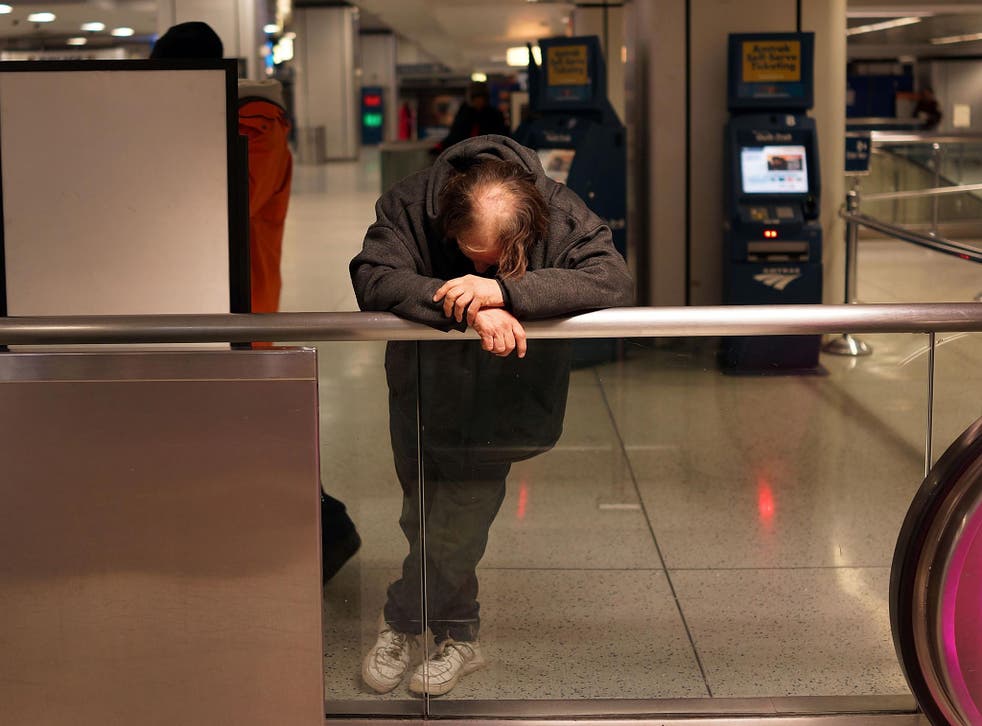 Vulnerable people will face hunger and destitution following a decision by ministers to scrap a £347 million scheme to help individuals who face emergencies or have fallen on hard times, town hall leaders claimed Sunday night.
They have been taken by surprise by the move to axe the Local Welfare Assistance Fund, which pays for food and shelter for people facing short-term crises such as being flooded out of their homes, suffering ill-health or being forced to flee a violent partner.
The Local Government Association (LGA) called for ministers to rethink the decision to end the scheme, which emerged when council chiefs studied the details of their Whitehall spending settlement for 2015-16.
It said the move could leave councils unable to support families who suddenly face an emergency and it warned their plight could worsen because they were denied short-term help to tide them over.
Under the fund, which was only established last year, councils are allocated a share of a £347 million pot for English councils. Authorities typically spend the money on food, cooking equipment, clothes and temporary accommodation for families facing hardship. Some councils have also used it to find housing for newly released prisoners as a way of helping them return to the community.
Authorities will now have to dip into their general coffers to provide such payments, although the Government argues they will receive extra cash to compensate for the fund's closure. It also says the fund's rules meant help sometimes did not reach the people who needed it most.
But critics said the move would remove a crucial safety-net for families struggling to make ends meet or find a home. Peter Grigg, the director of campaigns and policy at the Children's Society, said: "For many families in desperate situations, Local Welfare Assistance schemes can be the difference between a temporary financial crisis, like dealing with a broken boiler or no money for the meter, and outright destitution. The Government need to make sure there is help available in a crisis."
The LGA accused the Government of going back on a promise to consult on the fund's effectiveness before scrapping it.
Its chairman, Sir Merrick Cockell, the Conservative leader of Kensington and Chelsea Council, said: "This fund has been used by councils to provide crucial support to people facing personal crises in their lives, from help paying the rent to putting food on the table.
"It is extremely disappointing that government has removed the funding for this safety net without first honouring its promise to discuss with councils what the consequence of such a move might be. Local authorities are working hard to support the most vulnerable in society while managing the biggest cuts in living memory to funding for services. For some councils, providing crisis payments to those in need from local service budgets is likely to be a stretch too far."
A Government spokesman said: "Councils will continue to provide support to those in their community who face financial difficulties or who find themselves in unavoidable circumstances.
"In contrast to a centralised grant system that was poorly targeted, councils can now choose how to best to support local welfare needs within their areas. What is right for inner London will not be for rural Cumbria. The Government continues to provide support to local authorities through general funds as part of the Government's commitment to reducing ring-fencing and ending top-down Whitehall control."
Help at hand: How the fund is used
Surrey Food, clothes and bedding for families forced out of their homes by recent flooding.
Lambeth, south London Supporting people forced to move because of the so-called "bedroom tax" or the new benefits cap.
Portsmouth Helping victims of domestic abuse.
Brighton Payments for offenders released from nearby Lewes prison to help them find food and accommodation.
Register for free to continue reading
Registration is a free and easy way to support our truly independent journalism
By registering, you will also enjoy limited access to Premium articles, exclusive newsletters, commenting, and virtual events with our leading journalists
Already have an account? sign in
Join our new commenting forum
Join thought-provoking conversations, follow other Independent readers and see their replies