Councils should be able to confiscate homes from criminal landlords, MPs say
More than 800,000 private rented homes have at least one major hazard, such as mould, vermin infestations and exposed wiring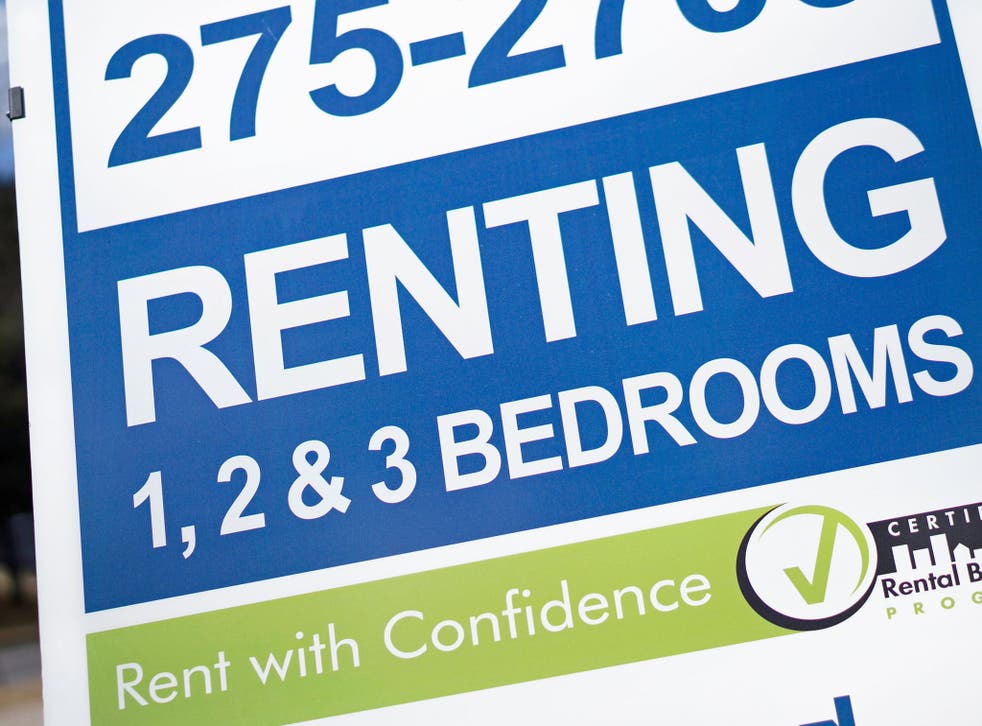 Councils should be given powers to confiscate homes from criminal landlords who are forcing people to live in freezing, dangerous and damp-filled properties, a parliamentary committee has said.
MPs said vulnerable tenants also needed better protection to address the "imbalance in power" as renters were often afraid to complain about squalid and unsafe conditions out of fear of being evicted, harassed or having their rent pushed up.
Examples of homes with more than 25 people squeezed into three rooms, or properties where tenants were charged up to £500 for a single bed in a room of four bunks, were laid bare in a new report by the Housing, Communities and Local Government committee.
More than 800,000 private rented homes have at least one major hazard, such as excess cold, mould, vermin infestations and exposed wiring, according to the English Housing Survey, while 41 per cent of tenants said they waited an unreasonably long time for repairs their landlord was legally required to undertake.
The committee called for tougher penalties for the very worst landlords, and to allow town halls to confiscate properties from those whose business model relies on the exploitation of vulnerable tenants.
"The imbalance in power in the private rented sector means vulnerable tenants often lack protection from unscrupulous landlords who can threaten them with retaliatory rent rises and eviction if they complain about unacceptable conditions in their homes," said the committee chairman and Labour MP Clive Betts.
"Local authorities need the power to levy more substantial fines against landlords, and in the case of the most serious offenders ultimately be able to confiscate their properties.
"Such powers are, however, meaningless if they are not enforced – and at the same time councils need more resources to carry out effective prosecutions.
"Stronger powers, harsher fines and a new commitment to cracking down on unscrupulous practices will go some way towards rebalancing the sector and protecting the many thousands of vulnerable residents who have been abused and harassed by a landlord."
Enforcement of existing legislation to protect tenants had been "far too low", the committee found, with six out of 10 councils failing to prosecute a landlord in 2016.
The MPs' report comes after The Independent revealed local authorities took action in relation to just 1.1 per cent of the most dangerous rented homes in England last year.
Dan Wilson Craw, director of Generation Rent, said: "Councils are in a position to dispel such fears, but too many are failing to take meaningful enforcement action in response to complaints. They must do more to assure private renters whose side they are on.
"Having the confidence to complain is just one reason why the government should strengthen protections from eviction and rent hikes.
"Growing numbers of people living longer in the private rental market – including one-in-four children – need greater security regardless of whether their landlord is flouting safety standards, so the committee has missed an opportunity to go further in its recommendations."
A recent report from the Resolution Foundation found a third of millennials were likely to be renting for the rest of their lives if the decline in home ownership continues.
Alan Ward, chair of the Residential Landlords Association, said tenants and good landlords are being "let down" as local authorities are unable to enforce powers that already exist.
UK news in pictures

Show all 50
"The problem is that overstretched councils simply do not have the resources to properly use such powers to protect tenants from the minority of landlords who are criminals and have no place in the sector," he said.
Elsewhere, Labour has set out plans to deliver one million "genuinely affordable" homes in England over 10 years, with new support for councils and housing associations to build many of them.
Jeremy Corbyn will make a major speech on Thursday vowing to ensure ordinary people could afford the new properties by tearing up rules allowing homes worth up to £450,000 to be classed as affordable.
Meanwhile, Labour would create a new English Land Sovereign Trust – backed by compulsory purchase powers – to make land available for building more cheaply.
Register for free to continue reading
Registration is a free and easy way to support our truly independent journalism
By registering, you will also enjoy limited access to Premium articles, exclusive newsletters, commenting, and virtual events with our leading journalists
Already have an account? sign in
Register for free to continue reading
Registration is a free and easy way to support our truly independent journalism
By registering, you will also enjoy limited access to Premium articles, exclusive newsletters, commenting, and virtual events with our leading journalists
Already have an account? sign in
Join our new commenting forum
Join thought-provoking conversations, follow other Independent readers and see their replies