Councils rely on local 'street champions' to pick up litter, prune hedges and grit minor roads as funds run out
Government cuts mean local authorities have 14 per cent less to spend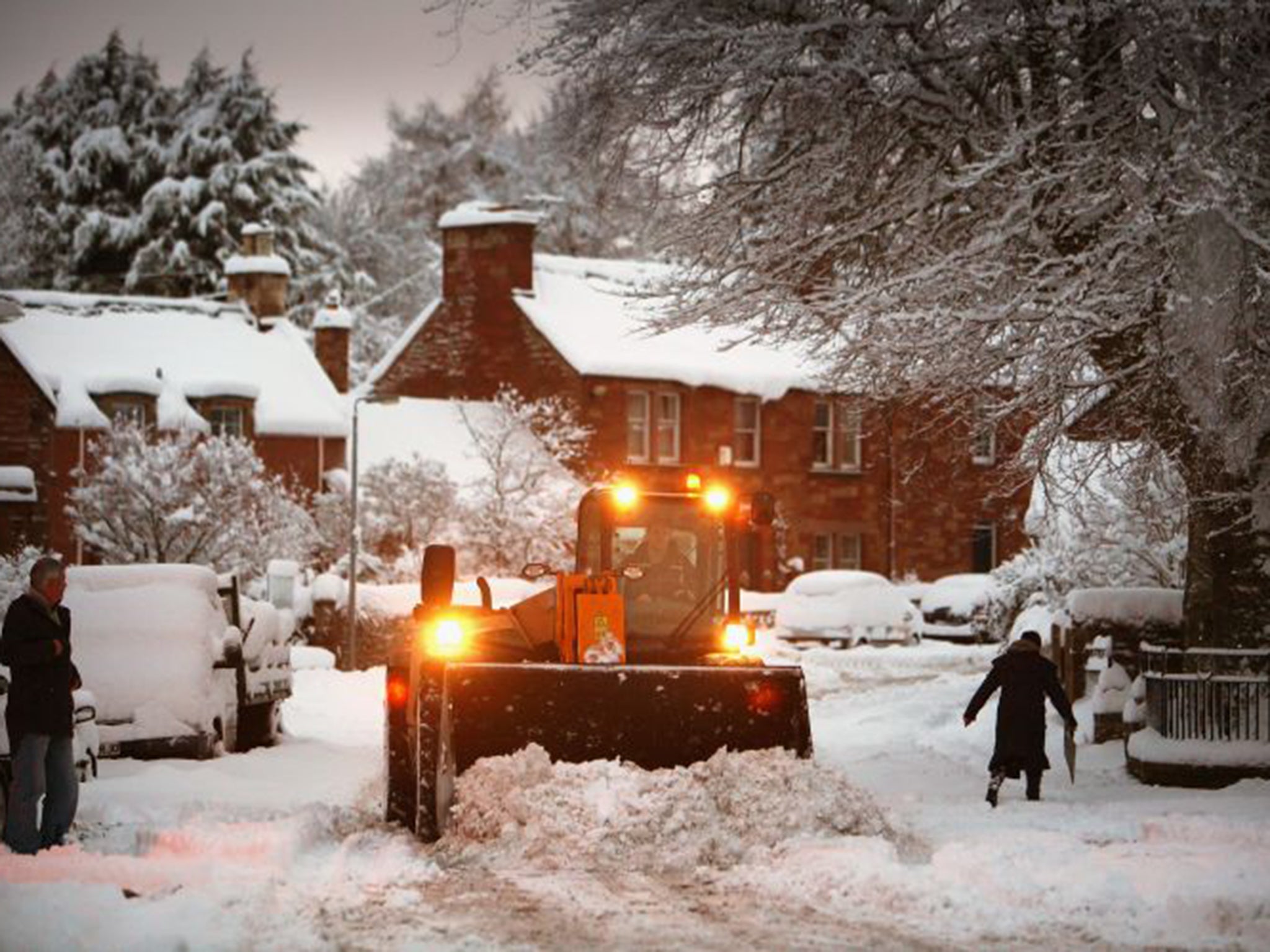 Citizens will be expected to pick up litter from the street, prune hedges in the local park and grit minor roads in winter, as funding cuts to local government bite. Communities will be forced to start fending for themselves in ways not seen for generations when cuts to frontline services leave councils relying on local people to cook for elderly neighbours, start volunteer library services and sort out their own transport for children.
Government cuts to council funding means that authorities will be surviving on 14.6 per cent less in 2014-15, according to council finance directors.
Until now, councils have protected residents from the effects of cuts by saving money on staffing and other office costs. Now there is so little left in council coffers that the services that residents rely on – and even some that councils must provide by law – will be axed.
Though not all councils have signed off their budgets for the next financial year, a survey by The Independent on Sunday has revealed that most are planning widespread cuts, and many will call on citizens to do their bit.
In Darlington, the council is asking residents to take over the management of green spaces and keep pavements clear of rubbish. "Clearly we don't have the funding to maintain [parks and green spaces] in anything like the kind of condition we have now," admits chief executive Ada Burns. The council is appointing "street champions" to gather volunteers to create "a systematic approach to a regular programme of litter-picks". Areas where there is less community spirit, because there is a high number of short-term renters, may struggle to find volunteers. "That's one of the big challenges," Ms Burns admits.
In winter the council will provide grit, but will ask residents to take responsibility for clearing streets themselves. The town has already lost its arts centre to cuts, so businesses will be expected to demonstrate greater responsibility to the community by providing literacy training or helping to look after the streets.
In Oxfordshire, subsidised transport for the elderly and disabled will be cut back. Village halls and sports clubs are threatened, as council support for community services is chopped. Ian Hudspeth, the county council leader, said statutory care services would account for three-quarters of the authority's budget by 2020. "Unless we get additional funding, the county council will struggle to do anything but provide a safety net for the most vulnerable people in Oxfordshire," he said.
A report from the New Local Government Network (NLGN) published last year predicted that the situation would get so serious that "the future may be one of private affluence and public squalor". It said: "Councils and their residents will have to accept more litter on the streets, fewer libraries and theatres and parks that are left to turn into wild meadows."
Simon Parker, the NLGN director, said two-thirds of the population had not yet noticed local government was struggling to cope financially – but that was about to change. "It's absolutely clear they are now going to be affected. Politicians haven't always been very honest about what's happening. The public are going to be confused and bewildered," he said. "There is a lot more work to do to get the public used to what's going to hit them."
The warnings come as businessman Craig Lavelle began charging Bury residents £8.40 each to empty their wheelie bins, after widespread anger at the council's decision to switch to three-weekly rubbish collections. Meanwhile, John and Ling Valentine have hired a handyman to help look after their village of Grange Villa in County Durham.
Local people stepping in to plug the gap will soon become a reality. Durham council is trying to find more people to adopt vulnerable children because it cannot afford to take them into care.
Barnet is handing over responsibility for community events and support groups to local businesses. Buckinghamshire will only provide school transport to poorer households, expecting those who can afford it to make sure their children get to the school gates themselves. Leicestershire will close museums, and stop providing subsidised meals at community day centres.
West Sussex intends to make residents organise and manage their own flood defences through its Operation Watershed scheme. When asked about wider budget cuts, Louise Goldsmith, the council leader, said: "I'm not pretending there will not be difficult decisions to make. It is inevitable that there will be changes to some services," adding that the council would aim for "minimum impact" on residents.
Additional reporting by Jacqui Agate
Join our commenting forum
Join thought-provoking conversations, follow other Independent readers and see their replies