Councils told to stub out big tobacco pension deals
Campaigners take on town halls over £2bn investment as they prepare to take healthcare role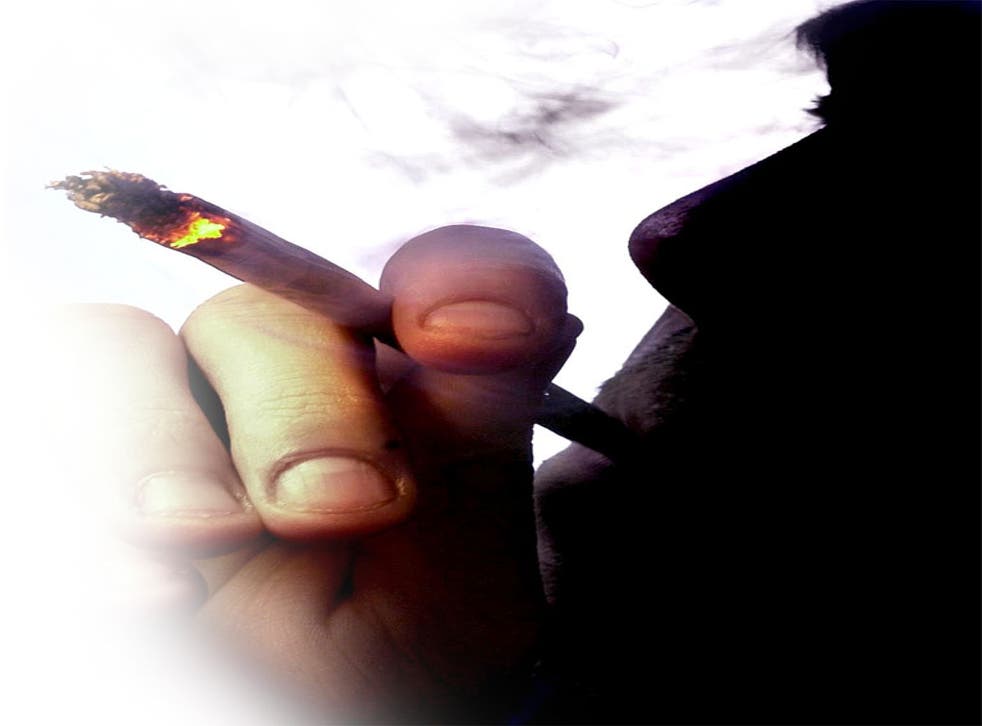 Hundreds of millions of pounds of taxpayers' money has been invested in the tobacco industry by councils which next year take on responsibility for public health, an investigation by The Independent has revealed.
Councils across England and Wales have at least £1.3bn of employee pension funds invested in tobacco companies such as Imperial and British American Tobacco, though the true figure is likely to top £2bn, with individual local authorities investing up to £125m each. The revelation last night prompted widespread condemnation from public health leaders trying to reduce the burden of smoking on the NHS.
It follows an announcement by the Health Secretary, Andrew Lansley, that £5.2bn will be available for public health spending in the year from April 2013, with councils set to receive just over £2bn to help reduce health inequalities and promote healthier lifestyles.
Last night health campaigners accused councils of a serious conflict of interest that would undermine the credibility of their public health efforts.
Martin Drockrell from Action on Smoking and Health (ASH) said: "When you consider the entire spend on public health for England, it looks like many councils have more money tied up in tobacco shares than they will be spending on protecting children and helping smokers to quit."
Councils have long faced questions about the ethics of investing huge sums in the tobacco industry when smoking is Britain's biggest killer. Concerns have been raised about the objectivity of their response to a forthcoming public consultation about the introduction of plain packaging. Health experts and tobacco firms believe this would significantly reduce sales, potentially damaging share prices and investors.
Lindsey Davies, president of the Faculty of Public Health, said: "This is a clear conflict of interest that will undermine councils' credibility and the public's trust in the health services they receive. We urge all councils to use the many alternative and more ethical, forms of investment for their pension funds that still maximise financial return."
Reducing smoking rates – stubbornly stuck at 21 per cent – is one of the greatest challenges facing health officials. Tobacco is responsible for more than 100,000 avoidable deaths from lung cancer, heart disease and chronic obstructive airways disease in the UK every year. Council pension funds insist they are duty bound to maximise financial return and cannot consider ethical issues. But a new report by Fair Pensions and ASH, seen exclusively by The Independent, says this is a simplistic, outdated interpretation of the law.
The report also claims that tobacco companies are no longer low-risk, high-profit investments as tighter regulation, higher taxes and outstanding law suits will hit long-term profit margins.
The London Borough of Newham Pension Fund statement of principles in 2010-11 excludes tobacco companies on the basis that outstanding litigation poses an investment risk. Not all analysts agree. Edmund Salveson from Brewin Dolphin said tobacco firms remained a "safe haven" for investors, having proven themselves adept at dealing with legal and regulatory challenges. Both BAT and Imperial said they continue to outperform the market and have long-term sustainable businesses.
Most councils adopt this position. Camden has the largest proportion, 3.7 per cent of its pension fund is in tobacco, while West Yorkshire has the single largest value amount of £125m. Many other local authorities, such as Berkshire, have no direct investment in tobacco but have invested in global tracking funds such as the FTSE 100, of which tobacco companies make up 2 per cent. Campaigners claim a council's duty to protect the wellbeing of its citizens and minimise the burden on the public purse from smoking outweighs any duty to pension trustees.
But Councillor Ian Greenwood, chair of West Yorkshire Fund, said: "When councillors are involved with a pension fund they act as trustees and their sole responsibility is to its beneficiaries and should not have any political influence."
Join our new commenting forum
Join thought-provoking conversations, follow other Independent readers and see their replies