Covid contracts worth almost £500m handed to companies linked to tax havens, Labour says
PPE been obtained through firms traced back to Mauritius, Dubai and the Cayman Islands, party protests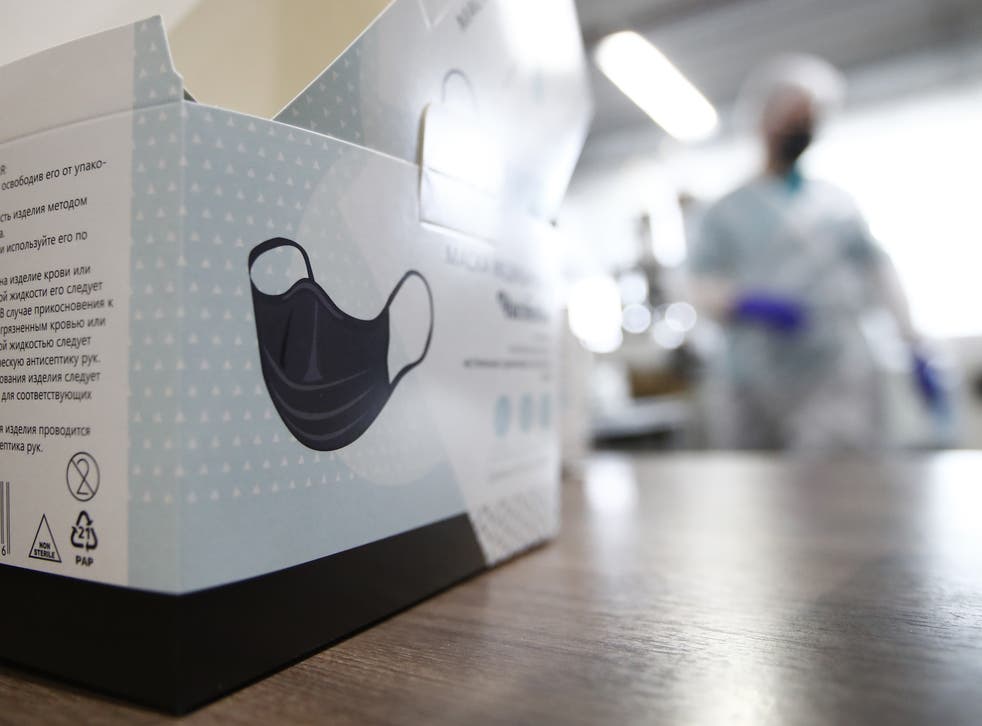 Covid-19 contracts worth more than £470m have been handed out to companies linked to tax havens, Labour says.
Personal protective equipment (PPE) has been obtained through firms listed, or with parent companies listed, in havens including Mauritius, Dubai and the Cayman Islands, the party's research found.
Among them is Ayanda Capital, which came under fire over a £253m deal for 50 million masks that could not be used because they were made with loose ear-loop fastenings, rather than head loops.
It then emerged that Andrew Mills – an adviser to the Board of Trade chaired by Liz Truss, the international trade secretary – was a senior adviser to the company.
Labour said Ayanda's controlling company is registered in Mauritius, which was placed on a blacklist of 30 tax haven nations by the EU in 2015.
Thermoplastics (£23,3m) is registered in Malta, records showed, while the parent company of Bolle Brands (UK) (£26m) is registered in Luxembourg.
Sumner Group Health Limited (£50m) has links to the British Virgin Islands and Dubai, while the person with significant control of Survitec Group Limited (£30.5m) is in the Caymans, Labour said.
Its criticism comes after the revelation that hundreds of firms were fast-tracked to be in the running for contracts following tips from ministers and MPs, under emergency rules.
The way procurement and transparency rules were ripped up in the scramble for equipment - with some deals secured by Conservative allies - was attacked by the National Audit Office.
Rachel Reeves, Labour's shadow Cabinet Office Minister, said: "Taxpayers deserve to know their money is being handled with great care – and that any risks of its misuse through tax havens is carefully handled by this government.
"This government cannot continue to brush worrying patterns like this off. They must commit to cleaning up their contracts now and be far more open to restore public confidence."
The Cabinet Office has been asked to respond to the criticism of the use of firms linked to tax havens.
Criticism of the scramble to secure contracts has grown since the NAO highlighted a secret "high-priority lane" for favoured firms, as MPs suggested "a possible manufacturer in their constituency".
It found "no evidence of ministerial involvement in procurement decisions", but criticised a lack of documentation on how conflicts of interest were managed.
But Boris Johnson, in the Commons last month, described attacks on the process followed as "extraordinary".
"I am proud of securing PPE supplies and any government would have done the same," he told MPs.
"Nobody had enough PPE and we shifted heaven and earth to get 32 billion items of PPE to this country."
Join our new commenting forum
Join thought-provoking conversations, follow other Independent readers and see their replies