Jonathan Van-Tam says UK in 'very dangerous place' and urges people not to 'relax' amid vaccine rollout
'Disease levels are very high across the whole of the country,' says deputy chief medical officer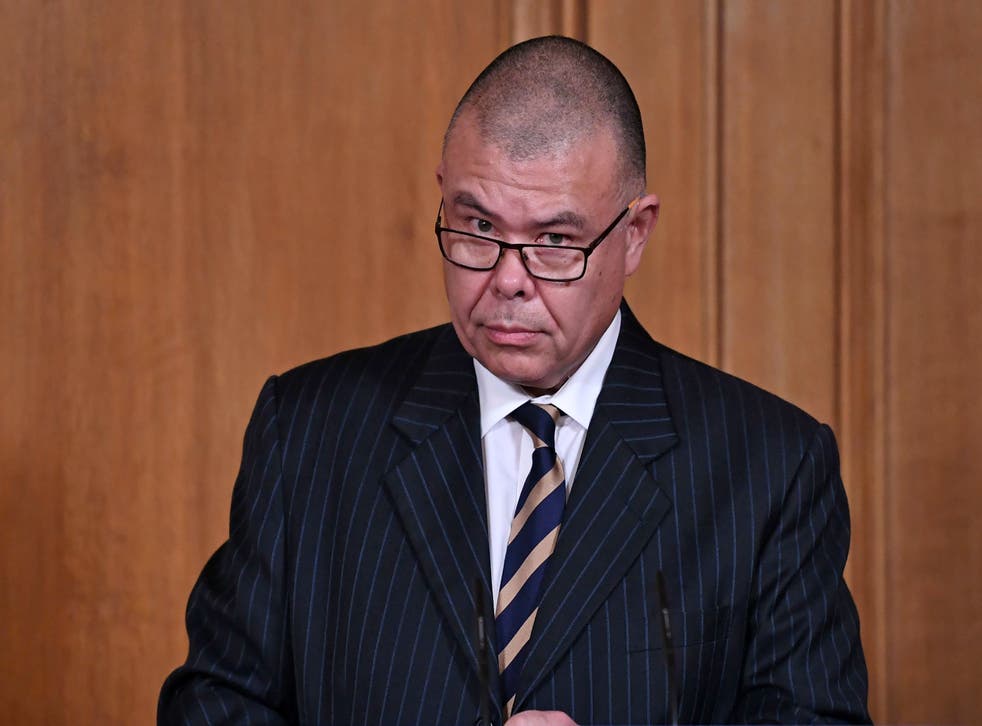 England's deputy chief medical officer has insisted the country is in "very dangerous place", as he urged the public not to relax as the NHS faces a "precarious" situation with a record number of patients with coronavirus.
Stressing that disease levels were "dreadfully, dreadfully high" across England, professor Jonathan Van-Tam said it was too early to celebrate the vaccination rollout before high-priority vulnerable groups had been inoculated.
"We are in a very dangerous place now," he told LBC radio. "We talked a lot about vaccines — in the end they are a good news story.
He said: "But this is like saying I'm building a big perimeter fence around my property so that the baddies can't get in. You can't celebrate that when you've put three posts in and two sections of fencing — or maybe a bit more in the case of the NHS so far.
"We cannot relax until we have a very substantially vaccinated population. Until then we are in a dangerous place, if you look at the NHS, we are in a dangerous place now."
Professor Van-Tam, who said he had been administering jabs at a vaccine centre on Tuesday evening, went on: "Every close human contact that is avoidable should be avoided because one in three of us will get the infection and have no symptoms at all. Disease levels are very high across the whole of the country."
His comments came after professor Chris Whitty, the chief medical officer, warned the coming weeks are going to the "worst" of the pandemic for the NHS, with government figures showing 35,000 patients currently being treated in hospital with the virus.
Speaking to LBC, professor Van-Tam also reiterated that it was unlikely coronavirus would be eradicated and that regular vaccinations may be needed to keep the disease at bay.
Pressed on whether an annual jab could be required in the future, he replied: "I can't say it will be every year but I can say I don't think we will ever eradicate coronavirus."
Giving his best estimate on how long the current vaccine would be effective against new variants, the deputy chief medical officer said "how long is a piece of string" but added: "I would say that's going to be many months that the vaccine is going to work for, but I'm not basing that on data, I'm basing it on a hunch."
Following reports government scientists are urging the government to toughen social distancing with "two metre plus" guidance, Mr Van-Tam, however, suggested the recommendation would play little role in controlling the spread of the new Covid variant.
He said: "The question you are asking is whether the new variant is really going to be capable of moving a greater distance, and that doesn't kind of fit with my biological understanding, because the distance relates to the force of the cough or the sneeze or the respiratory droplet that flies out of you.
"Unless we were saying that the variant makes you cough in a different way or cough more violently, I can't see how you can gain that extra distance, like in the long jump as it were."
Register for free to continue reading
Registration is a free and easy way to support our truly independent journalism
By registering, you will also enjoy limited access to Premium articles, exclusive newsletters, commenting, and virtual events with our leading journalists
Already have an account? sign in
Register for free to continue reading
Registration is a free and easy way to support our truly independent journalism
By registering, you will also enjoy limited access to Premium articles, exclusive newsletters, commenting, and virtual events with our leading journalists
Already have an account? sign in
Join our new commenting forum
Join thought-provoking conversations, follow other Independent readers and see their replies