Former Tory justice minister says he was told to stop asking how much drugs prohibition actually costs
Crispin Blunt said the Tories should now look at drugs legalisation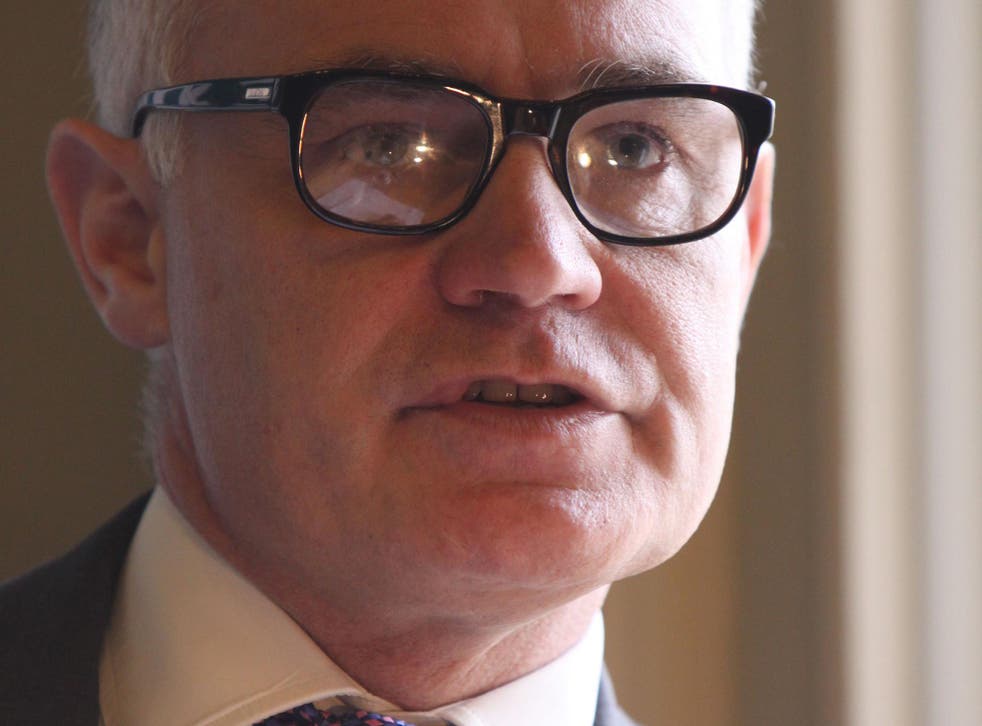 A former Conservative justice minister has revealed that he was discouraged from asking difficult questions about drugs policy – for fear that looking at evidence could "unpick" the status quo.
Crispin Blunt, who was in charge of prisons and probations at the Ministry of Justice from 2010 until 2012, said he was told during ministerial discussions that it would politically unwise to ask how much the prohibition of drugs was costing the UK prison system.
"It always had occurred to me that drugs misuse was obviously a major driver of demand in the criminal justice system," he told a fringe event at the Conservative annual conference in Birmingham.
"When I then asked the department to tell me just how much did drugs cost the criminal justice system, remarkably, answer came there none.
"In a ministerial discussion I was told that it might be singularly unpolitic to pose this question because it might unpick the Government's entire drugs strategy and any suggestion that the criminalisation in the UK should be challenged would then begin an exercise of unpicking drugs law and sending the wrong message."
Mr Blunt also revealed how he was forced to ask his Labour opposite number – Bob Ainsworth – to submit written parliamentary questions about drugs to him through Parliament in the hope that officials would then answer them.
"I got him to table the questions to me or to the Ministry of Justice to see if the department would then come up with the answers to a formal parliamentary question. That didn't work either and we couldn't actually get answers on it," he told the event, which was hosted by the free market think-tank Adam Smith Institute.
The MP, who now chairs the Foreign Affairs Select Committee, said policy on drugs had "ceased to be based on the evidence" and that "a remarkable number of other public policy makers who've been in charge in policy in this area" had come to support decriminalisation, legalisation, or other fundamental change.
Mr Blunt suggested that the Conservatives should use their poll lead and the perceived long-term chaos in the Labour party to put forward ideas on drugs policy that might be controversial.
World's 10 deadliest street drugs

Show all 10
"It is time to start thinking about this. The Conservative party, I think, can be reasonably confident that there are at least one or two general elections down the line where we can be reasonably comfortable of being entrusted with the government of this country," he told the meeting.
"It is now a moment to face down public clamour in the more vocal parts of some of the tabloid press and do some serious thinking which is happening in the rest of the world about how we produce a joined-up policy on drugs.
"Medical marijuana is obviously the first out of the blocks on this but it should be followed by a proper examination of all the other drugs of all classes – so we can actually get to an intelligent place where we can put public health first and don't look at this through a criminal justice lens."
Mr Blunt has previously called for medical marijuana to be considered as an option in the UK, as it has been widely in many states in the US and other countries.
In a debate over the Psychoactive Substances Bill earlier this year the MP revealed that he had used the legal drug poppers, that the bill was at that time seeking the ban. Though the Government passed the bill, it ultimately provided an exception for poppers.
Other high-profile politicians have previously supported drugs law reform – but their enthusiasm usually occurs after they are in office or fades once they have achieved it. Most notably, David Cameron previously supported changes to drug laws but made no moves towards them while he was Prime Minister.
Register for free to continue reading
Registration is a free and easy way to support our truly independent journalism
By registering, you will also enjoy limited access to Premium articles, exclusive newsletters, commenting, and virtual events with our leading journalists
Already have an account? sign in
Join our new commenting forum
Join thought-provoking conversations, follow other Independent readers and see their replies