John Whittingdale accused of political interference in National Portrait Gallery appointment
Culture Secretary orders rerun of selection process for a new trustee after the five candidates he had endorsed - including three Tory donors and one former minister - failed to make the shortlist
Oliver Wright
Political Editor
Sunday 24 April 2016 17:47 Comments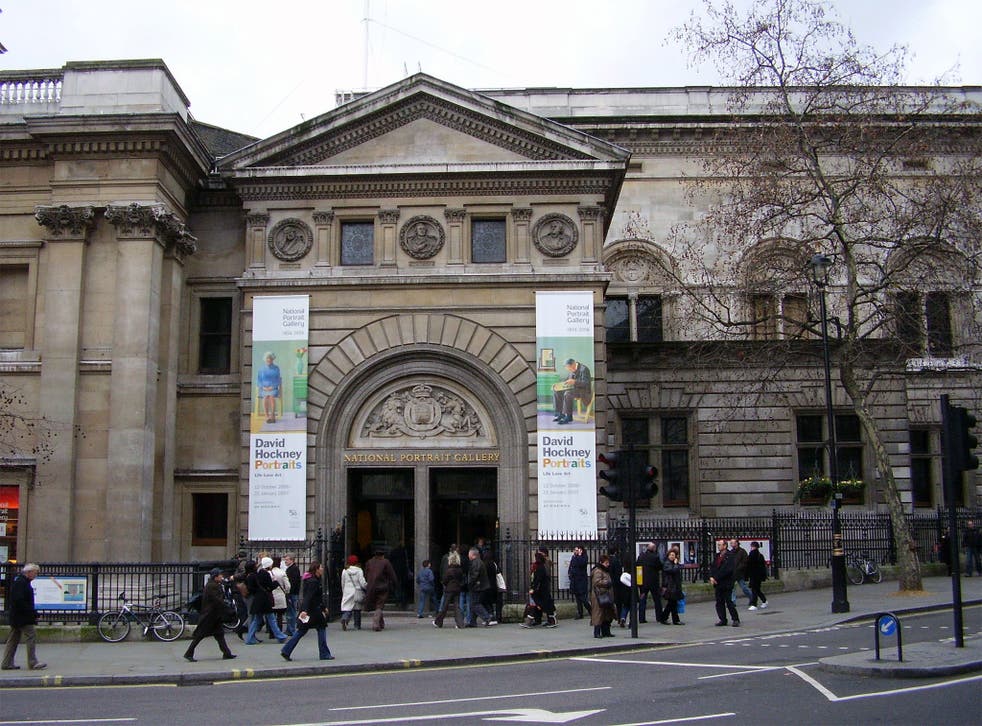 The Culture Secretary John Whittingdale has been accused of political interference in the appointment of a new director of one Britain's preeminent arts organisations.
Mr Whittingdale ordered a rerun of the official selection process for a new trustee at the National Portrait Gallery after all the five candidates he had endorsed failed to make it to the shortlist. The Sunday Times reported that three of them were Tory donors or supporters and one was a former Conservative minister.
The revelation emerged in a leaked letter written by Sir David Normington, a former civil servant who was until the end of last month responsible for ensuring public posts are awarded on merit.
In the letter, dated January 29, Mr Normington noted that a number of his candidates had "political affiliations" to the Conservative party and warned that "political act­ivity" should not "give them preferential consideration".
Mr Normington also dismissed the minister's written complaint about Sarah Anderson, who oversaw the first selection panel.
He praised Ms Anderson for helping to persuade other women to join public boards and warned Mr Whittingdale: "That contribution is at risk if your complaint, which I do not believe is supported by the facts, is allowed to stand."
The vacancy on the board of the National Portrait Gallery attracted 54 applicants. Other trustees include Andrew Roberts, the historian and Stephan Shakespeare, founder of the YouGov market research firm.
UK news in pictures

Show all 50
In his letter, Mr Normington said the Culture Secretary was wrong to accuse Ms Anderson of failing to tell the rest of the appointments panel that he "had five ­candidates who [he] considered to be particularly strong".
Mr Normington said they did not make the shortlist because the panel "believed there were stronger candidates in the field".
The panel made a unanimous decision that a majority subsequently backed even after they were asked to reconsider.
Although Ms Anderson offered to reconvene the panel to hold a third discussion, Mr Whittingdale scrapped it and requested a new one with an alternative to Ms Anderson in the chair. Mr Normington said he had "reluctantly agreed".
The Culture Secretary will pick the winner from those who make it through the interview stage.
Mr Normington is an outspoken critic of new proposals that would give ministers a greater say over a wide range of public appointments.
Mr Normington argues it will make it easier for ministers to appoint their own candidates and could reduce diversity
The Department for Culture, Media and Sport said: "Any suggestion of political intervention in public appointments is nonsense. The process is only being rerun in this case because the department believes the code was breached, leaving no choice but to make a formal complaint . . . Appointments are made based on the best person for the job."
Register for free to continue reading
Registration is a free and easy way to support our truly independent journalism
By registering, you will also enjoy limited access to Premium articles, exclusive newsletters, commenting, and virtual events with our leading journalists
Already have an account? sign in
Join our new commenting forum
Join thought-provoking conversations, follow other Independent readers and see their replies