Cuts to youth services 'will lead to poverty and crime,' say unions
Fears of developing crisis as youth worker numbers and clubs are slashed, and the young are left hanging about on street corners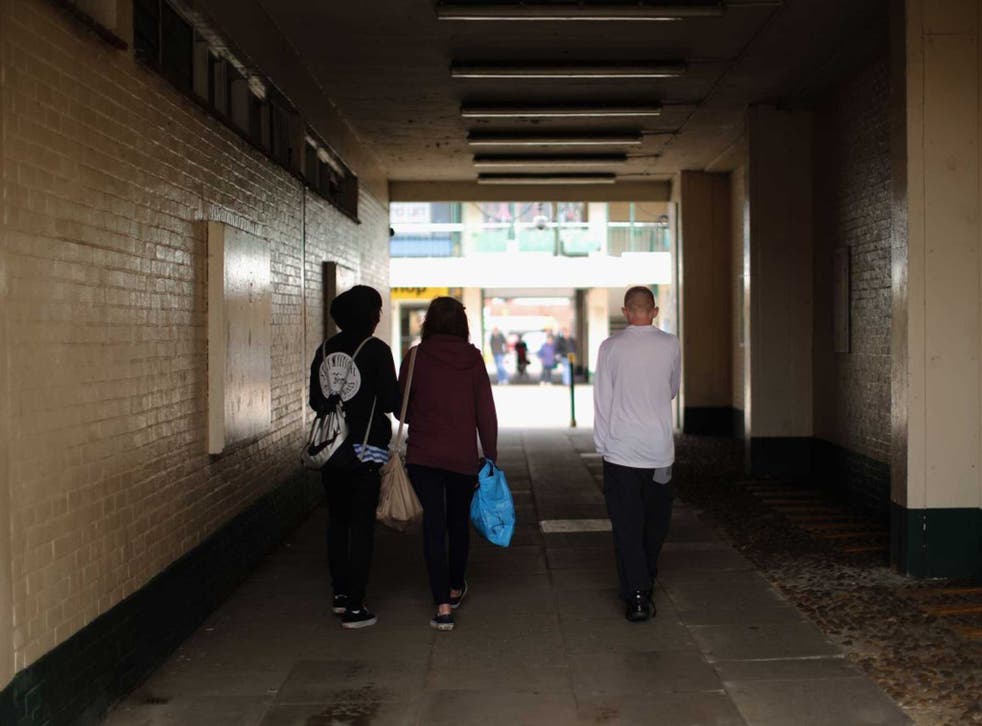 Union leaders have warned of increased poverty, crime and unemployment for a generation of young people as coalition cuts devastate council budgets reserved for running youth services.
Local authorities axed more than 2,000 jobs and around 350 youth centres in 2012-14, according to a detailed analysis of 168 replies by local authorities to Freedom of Information requests. Nearly three-quarters of the councils admitted they had cut youth service spending, such as Warwickshire, where youth service spending was down 56 per cent to £1.1m.
Youth workers up and down the country are concerned that many young people have been left hanging about on street corners, rather than having youth centres where they can learn new skills and channel their energies into projects, such as forming bands. The cuts disproportionately hurt those from poorer backgrounds, as a youth officer can help with career advice and guide them to apprenticeships.
Around 41,000 youth service places have been lost in just two years, according to the figures. The Audit Commission has previously estimated that a young person lost to the criminal justice system costs the taxpayer more than £200,000 a year by the age of 16, against £50,000 for those given support, such as sport and leisure activities.
In a survey of Unison members working in youth services, nearly nine out of 10 said they thought these and wider austerity cuts were causing higher youth unemployment. One respondent warned that more young people could die from mental-health issues if there are few youth workers around to help them.
Mike Short, Unison's senior national officer for local government, said this weekend that "a generation will definitely struggle to play their part in society", ahead of this week's publication of the report on the findings, The Damage. This demands legislation to ensure every local authority provides some form of youth service, adding that a "crisis is developing".
Mr Short warned that cuts in 2014-16 will be "twice as bad again as there's no slack left in the system". More than 30 youth clubs in Staffordshire, for example, could close with the loss of more than 400 jobs as the council tries to save £2.8m this financial year.
A youth and community worker in Shropshire said that two or three years ago there were about 30 youth and community workers against around 10 full-time officers today.
The source insisted that youth centres remain popular, with around 40 to 50 attending every evening. Some politicians claim today's young people are not interested in the clubs.
"Hundreds of thousands of people in the 13- to 19-year-old age group are being quite ruthlessly denied access to a service," said Bernard Davies of the In Defence of Youth Work campaign. "Kids are left drifting – at youth clubs they can discover talents."
Sue Atkins, of Youth Association South Yorkshire, said that rather than being helped, many young people were being stigmatised and "picked up for anti-social behaviour".
Anne Marron, who teaches on the community and youth-work services course at Durham University, said the lack of resources was part of a wider "demonisation" of children.
Communities minister Stephen Williams said last night: "It is for councils to decide how best to meet local needs."
Join our new commenting forum
Join thought-provoking conversations, follow other Independent readers and see their replies