Damian Green to stand in for Theresa May at PMQs amid extreme pornography investigation
First Secretary of State is also being investigated over claims, which he has denied, that he made inappropriate advances to a young Tory activist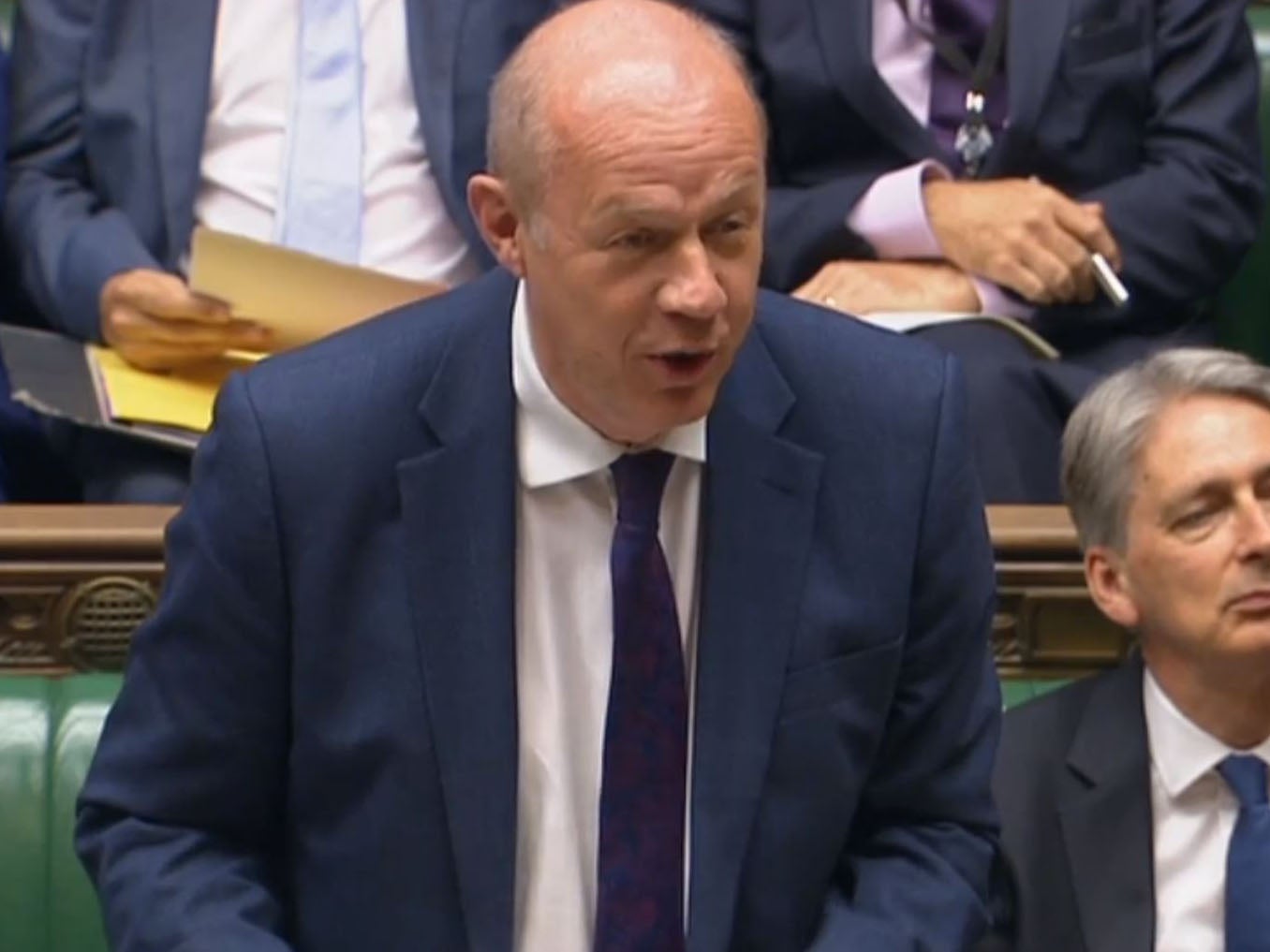 Damian Green will stand in for Theresa May at Prime Minister's Questions in the Commons, despite damaging allegations that extreme pornography was found on his office computer. The First Secretary of State is also being investigated over claims that he made inappropriate advances to a young Conservative party activist.
Nevertheless, with the inquiry "ongoing" – and with Ms May on a three-day visit to the Middle East – Mr Green will deputise at the most high-profile occasion of the Parliamentary week.
The appearance, on Wednesday, comes just days before the fate of one of the Prime Minister's few close friends and colleagues in the Cabinet is expected to be decided.
Her spokesman defended the decision, saying: "The inquiry procedure is ongoing. Once it has concluded, it will report back and the findings will be made public. Damian Green is the First Secretary of State and you would expect him to fill in for the Prime Minister at PMQs."
Asked if the appearance would "demean the office", he replied: "There is an investigation that is ongoing, I'm not going to pre-empt that."
Mr Green has largely kept a low profile since the controversy broke, although he spoke at the Democratic Unionist Party's annual conference last weekend.
In early November, Tory activist Kate Maltby claimed he had touched her knee in 2015 and, one year later, sent her a suggestive text message. Earlier this month he described the claims as "untrue [and] deeply hurtful".
Allegations then surfaced that pornography of an "extreme" nature had been found on Mr Green's computer after a police raid in 2008.
He is being investigated by Sue Gray, the Cabinet Office's head of propriety and ethics, a probe that was expected to conclude this week.
Ms May is desperate not to lose Mr Green, having recently been forced to sack both Priti Patel, her International Development Secretary, and Michael Fallon, her Defence Secretary.
As well as being a friend over four decades, he sits on around 20 cabinet committees, most of which he leads, making him a key player in determining Brexit strategy.
However, the pressure has mounted after Mr Green appeared to retreat from his previous outright denial about extreme pornography being found on his computer.
After the former Metropolitan Commissioner, Sir Paul Stephenson, said he was informed that detectives had found such material, Mr Green issued a second statement in which he appeared to concede that porn had been found – but denying that he had downloaded it, or viewed it. In the statement, issued last week, he said: "As I have said throughout, I did not put or view pornography on the computers taken from my office."
The Prime Minister has also come under fire after Downing Street suggested the report into Mr Green's conduct might never be published. Asked if the report would be published, when completed, the spokesman replied: "I said the findings would be made public."
Join our commenting forum
Join thought-provoking conversations, follow other Independent readers and see their replies