Labour's Dan Jarvis urges leaders of 'all parties' to ditch tactical politics or risk decade of decline after Brexit
Exclusive: The senior MP says politicians must focus on 'common values and collective risk' to get the best from EU withdrawal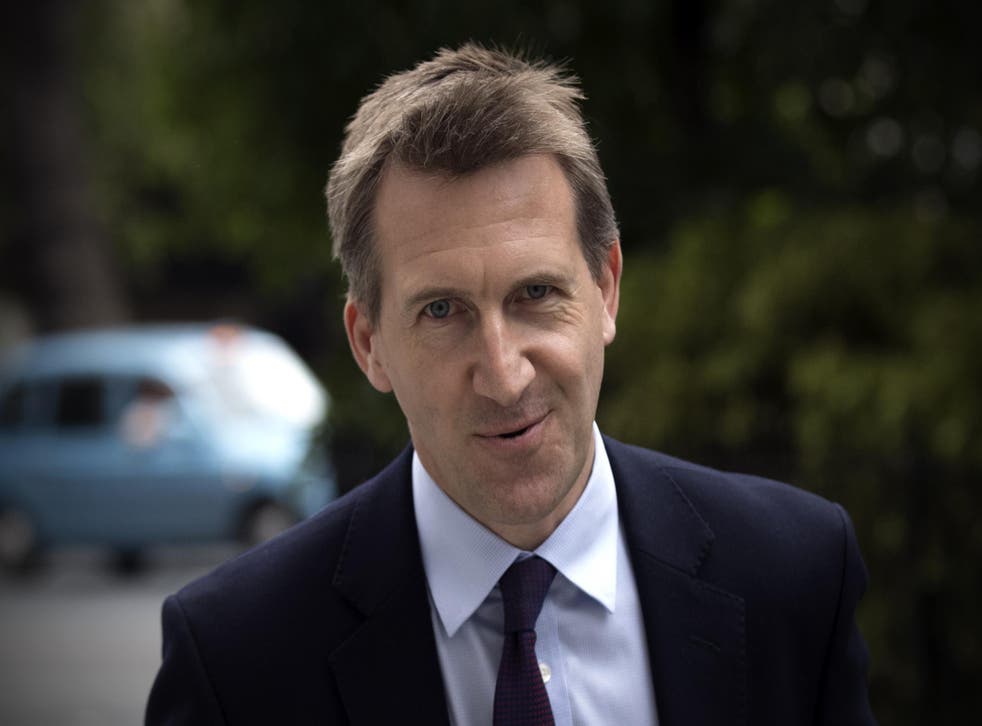 Prominent Labour MP Dan Jarvis has urged leaders from "all parties" to ditch damaging tactical politics if they want to avoid trashing the UK's international standing after Brexit.
Writing exclusively for The Independent, Mr Jarvis said that if Westminster parties, including his own, do not work to enhance Britain's overseas reputation, they risk condemning the UK to a decade of "ill-considered decline".
His article focuses on Theresa May's government, but in some quarters will be read as a veiled swipe at Labour leader Jeremy Corbyn too.
Mr Jarvis, himself tipped as a future Labour leader, praised the "strategic" approach of former prime minister Gordon Brown, a figure Mr Corbyn has distanced himself from.
The Barnsley Central MP then goes on to say: "As we negotiate our departure from the EU, politicians from all parties need to bring an end to a decade of tactical politics and demonstrate an ability to think strategically.
"Our leaders must strain every sinew to enhance rather than undermine our international standing.
"Being outside the EU will reduce the UK's ability to act as a bridge between North America and Europe; to mitigate this we need to both maintain our relationship with the rest of the world and complement it through a new one with the EU. Foreign policy is about much more than just immigration and trade. It is also about common values and collective risk."
Brexit Concerns

Show all 26
In contrast, Mr Corbyn has questioned the UK's current approach to collective security, calling for Europe's border with Russia to be demilitarised by Nato, an organisation he has opposed.
Meanwhile, shadow Chancellor John McDonnell used a speech on the economy recently to urge his colleagues to be "positive" about the "enormous opportunities" for Brexit.
Addressing how the Conservatives should approach Brexit, Mr Jarvis wrote: "For too long the UK has drifted, with no clear goal, ambition or strategy.
"May must become a leader in more than name only, end the poor decision making of the Cameron government and prevent further damage to our economy, our influence, and our international reputation. Failure to do so will further mark this decade as one of expedient politics and ill-considered decline."
Register for free to continue reading
Registration is a free and easy way to support our truly independent journalism
By registering, you will also enjoy limited access to Premium articles, exclusive newsletters, commenting, and virtual events with our leading journalists
Already have an account? sign in
Join our new commenting forum
Join thought-provoking conversations, follow other Independent readers and see their replies