Data Bill 'will wipe out privacy at a stroke'
Fears that use of personal notes may see widespread release of sensitive records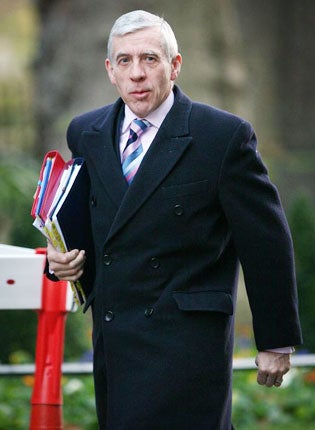 Sweeping new laws to allow ministers to release the private details of millions of people to a string of public bodies or private firms have been condemned as being "open sesame to a vast increase in government power".
Opposition MPs joined human rights campaigners in attacking the new powers, warning that they could lead to the widespread release of medical records and other sensitive data.
As MPs opened debate on the Coroners and Justice Bill, Conservatives and Liberal Democrats branded the plans an unacceptable extension of the state, while the all-party Commons Justice Committee called for greater safeguards to protect the public against the sharing of information.
Genewatch, a genetic technology pressure group, warned that proposed data-sharing powers could ultimately open the door to the creation of a national DNA database linked to medical records. It said the Bill could allow DNA samples taken for medical reasons to be released alongside people's medical records. Dr Helen Wallace, the group's director, said it would "wipe out the personal privacy of everyone in Britain at a single stroke".
Under the proposals, ministers will be able to draw up new information-sharing orders that would allow them to release private data – such as tax returns, personal details or medical records – to any public or private body.
Orders would have to be vetted by the Information Commissioner, the official freedom of information watchdog, and approved by Parliament.
Jack Straw, the Justice Secretary, insisted yesterday that sharing data between government departments would reduce the burdens on taxpayers and businesses.
But Dominic Grieve, the shadow Justice Secretary, said the plans would "drive a coach and horses through the traditional relationship between the state and individuals" to serve a "nebulous case of public good". He warned that the Bill would allow ministers to share medical records with organisations that had no link to people's health.
Mr Grieve said that clauses "tucked away" at the back of the Bill would give ministers "carte blanche to expand data sharing between officials across Whitehall, with local authorities and even with companies in the private sector". He added: "This should be done with great caution and should not be open sesame to a vast increase in government power."
David Howarth, the Liberal Democrat justice spokesman, said the data-sharing proposals were "outrageous". He said: "These provisions will allow all the restriction on data sharing in the ID Cards Act to be overridden and drive a coach and horses through all other restrictions on medical and DNA records. These plans are not confined to government departments and other public authorities. They would allow unlimited data sharing between private sector organisations and government and the private sector, whether in this country or abroad."
Ministers insist that tough safeguards would prevent the misuse of data. The Information Commissioner would have to investigate any proposed data sharing, which must then be approved by MPs and peers. But members of the Justice Committee called on ministers to increase the safeguards in the Bill.
Mr Straw said that data sharing powers could help relieve the burden on bereaved families who were forced to notify a string of public bodies when a relative died. He said: "Responsible data sharing between the relevant agencies would reduce the number of people who need to be notified of a death, thereby helping to relieve distress."
Join our commenting forum
Join thought-provoking conversations, follow other Independent readers and see their replies