Labour Party could be heading for '15 years in the wilderness' if Ed Miliband fails to win general election in 2015
As Labour grandee stands down, he says Miliband 'will win' in 2015 – but signals the cost of defeat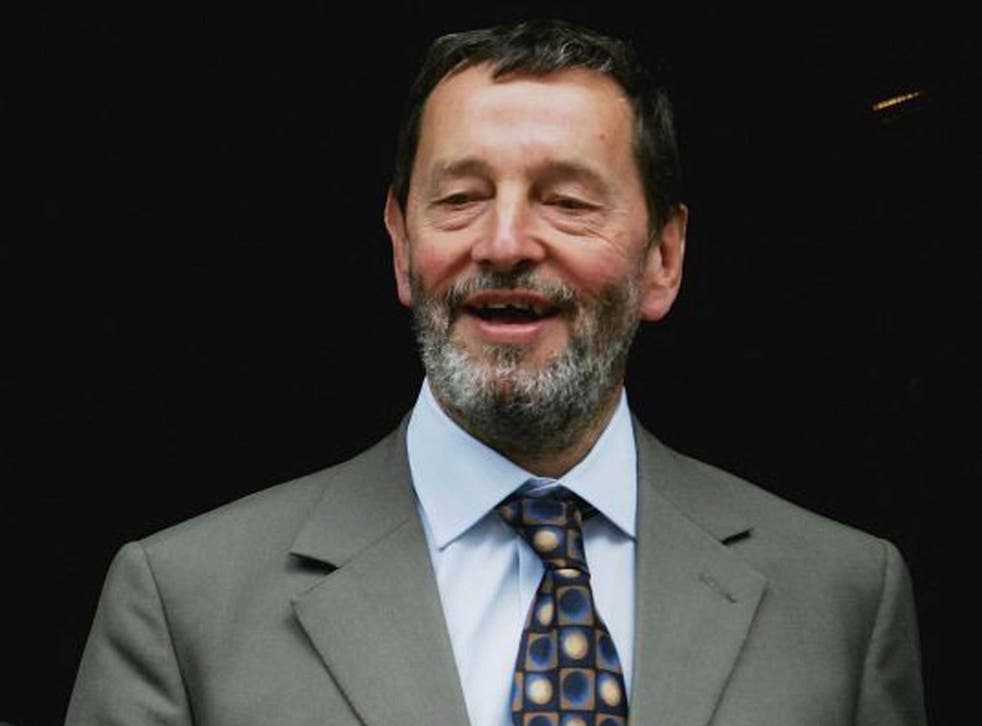 Pressure on Ed Miliband was heightened yesterday when one of his party's senior figures warned that Labour risks 15 years in the political wilderness if it does not win the next election.
David Blunkett, the former home secretary and education secretary, said he believed the Labour leader will lead his party to victory next May, but added that defeat would put them out of power until 2030.
The grim assessment from Mr Blunkett, as he announced he will stand down as an MP for Sheffield Brightside at the next election, will add to the concern among Labour MPs and activists that Mr Miliband is not doing enough to convince people he can win. The Labour leader painted himself as the underdog last week, admitting that the odds were moving against him.
In an interview with Radio 4, Mr Blunkett said: "I think we would be in the wilderness for as much as 15 years because all the changes that the Conservative majority government would bring in would actually not be about fairness or equity or even sharing power, it would be about excluding the Labour Party."
Mr Blunkett also said a Tory government will push on with boundary changes, amounting to a loss for Labour of 20 to 30 seats; changes to funding arrangements that would disadvantage the party; as well as "packing quangos and public agencies with their own people".
The former minister insisted he supported Mr Miliband, saying: "Ed Miliband will lead us to victory, I believe he can and I believe he will."
Even critics of Mr Miliband from inside his own party are not yet contemplating deposing him, because there is no obvious successor.
A disgruntled shadow minister who wanted Mr Miliband to step down after last month's disappointing local election results warned that, as things stand, "there's no point in regicide if you haven't got a king in waiting".
A spokesman for Mr Miliband said: "What Ed Miliband set out to do three and a half years ago is something which no opposition has done since 1979, which is to win power back after one term ... he knows he is in a tough fight but we are in a place where we can win and we are absolutely determined that we will win ... for the sake of the country."
Mr Blunkett, 67, twice resigned from Cabinet posts under Tony Blair but told local party members that standing down as MP was "by far the most difficult political decision I have ever made".
Meanwhile, Mr Blunkett is calling on universities to look at a student's involvement with charity work before deciding whether to give them a place.
He has chaired an inquiry into charitable giving which recommends that Ucas, the Universities and Colleges Admissions Service, should include a section on its application forms for would-be students to give details of their involvement in fundraising and volunteering.
"I think that already some universities are beginning to really take seriously ... what youngsters have done in this field," he told The Independent on Sunday.
Mr Blunkett's inquiry found that donations from the under-30s had tailed off during the past three decades – from 8 per cent to 3 per cent of contributions, according to the Charities Aid Foundation, which conducted research for the inquiry, and Bristol University.
Faint praise
David Blunkett on Radio 4, 21 June: "He [Miliband] is the only man and he is the only man because he is our leader. Nobody is going to challenge him, he is in a unique position, actually because Tony Blair was bedevilled and in the latter days so was Gordon Brown. Ed is free of that."
Lord Mandelson on Newsnight, 18 June: "In my view, he is the leader we have and therefore the leader I support and somebody who I believe is capable of leading the party to victory."
John Prescott, on Miliband holding up The Sun, 16 June: "No doubt advisers give advice but you can't keep blaming advisers. At the end of the day a leader must make a judgement and he will be judged on his judgement. I wouldn't have done it."
Ed Balls on the Labour leader's Budget response, 19 March: "It was a difficult speech for Ed Miliband."
Tony Blair, 14 June 2011: "I'm content to give Ed my 100 per cent full support."
Neil Kinnock, 23 May 2010: "Tony Blair is a method actor and there is no thespian in Ed Miliband, so it's that much more natural ... so it is not the Blair thing, it is just Ed, you know."
Join our new commenting forum
Join thought-provoking conversations, follow other Independent readers and see their replies