David Cameron accused of being 'chicken' after he pulls out of video debate
Other party leaders hit out at his Bite the Ballot non-appearance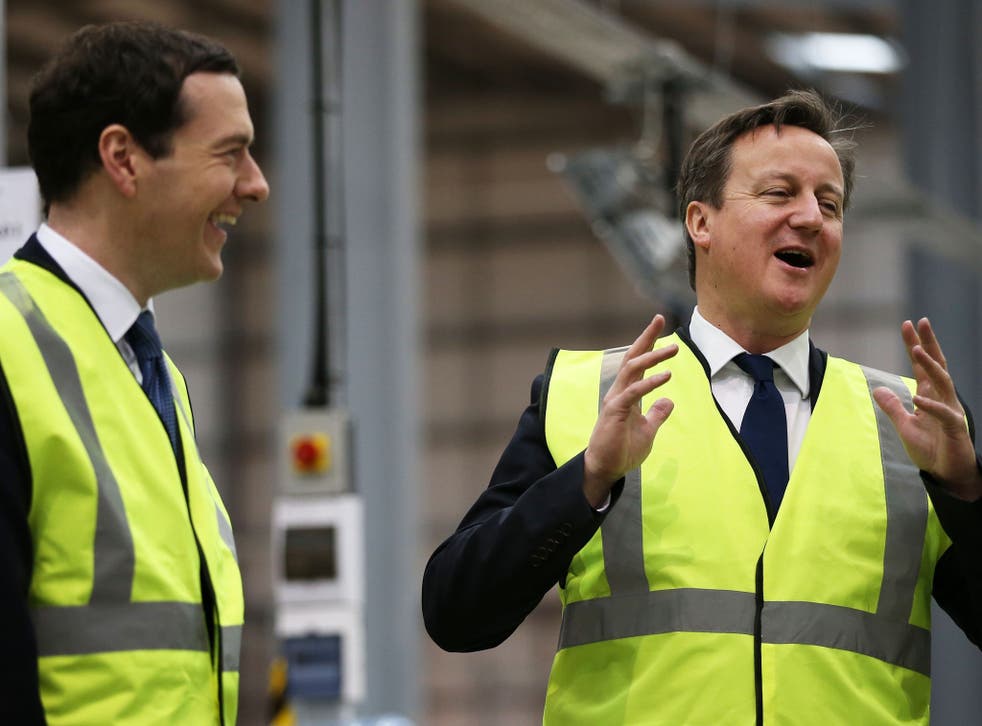 David Cameron has been branded "chicken" after refusing to take part in a video debate aimed at young voters - because he could not find the time before the general election.
Downing Street confirmed he would not appear in an online question-and-answer session with first-time voters, although the other main leaders have all already taken part and he has previously praised the initiative.
The decision comes less than 24 hours after Mr Cameron signalled that he would not appear in televised election debates between the leaders unless the broadcasters altered their planned format. The chances of the televised clashes taking place now appear to be fading.
Labour leader Ed Miliband, the Liberal Democrat leader Nick Clegg, Ukip's Nigel Farage and the Green Party's Natalie Bennett have participated in Leaders Live events. The sessions, which are broadcast on YouTube, are designed to boost first-time voters' interest in politics and encourage them to vote in the general election.
The organisers, Bite The Ballot, claimed Mr Cameron had pulled out "of the event despite previously indicating that he would take part". They tweeted: "Clearly doesn't care about young people."
Senior Conservative sources insisted he had not "pulled out" because the party had never given a firm commitment that he would appear. They explained that there were "no dates that would work" - even though there are 118 days until the 7 May election.
Mike Sani, the co-founder of Bite the Ballot, told the Independent that Downing Street had been in contact over the Prime Minister's potential appearance since last March.
He said the organisation had just received an email saying he could not take part in the second week of February as planned because it clashed with a European Union summit and it would not be possible to find a date after that.
He said: "Is the Prime Minister saying he can't devote an hour across the next 118 days to a demographic made up of 5.9m voters?"
Rival leaders mocked Mr Cameron over his failure to submit to young voters' questions.
Experts' predictions for the general election

Show all 10
Mr Miliband said: "Any fair-minded person will conclude David Cameron is running scared - of his record and the British people."
Mr Farage tweeted: "First Cameron chickens out of TV debates, then ducks Bite The Ballot. Will he speak to the British public or is he in hiding?"
A Number 10 spokesman said: "It's not true to say he's pulled out and we've raised this with the Bite the Ballot team. We have been trying to make it work logistically. We have never given them a categorical yes that he's going to take part. It is not an accurate reflection of our position to say he's pulled out."
Join our new commenting forum
Join thought-provoking conversations, follow other Independent readers and see their replies