David Cameron accused of 'ill-judged' attacks on Iraq war crime investigators
Exclusive: Letter from human rights organisations warns PM's dismissal of claims 'damages important ongoing work'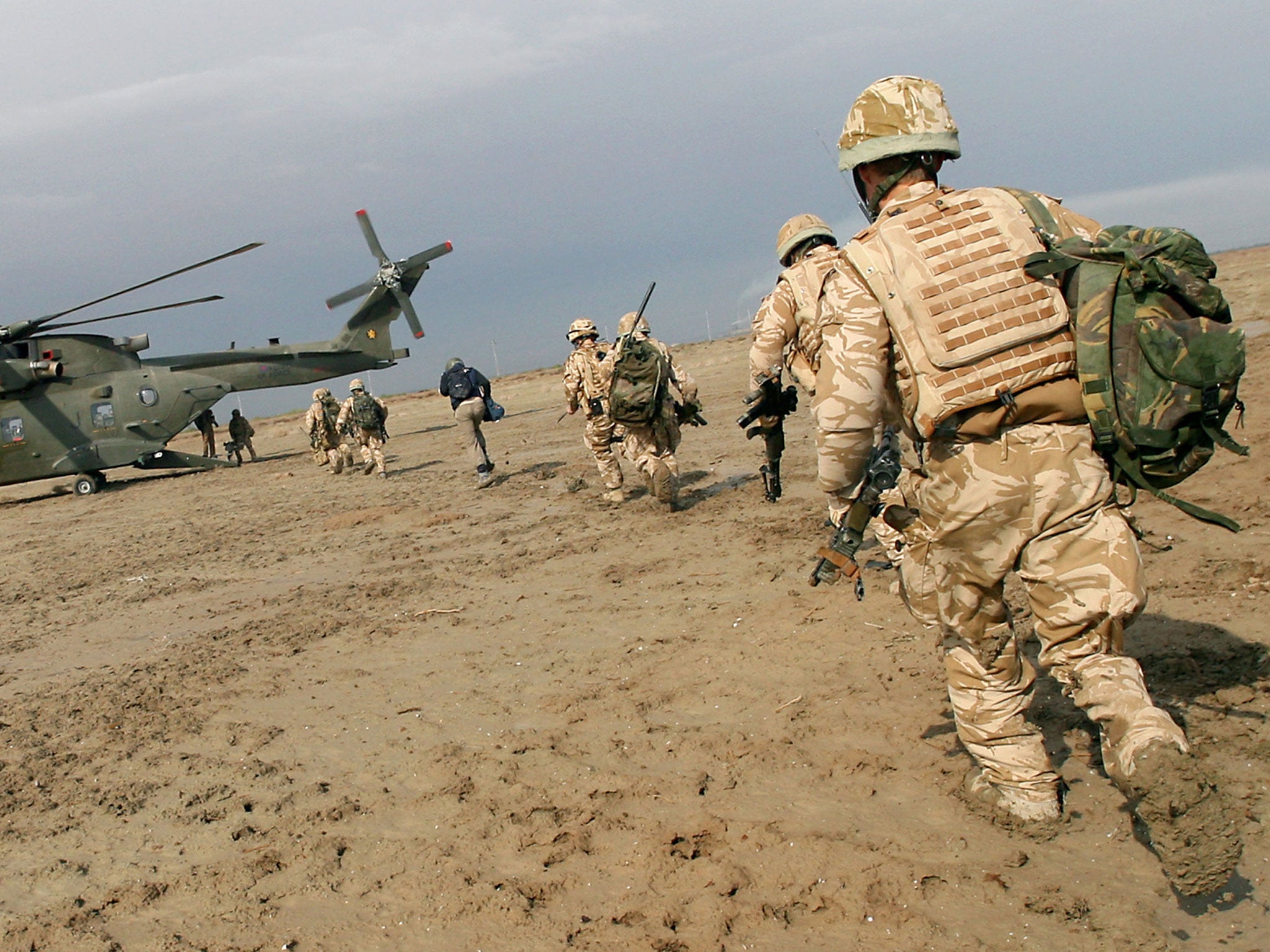 The Prime Minister and Defence Secretary have been accused of making "ill-judged" attacks on Iraq war crimes investigators.
In a letter to David Cameron, signed by seven human rights organisations, he is warned that his dismissal of claims against British forces is "damaging to the important ongoing work of the Iraq Historical Allegations Team (Ihat)".
In recent weeks, the Defence Secretary, Michael Fallon, has condemned "ambulance chasing" lawyers, while Mr Cameron claimed that there is "an industry trying to profit from spurious claims lodged against our brave servicemen and women who fought in Iraq".
In the letter, sent on Wednesday, the human rights groups described his comments as "ill-judged and inappropriate". The concerns are being raised by organisations ranging from Human Rights Watch to the International Commission of Jurists. Other signatories include Freedom from Torture, the International Federation for Human Rights, Legal Action Worldwide, Redress, and Rights Watch UK.
Mr Cameron, says the letter, needs to be aware that the "extremely serious" allegations against British forces "require that you, the Ministry of Defence [MoD] and other parts of Government avoid any real or perceived interference with the investigative process". His pledge to protect soldiers from claims "ignores the fact that some very serious crimes involving the UK army in Iraq have been exposed... And it ignores the millions of pounds which the MoD has already paid out in compensation to Iraqi civilians."
The signatories urge the PM "to allow the investigative process to run its course without further interference or any appearance of interference".
Blair sorry over Iraq War
A Downing Street spokesperson declined to respond to a request for comment from The Independent.
There has been mounting criticism of the law firms Leigh Day and Public Interest Lawyers by the Government in recent weeks. This has been prompted by reports in The Independent earlier this month that there will be sufficient evidence to justify charging British soldiers in some cases, according to the head of Ihat.
Join our commenting forum
Join thought-provoking conversations, follow other Independent readers and see their replies