David Cameron and Jeremy Hunt join critics of Nadine Dorries' appearance on 'I'm A Celebrity ... Get Me Out Of Here'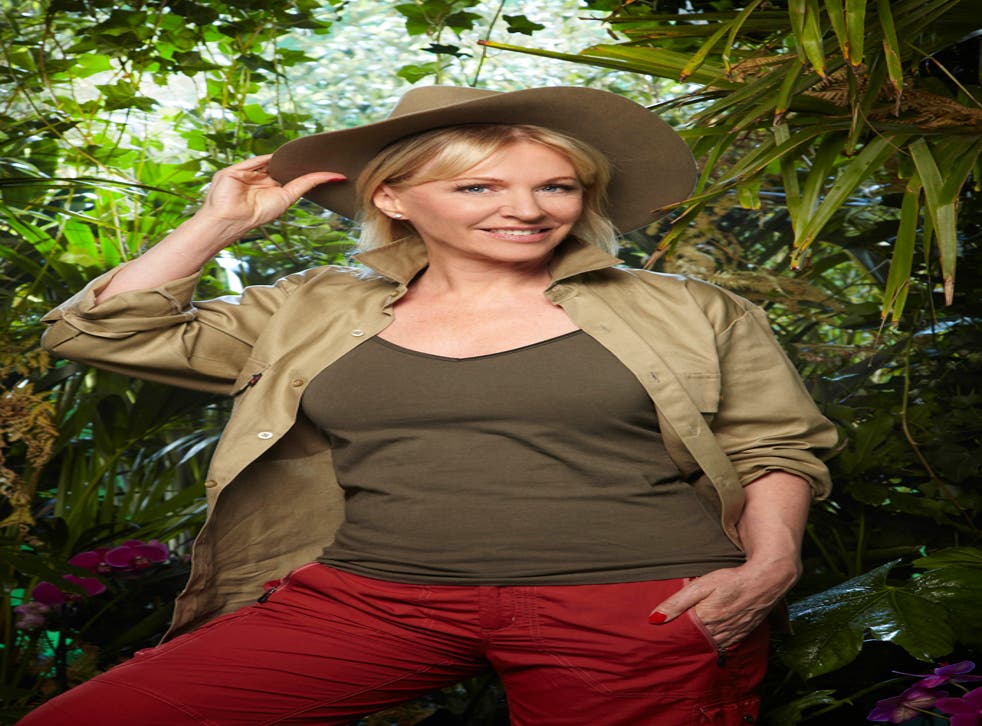 David Cameron today warned Nadine Dorries she should be representing her constituents rather than appearing on I'm A Celebrity... Get Me Out Of Here!
The Prime Minister, who has often clashed with Ms Dorries in the past, said it had been "very sensible" of Chief Whip Sir George Young to withdraw the Conservative whip from the Mid-Bedfordshire MP.
Asked whether the whip would be restored after the show, he said: "When she gets back from the jungle she can explain what she's been up to and why."
Speaking on ITV1's This Morning, Mr Cameron admitted he did not know in advance that she was planning to enter the jungle for the programme.
"The Chief Whip made the very sensible decision, saying 'look, you should be either in Parliament or representing your constituents' and so therefore the Conservative whip has been suspended, she's no longer a Conservative MP while this is going on," he said.
"I want Conservative MPs in the House of Commons doing things that the Conservative Party and the country supports - demonstrating how we are going to get on the side of hard-working people, freeze the council tax, help people with their bills, get the economy to recover, that's what we should be doing.
"Obviously Nadine and I have had some run-ins over the years but I think the Chief Whip has done the right thing.
"The Chief Whip took the view and I back this completely that she made a decision to go out and do this programme - that meant she couldn't be in Parliament, she couldn't be representing her constituents and I think people do expect MPs to do either one or two of those things."
He dismissed suggestions that Ms Dorries had been treated more harshly than ex-chief whip Andrew Mitchell, who was able to cling on to his job for weeks before finally deciding to resign over his rant at Downing Street police officers.
"I think the two cases are quite different. If you are in the Australian jungle you can't really be representing your constituents either in Bedfordshire or Parliament," he said.
Ms Dorries, who is unaware of the furore over her appearance because contestants are not allowed any communication with the outside world, is facing a potential investigation by the Parliamentary Standards Commissioner John Lyon.
The commissioner is considering a complaint about the MP and will decide in the coming days whether it warrants a full investigation.
Separately, her constituency Conservative Association is planning a special members' meeting to discuss her future.
Health Secretary Jeremy Hunt joined criticism of her today, telling Daybreak: "I think we would rather have her in the House of Commons to be honest."
Told that some believed it was a good move for her, he added: "Well I don't agree. A lot of people are very worried about it. And I think we want MPs where they should be, voting in the House of Commons."
Totnes MP Sarah Wollaston said Ms Dorries should resign her seat if she wanted to be a celebrity and should hand her appearance fee - reported to be around £40,000 - to the taxpayer, while Lichfield's Michael Fabricant said she had "let down her colleagues and her constituency".
Announcing her suspension, the Conservative Party cited concerns that she would not be doing parliamentary and constituency work while camping out in the Australian jungle.
But the withdrawal of the whip was denounced as "loony" by former Conservative minister Ann Widdecombe, who said it could backfire on the party if the MP proves a hit with millions of viewers.
"If Nadine does get it right out there, they have got themselves into a very silly situation," said Miss Widdecombe, who has herself found new popularity through reality TV since leaving Parliament.
There was some speculation in Westminster that Ms Dorries, who entered Parliament in 2005 and has been one of Mr Cameron's most prominent critics on the Tory backbenches, may defect to the UK Independence Party on her emergence from the jungle.
During the series she and other contestants will face a series of stomach-churning challenges, including close encounters with creepy-crawlies and rats and "bushtucker trial" meals which have in the past featured bugs, crocodile penis and kangaroo testicles.
PA
Join our new commenting forum
Join thought-provoking conversations, follow other Independent readers and see their replies