David Cameron announces 20,000 Syrian refugees will be accepted by Britain - after more than 360,000 sign our petition
Announcement follows The Independent's campaign calling on UK to take its fair share of Syrian refugees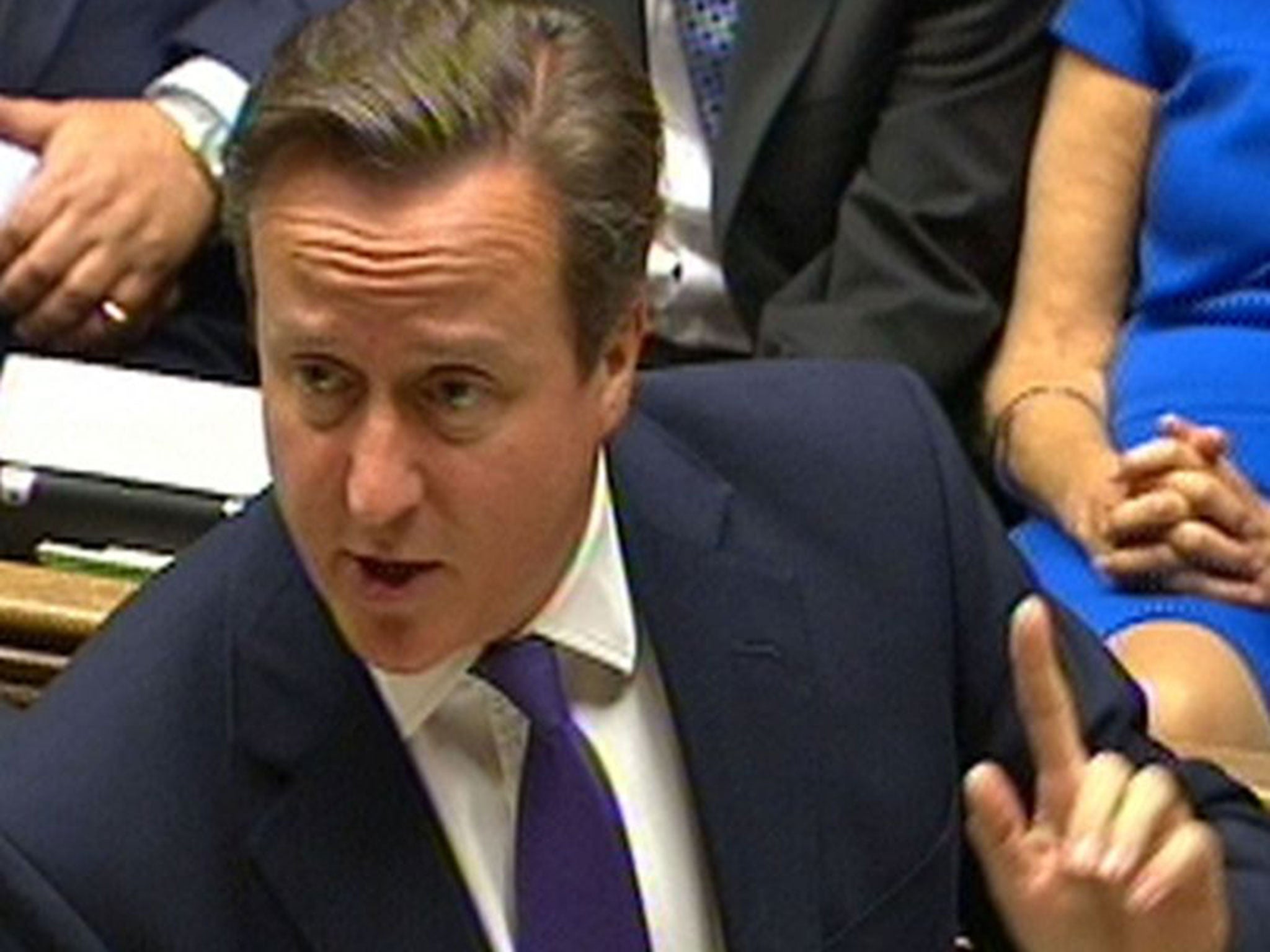 David Cameron has announced that 20,000 Syrian refugees will be welcomed into Britain by 2020, coming after The Independent's campaign calling for the UK to do its fair share was backed by more than 360,000 people.
Telling MPs that Britain would live up to its "moral responsibility," Mr Cameron said the refugee crisis was the "biggest challenge" facing European countries.
He said Britain must use "our head and our heart" to pursue a "comprehensive response" to the crisis.
The announcement signals a significant U-turn in the Government's policy in less than a week. It had previously focused efforts at tackling the humanitarian crisis at source, pledging £1bn of aid to Syrian refugee camps in neighbouring countries such as Lebanon, Jordan and Turkey.
"No European country has come close to this level of support," Mr Cameron told MPs.
However the figure the Prime Minister has agreed to take in pales in comparison to our European neighbours, with Germany welcoming in as many as 15,000 in just one weekend.
The announcement comes after Mr Cameron finally bowed to pressure on Friday to step up Britain's role in alleviating the growing refugee crisis engulfing Europe, but would give no further details than pledging to accept "thousands more" into Britain.
Earlier today Mr Cameron was told by the French President not to "shirk your duties" from standing in solidarity with the rest of Europe to accept Syrian refugees.
"On the issue of refugees, it's true that Britain is not in the Schengen zone and has a certain number of capabilities that are different to Europe. But that doesn't exempt it – and David Cameron has said this himself - from making an effort in terms of solidarity."
"In Calais, these are people who are not looking for asylum in France but to go the UK. Everyone must understand that you can't demand solidarity when there's a problem and shirk your duties when there are solutions."
Join our commenting forum
Join thought-provoking conversations, follow other Independent readers and see their replies