David Cameron: Britain should not shy away from trade with countries facing corruption problems
PM says UK has concentrated too much on trading with Europe, rather than countries in Asia
Ian Johnston
Friday 24 July 2015 01:44 Comments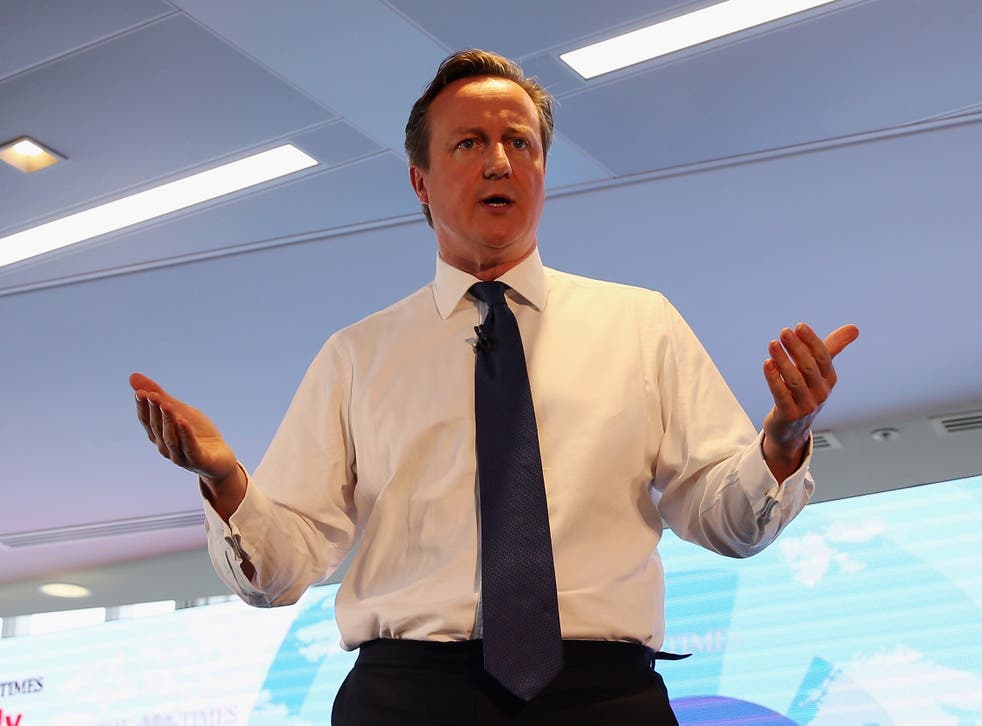 Britain should not shy away from doing business with countries where corruption is a problem, according to David Cameron.
Writing in The Daily Mail ahead of a trade mission to South East Asia, the Prime Minister said the "wind of economic change is blowing east – and not just to China and India".
He argued that Britain had concentrated too much on trading with Europe, rather than countries in Asia.
He wrote that people were wrong to argue that "we should avoid doing business with countries with barriers to trade including corruption".
"Many in South East Asia have led the battle against corruption, which costs the global economy billions of pounds a year," Mr Cameron said.
"Britain is joining them in that fight – I've put the issue at the top of the global agenda.
"Given a level playing field, British businesses can out-compete anyone in the world."
He urged Britain to embrace the spirit of the Age of Discovery "when our great explorers took to the waves to open up trade routes".
"No territory was too far. No opportunity was left untapped. We need to employ some of that Elizabethan endeavour today – to tell the world: 'we've got the supply; you've got the demand; let's do business,'" he wrote.
Mr Cameron said that the UK had "too long" relied on European trade partners despite seeing "the weathervane pointing" to the East.
"We're still selling more to Hungary than to Indonesia – even though Indonesia's population is 25 times bigger," he said. "We still do more trade with Belgium than we do with Indonesia, Malaysia, Singapore and Vietnam combined.
"With some of our neighbours' economies stagnating and markets further afield roaring ahead, we need to change our approach. We need to go to the ends of the earth to sell our wares – to recapture the outward-looking enterprising spirit that made us great.
"I want us to be nothing less than the modern world's most open, trade-minded nation."
Register for free to continue reading
Registration is a free and easy way to support our truly independent journalism
By registering, you will also enjoy limited access to Premium articles, exclusive newsletters, commenting, and virtual events with our leading journalists
Already have an account? sign in
Join our new commenting forum
Join thought-provoking conversations, follow other Independent readers and see their replies