David Cameron brushes Boris Johnson aside over IQ comments
The Prime Minister has asserted that the London mayor was speaking for himself when he commented that some people are not clever enough to be a success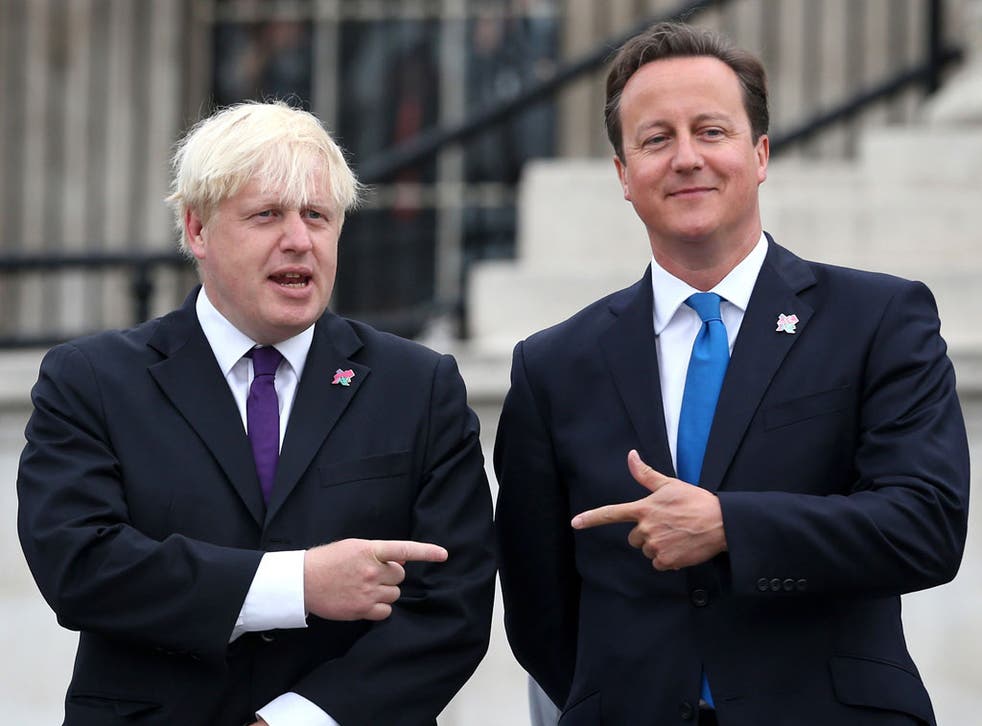 Prime Minister David Cameron has distanced himself from Boris Johnson's suggestion that almost one sixth of the population do not have the necessary intelligence to be successful in life.
Speaking to reporters in Beijing, Mr Cameron did not criticise the London mayor's comments out right, but said Mr Johnson's view was not one that he shared.
"I let Boris speak for himself," the Prime Minister said. "I think is very important that we make sure we do everything so that we maximise people's opportunities to make the most of their talents.
"I believe in equality of opportunity. No one should be held back by not being able to get the training, education and skills that they need."
In a speech in honour of Margaret Thatcher last week, Mr Johnson's argued that greed, inequality and envy were a positive thing for the economy.
The London mayor said he did not believe that economic equality was possible, adding: "Some measure of inequality is essential for the spirit of envy and keeping up with the Joneses that is, like greed, a valuable spur to economic activity."
Mr Johnson triggered a particular furore over his comments that 16 per cent of what he called "our species", has an IQ of less than 85, while that of just 2 per cent is over 130. Given that fact, he said, "the harder you shake the pack, the easier it will be for some cornflakes to get to the top".
He was quickly rebuked by Deputy Prime Minister Nick Clegg, who branded the speech "unpleasant, careless elitism" and accused the mayor of talking about people as if they were a "breed of dogs".
Chancellor George Osborne also said he disagreed with the Mr Johnson's comments.
Join our new commenting forum
Join thought-provoking conversations, follow other Independent readers and see their replies