David Cameron 'delighted' by IMF chief Christine Lagarde's praise of UK economy
Britain was setting an 'eloquent' example in the EU she says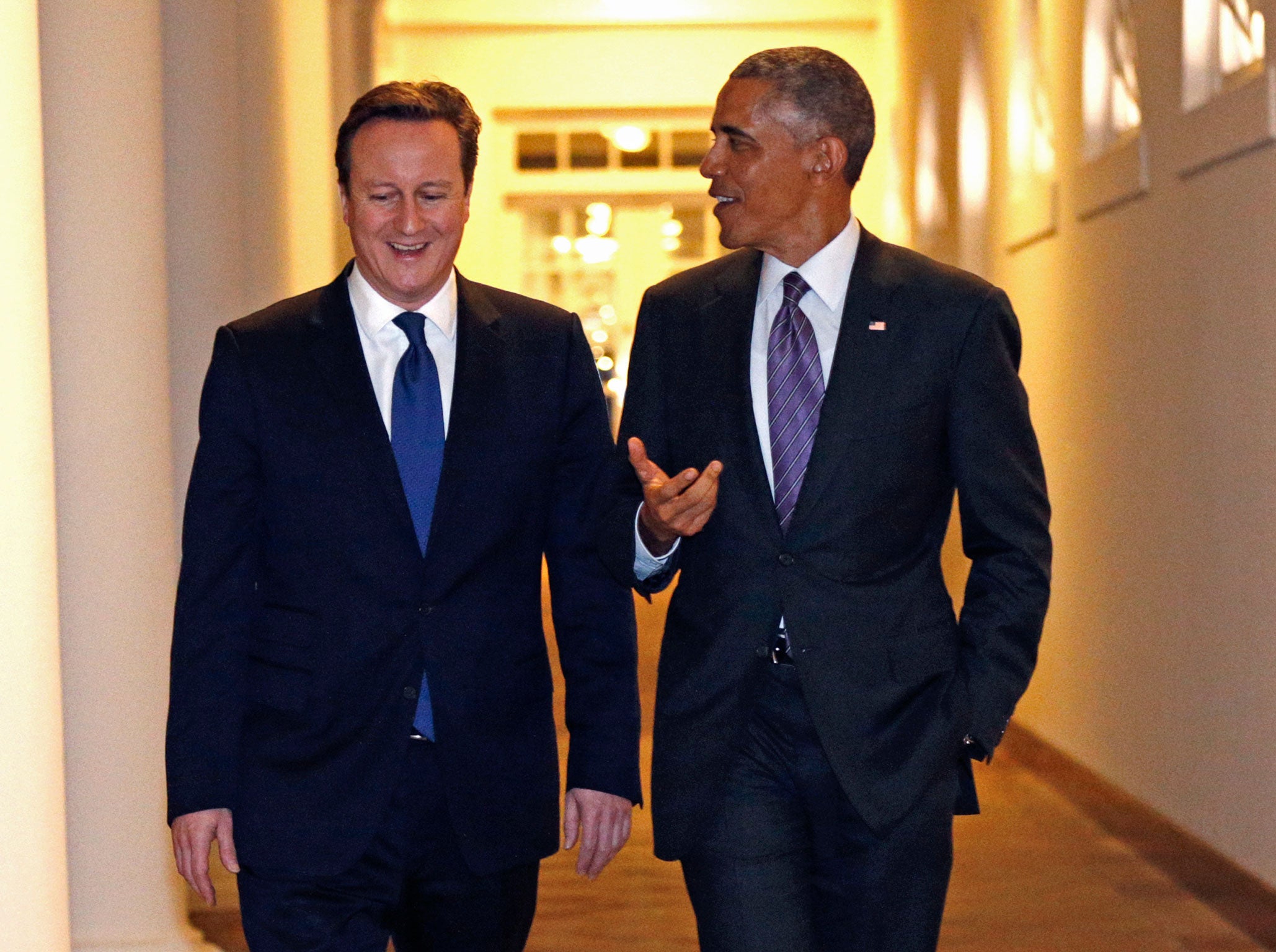 David Cameron is celebrating a major coup after the head of the International Monetary Fund lavished praise on the Government's economic record.
Its director, Christine Lagarde, said Britain was setting an example to the rest of the world.
"The UK is leading in a very eloquent and convincing way in the European Union," she said.
Her comments during a round-table discussion in Washington attended by the Prime Minister represented a remarkable about-by the world's financial watchdog, which just two years ago was fiercely critical of the Coalition's austerity measures.
They also provided a major boost to Mr Cameron as he held talks with President Barack Obama on economic growth and countering the terrorist threat. The two leaders will address a joint press conference at the White House on Friday evening.
The Prime Minister said last night: "I was delighted by what Christine Lagarde said. It's testament to the British economy is growing strongly."
But Ed Balls, the shadow Chancellor, who was also in Washington, said Britain still had "stagnant living standards" and people would be £1,600 a year worse off at the election than in 2010.
Ms Lagarde told the meeting: "A few countries, only a few, are driving growth: one is the USA, where growth is solid, anchored and where we foresee a 2015 that will be also a good year. And the UK where clearly growth is improving, the deficit has been reduced, and where the unemployment is going down.
"Certainly from a global perspective this is exactly the sort of result that we would like to see: more growth, less unemployment, a growth that is more inclusive, that is better shared, and a growth that is also sustainable and more balanced."
Join our commenting forum
Join thought-provoking conversations, follow other Independent readers and see their replies