David Cameron has won battle on gay marriage - but not the war, Tory MPs warn
PM faces battle to push Bill through Lords as rebels begin tabling major amendments
Andrew Grice
Wednesday 06 February 2013 20:55 Comments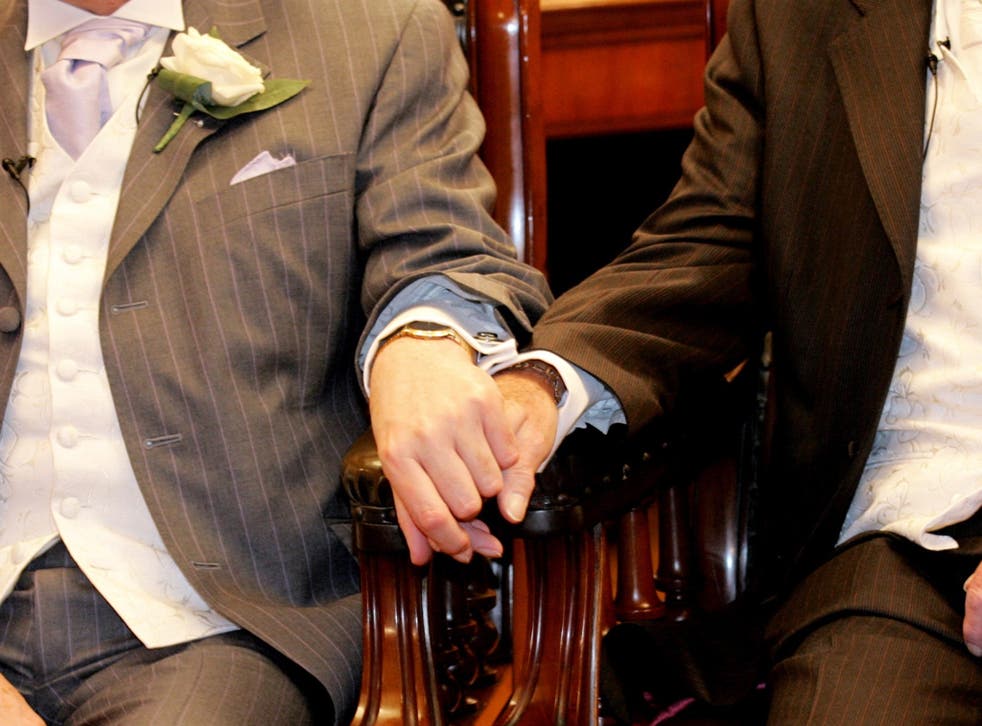 Conservative MPs have warned David Cameron that he had won a battle but not the war on gay marriage as they vowed to seek big changes to the Bill that will legalise it. Ministers are privately nervous the House of Lords will water down the Marriage (Same-Sex Couples) Bill and that a majority of Tory MPs might back key changes sought by peers, which Mr Cameron would then seek to overturn in the Commons. "We are expecting problems in the Lords," one minister admitted.
Tory opponents of the measure said peers would feel emboldened to defeat the Government because more Tory MPs voted against the Bill than supported it when it received a second reading on Tuesday night.
The Bill's next hurdle will be when it is discussed in detail by a committee of MPs. Rebel Tories have already begun tabling a flood of amendments. They will seek further safeguards to prevent churches including the Church of England being forced to carry out gay marriages if a case were taken to the European Court of Human Rights; provision for Parliament to reconsider the issue if the ECHR intervenes; more protection for public sector staff who object to same-sex marriage; and the idea of a "civil union" for both heterosexual and gay couples.
David Burrowes, a leading Tory opponent of the Bill, who will now sit on the committee that will examine it, said he would be "constructive" as he sought amendments but added: "I am in it to win it." He believed three-quarters of the 40 Tory MPs who abstained on Tuesday had major concerns about the measure, and even some of those who supported it did so with "a heavy heart". Mr Burrowes said: "We succeeded in one objective – sending a message very clearly and loudly to the Lords."
Some Cameron critics claimed his authority over his party had been diminished by the rebellion, which saw 127 Tory MPs vote for the Bill and 136 oppose it. But modernisers insisted that, despite the Tory divisions, the legalising of same-sex marriage would enhance Mr Cameron's standing with the public.
Ryan Shorthouse, the director of Bright Blue think tank, said: "We know now that a majority of parliamentarians and the public – as well as younger Conservative MPs and activists – are in favour of legalising same-sex marriage.
"This has been a good week for freedom and for love. Faced with gloomy economic circumstances and deep unease among some members of the party about extending marriage, David Cameron could have quietly dropped this. But he is pressing on, and in the months and years ahead will work to convince sceptics that the Bill will only bring more happiness as well as safeguarding religious belief. As such, many voters will see the Prime Minister as principled, and the Conservatives will be rewarded for this in the long term."
Mr Cameron told the Commons he was "proud" the Government had brought the measure forward. He said: "The great thing about last night's vote is that two gay people who love each other will now be able to get married, and I think that is an important advance. I think we should be promoting marriage, rather than looking at any other way of weakening it."
Coming out against: Lib Dem dissenters
Four of the 56 Liberal Democrat MPs voted against the Bill to legalise gay marriage, despite Nick Clegg's strong support for the measure.
Sarah Teather The former Education minister who is MP for Brent Central, said: "The extra protections offered to same-sex couples are marginal, [but] the potential negatives to society over time may be more considerable."
Gordon Birtwistle The MP for Burnley, said he had consulted with churches in his constituency and found that they agreed with his own inclination to oppose the Bill as it would weaken the institution of marriage.
John Pugh The MP for Southport, said: "It achieves none of its objectives and weakens the link between marriage and the family. As a result it draws [the state] into … debatable judgements and rulings on sexual, personal and religious behaviour."
Sir Alan Beith Former party deputy and MP for Berwick-upon-Tweed, was not available for comment.
Andrew Grice
Register for free to continue reading
Registration is a free and easy way to support our truly independent journalism
By registering, you will also enjoy limited access to Premium articles, exclusive newsletters, commenting, and virtual events with our leading journalists
Already have an account? sign in
Join our new commenting forum
Join thought-provoking conversations, follow other Independent readers and see their replies