David Cameron must crusade against inequality to prevent 'existential crisis' in UK, warns child poverty watchdog
Report warns Prime Minister he will not deliver his post-election pledge to create One Nation without concerted drive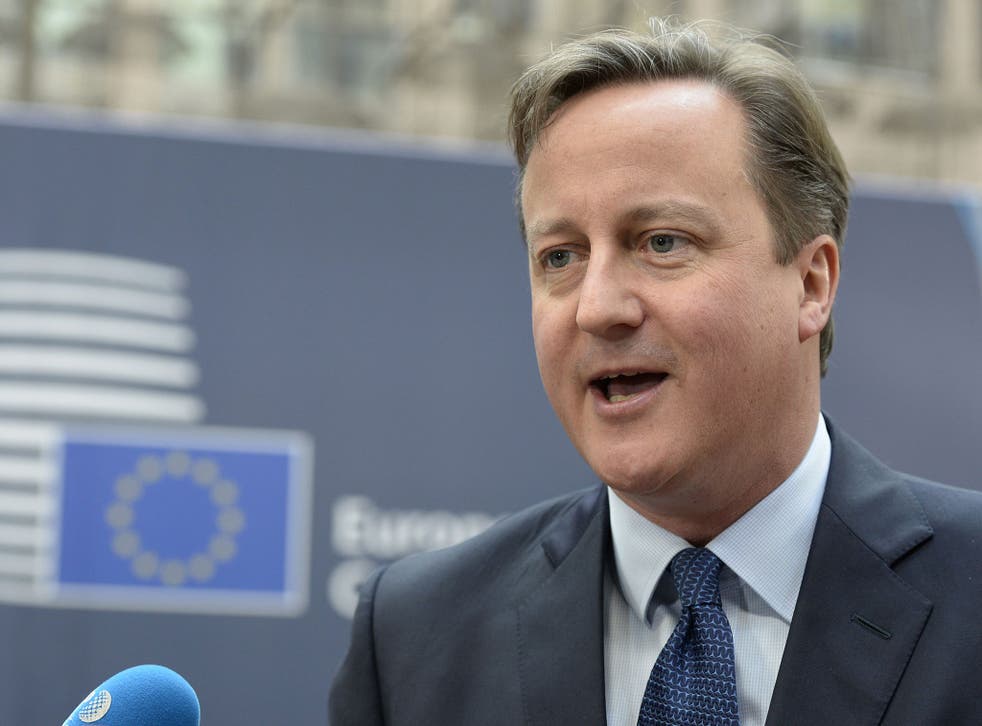 A plan to level the playing field which is tilted against Britain's poor families has been published as the Government's child poverty watchdog warned social mobility could go backwards without a crusade to improve it.
In their annual state-of-the nation report, advisers warned David Cameron he will not deliver his post-election pledge to create One Nation without a concerted drive by employers, the education system and the Government.
Alan Milburn, the Labour former minister who chairs the Social Mobility and Child Poverty Commission, and his Conservative deputy Baroness Shephard, said: "The gap between rhetoric and reality has to be closed if the One Nation objective is to be realised. Current signs of progress do not go nearly far or fast enough to address the divided Britain of the present and the One Nation Britain we aspire to become."
With 1.5 million children in poverty because their working parents do not earn enough to provide a basic standard of living, the commission called for the proportion of people earning less than two-thirds of the median income to be halved by 2025.
Other recommendations in its 201-page report include:
"zero tolerance" of schools with poor exam results, which should be forced to become academies;
a Help to Buy housing scheme for teachers to attract the best young ones to the worst schools;
higher pay for new teachers and initial teacher training fees scrapped;
all children to be "school-ready" by the age of five;
the attainment gap in exam results between children from poor and better-off families should be cut by two-thirds;
a new £40m drive by universities to admit pupils from schools with the lowest participation rates;
personal learning accounts for long-term jobless adults to help them raise their skill levels;
half a million fewer children should grow up in workless households by 2020;
the gap in the number of mothers in work between England and the best-performing nations should be halved by 2020;
public sector internships should be advertised on a new Government website.
Warning that the economic recovery is not being matched by a social one, Mr Milburn said: "Instead there is growing unease about the lack of fairness in our society. Britain faces an existential crisis about what sort of society we want to be. If the trends of recent decades continue, we will become a society that is ever more divided."
He added: "At every level Britain is a small nation characterised by a large divide." But if Mr Cameron's aspiration could be translated into action, Britain could become the most open, fair and mobile society in the world, he said.
The commission highlighted a "growing social divide by income and by class" that is not just about North-South differences. "It is only 100 miles from Norwich to St Albans, but they are like two different countries," it said. On average, men live three years longer and women nearly two years longer in St Albans than in Norwich. The average salary is around £13,000 higher in the former, which has almost twice as many professional jobs. Unemployment in Norwich is almost double that of St Albans, while children are over three times as likely to be in low-income families and much less likely to gain five good GCSEs.
Urging the Government to "mind the gap", the commission found that while the prospects of children from poor families has improved, the gulf between them and those from better-off families had narrowed only marginally.
Although the proportion of young people going to university from areas with a low admission rate increased from 14 to 22 per cent in the three years, only 2.2 per cent of such students attend the most selective third of universities – compared to 18.1 per cent of young people from high-participation areas. The commission also found that privately educated pupils still make up almost 40 per cent of the intake at the five most selective top universities.
"Bigger efforts have been made to diversify their intakes. But the long shadow of the members' club remains," said the report. "It is time to turbo-charge efforts to make Britain a country that is less elitist."
According to the commission, at current rates of progress it would take at least 30 years to halve the "attainment gap" between poorer children and their better-off classmates, and more than 50 years to close the university access gap between areas with the lowest and highest participation rates.
Mr Milburn said that one million children are from a family that is persistently poor and characterised by ill health and low skills "rather than, as is often assumed, by parental addiction or broken relationships". This was a coded criticism of Iain Duncan Smith, the Work and Pensions Secretary, who wants a greater focus on what he sees as the root causes of poverty.
Mr Milburn insisted: "The way the welfare to work system operates is incapable of meeting the needs of these families… In a One Nation country, child poverty would not inflict lasting damage into adulthood."
Register for free to continue reading
Registration is a free and easy way to support our truly independent journalism
By registering, you will also enjoy limited access to Premium articles, exclusive newsletters, commenting, and virtual events with our leading journalists
Already have an account? sign in
Register for free to continue reading
Registration is a free and easy way to support our truly independent journalism
By registering, you will also enjoy limited access to Premium articles, exclusive newsletters, commenting, and virtual events with our leading journalists
Already have an account? sign in
Join our new commenting forum
Join thought-provoking conversations, follow other Independent readers and see their replies