David Cameron given job at artificial intelligence firm
Ex-PM to be 'responsible for curating and overseeing strategic guidance'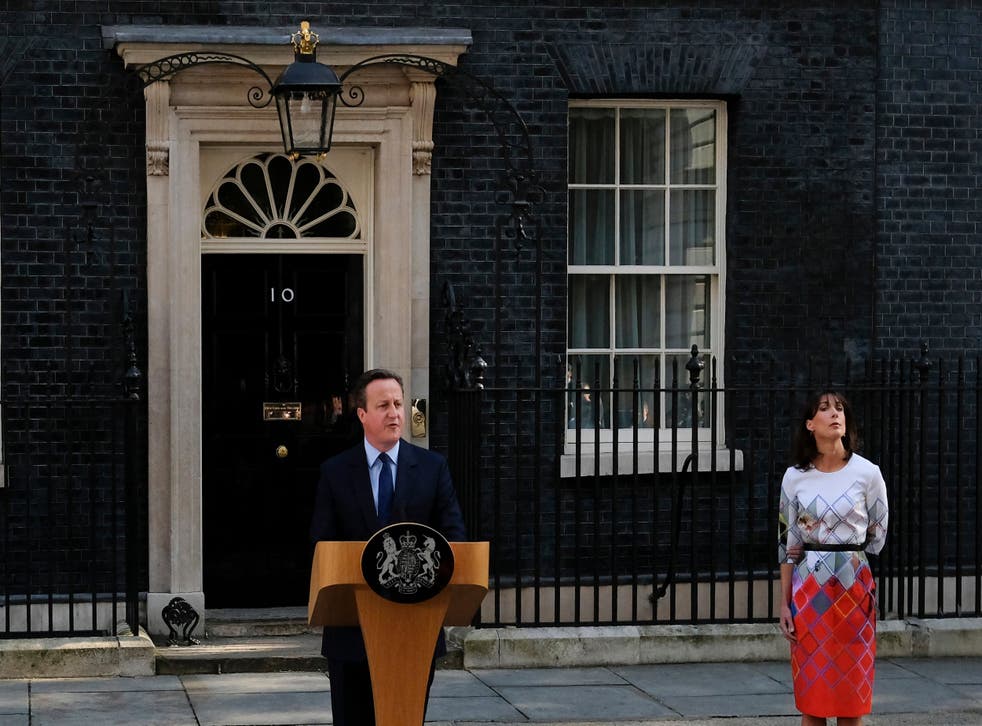 David Cameron has been hired by an American artificial intelligence company, in his most prominent business appointment since stepping down as prime minister almost three years ago.
The former Tory leader will head up the advisory board of Afiniti – a company specialising in AI-based behavioural pairing technology.
Making the announcement on Friday, the firm said the ex-prime minister will be be "responsible for curating and overseeing the strategic guidance" to the board which meets quarterly in Washington DC.
Mr Cameron, who resigned in the immediate aftermath of the Brexit referendum, said he had pushed the UK government forward in new technological industries – including FinTech, genome sequencing, and digitising public services.
Since stepping back from frontline politics, he has taken several roles at not-for-profit organisations, including president of Alzheimer's Research UK.
"As part of this work, I was excited to see the rapid development in artificial intelligence and the huge potential AI has to address some of the challenges that societies face today," he said.
Brexit culture: film posters reimagined

Show all 5
"I have been exploring developments in AI for some time to better understand how industry and policy-makers can collaborate in solving these challenges and ensuring that AI serves people's everyday lives.
"I am therefore delighted to have been asked to chair Afiniti's advisory board, helping support their work to transform the future of customer service and interpersonal communications."
Zia Chishti – the chairman and chief executive of Afiniti, said Mr Cameron's political experience would be invaluable, adding: "Afiniti is about raising the productivity of companies. David's deep personal commitment to this issues makes him perfectly-placed to lead our advisory board and support Afiniti in our next stage of growth."
Criticising the appointment, however, the pro-Jeremy Corbyn organisation, Momentum, said: "Interesting that the man who introduced the bedroom tax, cut taxes for corporations and split the country in two is being hired for his 'strategic' oversight. Britain's elite only fail upwards."
It comes as Mr Cameron's publishers prepare to release his "frank and personal" thoughts on the EU referendum and his "views on the future of Britain's place in the world" in autobiography ahead of the Conservative Party autumn conference.
Since leaving office in July 2016, the former Tory prime minister has kept a relatively low-profile, and has avoided commenting publicly on his successor Theresa May's premiership – reportedly due to not wanting to "rock the boat" in one of the most unstable periods in British political history.
Join our new commenting forum
Join thought-provoking conversations, follow other Independent readers and see their replies