David Cameron 'refuses to look pro-Brexit ministers in the eye' as Tory civil war over EU referendum deepens
Rifts within Government widen as group chaired by Michael Gove attacks own party's record on NHS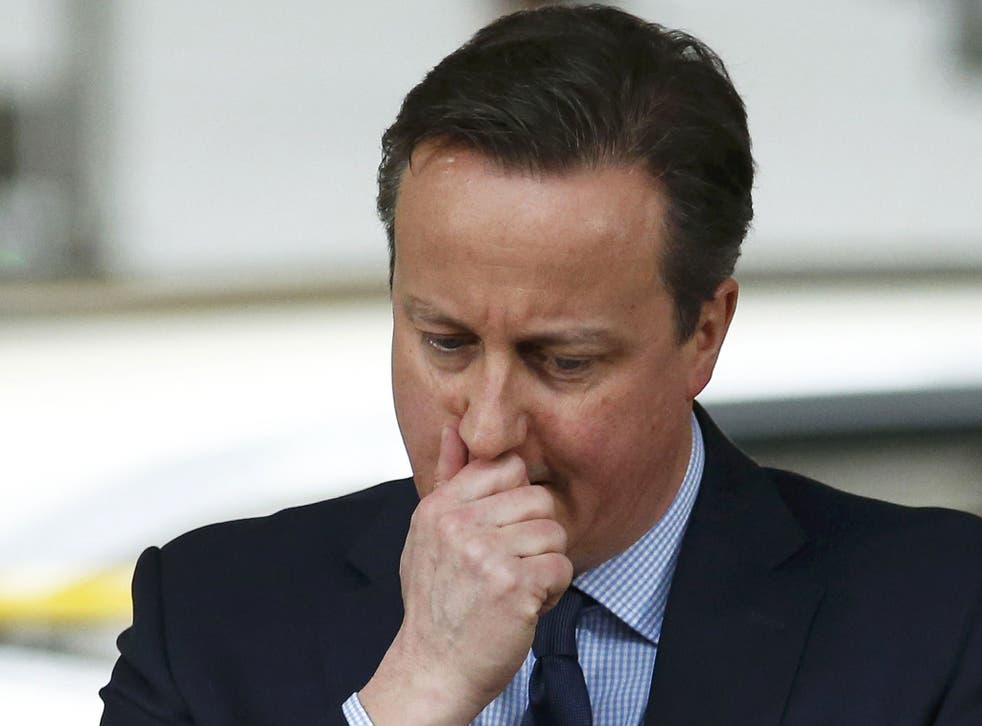 David Cameron no longer acknowledges some of his most senior ministers when he passes them in the corridor and won't make eye contact with pro-Brexit Tories.
That's how a senior Government source has described the extraordinary civil war raging within the Conservative Party over the EU referendum in June.
Tensions that bubbled to the surface following George Osborne's Budget and the subsequent resignation of Iain Duncan Smith now look set to leave a lasting imprint on Mr Cameron's legacy.
"It has got pretty bad," the source told the Daily Telegraph. "David doesn't even make eye contact when he passes the eurosceptics in the corridor.
"I don't think he realises the damage he's doing to the party though. Whatever happens in the referendum, he is creating a deep split that isn't going to go away. His behaviour is totally irresponsible and a lot of people won't forgive him."
While Downing Street has denied the claims of the "anonymous source", at the weekend the public infighting within the Cabinet reached new heights as Vote Leave, a pro-Brexit group chaired by Michael Gove, issued a damning statement against Jeremy Hunt.
Matthew Elliott, chief executive of Vote Leave, issued a statement which read: "Does this government's scaremongering know no bounds? Under Jeremy Hunt's stewardship, the NHS has plummeted into a financial crisis.
"If we vote to leave we can stop wasting money on EU bureaucrats and instead spend our money on our priorities like the NHS."
What has the EU ever done for us?

Show all 7
The idea of a campaign group chaired by Mr Gove, the Justice Secretary and a close friend of Mr Cameron, launching such an open attack on the Tory party's own record on the NHS would have been unthinkable just weeks ago.
Meanwhile, the other major Brexit campaign group, Leave.EU, was embroiled in a controversy of its own on Sunday when it emerged that it employs at least four call centre staff from EU countries.
According to the Guardian, the Ukip-backed group seemed happy to take advantage of the migrant workforce despite stating on its website under "facts" on migration that low-skilled European workers "can often deprive British citizens of jobs in the low-skilled end of the labour market".
Arron Banks, the campaign and Ukip's major donor, insisted his "beef" was "not with immigration but with controlling immigration".
Join our new commenting forum
Join thought-provoking conversations, follow other Independent readers and see their replies