David Cameron reported to police as 'war criminal' for bombing Syria
Members of the Scottish Resistance group claimed the Prime Minister had broken the The Kellogg–Briand Pact, an obscure intenational agreement signed in 1928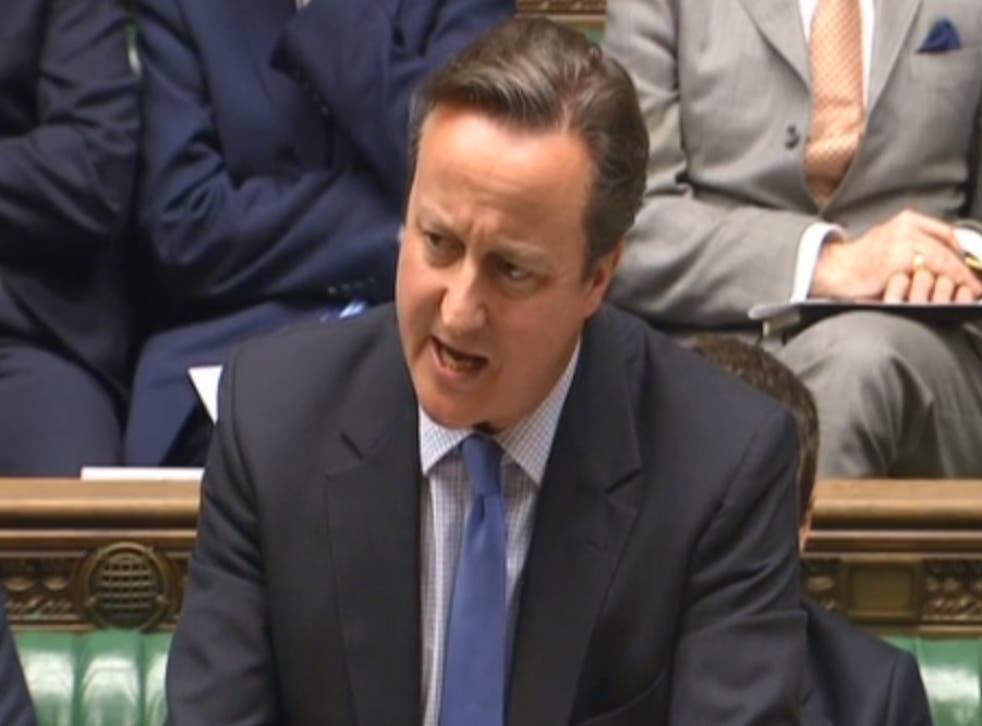 David Cameron has been reported to police as a "war criminal" by a trio of Scottish independence campaigners for authorising air strikes in Syria.
Members of the Scottish Resistance group walked into Rutherglen police station, near Glasgow, and handed an official complaint to an officer claiming that he had breached an obscure international agreement signed after the First World War.
The complaint, first reported by Buzzfeed News, states that "by authorising the bombing of Syria, David Cameron, the prime minister, has breached international law".
James Scott, who leads Scottish Resistance, told the police officer: "We're here to make a criminal complaint against the prime minister of the UK, David Cameron.
"He's gone to war in breach of international law – in 1928, a treaty was made called the Kellogg-Briand Pact. It was a treaty to end all war, a renunciation of war, this is the truth."
A video of the complaint was posted on Youtube:
The Kellogg-Briand Pact, otherwise known as the Paris Pact, was signed in 1928 by Germany, France and the United States, with the United Kingdom joining a year later.
British jets prepare for air strikes in Syria

Show all 10
It committed nations not to use war to resolve "disputes or conflicts of whatever nature or of whatever origin they may be, which may arise among them".
However it had little effect in stemming the rise of militarism in the 1930s.
David Cameron praises individual who said 'You ain't no Muslim, bruv'
Speaking outside the police station, Mr Scott said he was proud to have declared Mr Cameron as a "war criminal" and said he hoped the complaint would be "properly investigated".
Join our new commenting forum
Join thought-provoking conversations, follow other Independent readers and see their replies